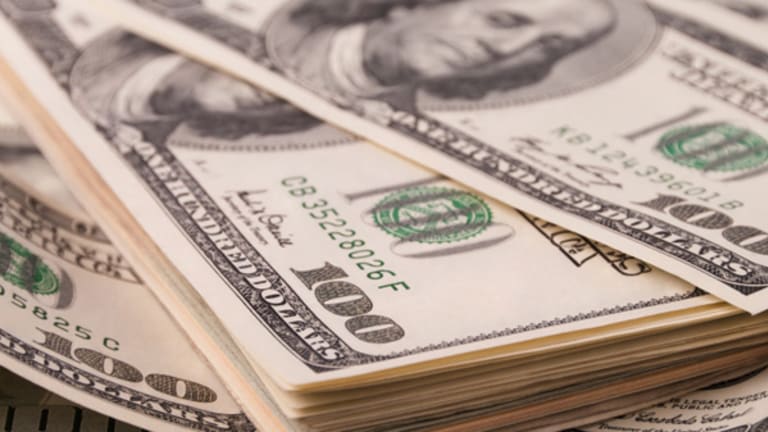 5 of the Many Ways We're Wasting Money as Consumers
Household debt is down, but we could be doing even better by quashing our dumber consumer instincts and failings.
NEW YORK (
) -- U.S. adults are doing a better job handling household debt, but as the old saying goes, there's always room for improvement.
According to the New York Federal Reserve
, U.S. household debt stands at $11.5 trillion, down from $12.7 trillion in 2008 at the height of the Great Recession.
Sure auto loan debt has risen $108 billion in the past nine quarters, but household debt slid by $91 billion just since the first quarter of 2013, the New York Fed reports.
"Although overall debt declined in the second quarter, households did increase non-housing debt, led by rising auto loan balances," said Andrew Haughwout, vice president and research economist at the New York Fed. "Furthermore, households improved their overall delinquency rates for the seventh straight quarter, an encouraging sign going forward."
Also see: Women Make Money Decisions in 24% of Households, Actually a Big Step Up>>
Americans could pare their personal financial debt down further if they just changed a few bad money habits.
So says
Kiplinger's
, which is out with a list of common but often overlooked ways U.S. consumers
:
Buying brand-name products.
Americans waste a lot of money buying brand-name products with "fancy packaging" when they could get more value by buying generic brands.
that brand-name products have an impact on consumers' self-worth, but in actuality it's just paying more for the basically the same product.
Late payments.
Kiplinger's
says way too many consumers miss monthly debt payments on things such as credit cards and auto loans. That's a big mistake, as
eat away at finances and credit score. Fix that bad habit by signing up for automatic payments or asking a creditor to send you a text or email reminding you when your payment is due.
Also see: Mortgages Are Paid Ahead of Credit Cards Again (But Still Aren't First)>>
Spending too much on your vehicle.
Americans love their cars, vans and trucks, so much so that many consumers opt for premium gasoline over regular gasoline -- which Kiplinger's says is a waste of money. Oil changes are another wallet-drainer. While the conventional wisdom says to change your oil every 3,000 miles, most vehicles operate just fine with an oil change every 5,000 miles.
Paying full price for clothes.
Americans also love their clothes, but seem to be in a rush to pay full retail price for that scarf or pair of jeans instead of learning the right times to buy (simply put: at the end of a season). Consumers could also take more advantage of coupon sites such as
or
.
Carrying a monthly debt balance.
If you're in the habit of rolling over debt every month, you're losing a surprising amount of money. For example, if you carry a $1,000 credit card balance every month at 18% interest, by the end of the year you've paid an extra $180 on your credit card bill.