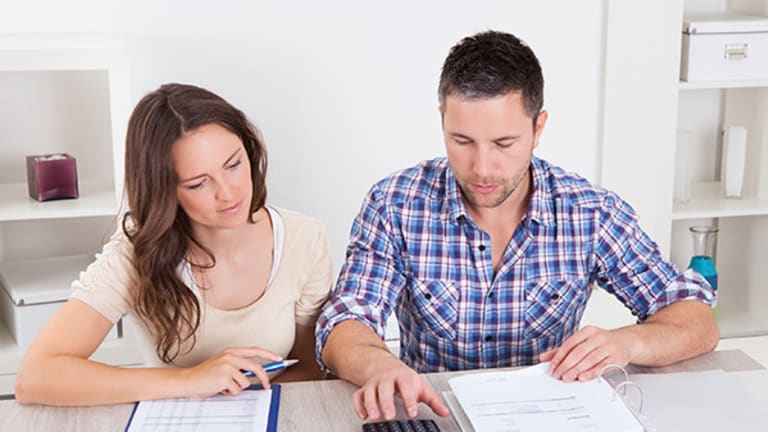 Editors' pick: Originally published Aug. 4.
Americans continue to do a lousy job on retirement savings.
The issue has shifted from "how bad is it?" to "how long will it take for workers to race to the bottom, retirement savings-wise?"
Once again, the latest data is damaging and depressing. According to the Indexed Annuity Leadership Council, 54% of U.S. Millennials have less than $5,000 saved for retirement, and 37% have zero saved for retirement.
Ironically, the same study shows Americans of all ages are afraid of either running out of money or not being able to live comfortably after they stop working.
"As Americans live longer, it's no surprise that the number one retirement fear is that their savings will run out, leaving them broke in their final years," says Jim Poolman, IALC's executive director.
But it's the alarmingly low retirement savings figures from the under-35 demographic that really stands out. Right now, professional Americans between the ages of 22 and 35 aren't just stumbling out of the starting blocks on retirement savings; they can't even find the stumbling blocks.
Many Millennials blame high student loan debt as the main culprit.
"When I went to college my tuition was raised more than 300% while I was there (from 2008-2012), and it cost nearly three times more than my brother's education five years before me," says Luke Lapalla, director of communications at SCOTTeVEST, in Ketchum, Idaho. "Now, having $500 every month to repay in student loans doesn't leave too much wiggle room for retirement."
"Frankly, the issue really pisses me off," Lapalla adds.
Other younger Americans say the reason they have no retirement savings is to buck the corporate trend, and its cycle of layoffs and blocked management paths, and go it alone as entrepreneurs.
"I'm 29, and the reason I have no money saved is because I went into business for myself," says Jason Angelini, founder of American Bench Craft, in Reading, Mass. "I started up my own company two years ago and rather than seek outside venture capital money, I used all of my savings and managed to bootstrap the business, which has just this past year become profitable."
Angelini expects his retirement prospects to improve now that the business is up and running. "We actually just met with a financial planner who set up retirement accounts for all of us, but I just started contributing a few months ago," he says. "I anticipate having more than $5,000 saved by the end of this year."
"Basically, my company's success is my retirement plan," he adds. "Sure, it's a bit more risky, but the payoff has the potential to be far greater, with no ceiling whatsoever."
A lack of education on money matters inevitably pops up in discussions about American workers and lax retirement savings, but for younger savers, the issue especially resonates."
"As a Millennial and personal finance blogger myself, it comes down to two things - we were never really taught how to handle money matters, and the mere fact we get excited about earning money once we start working, makes us feel entitled to spend it," says Ruby Escalona, a lifestyle and travel writer. "Plus, we can't afford the current lifestyle, but we are in denial about it, leading us to put more on our credit cards than on our retirement account."
Another problem for Escalona and her peers - younger career professionals think they'll always have time on their side.
"We can push aside the thoughts of saving and retiring because it is 40-plus years away, which we think is an eternity," she says. "In reality, if we were taught personal finance early on, we would be more appreciative of the power of compounding interest."
Still others say that, while millennials aren't lazy and they do try to keep a budget and stay out of debt, and they should get credit for that.
"Data show 67% of millennials follow a budget, compared to 36% of people 35-plus," notes Amy Dunn, a communications specialist at Simple Finance in Portland, Ore. "So I don't think we're lazy - we just need the right tools."
It's likely that younger Americans aren't lazy, financially, and that they do need support and tools from family, their companies, and Uncle Sam, to better their retirement prospects.
Above all that, many Millennials feel they've been dealt a bad hand, especially with staggering student loans and a lousy employment market amid the Great Recession - things their parents didn't have to deal with.
That may be so. But for now, at least, any game-changing help isn't on the way, and it's up to younger workers to get up off the floor, and start saving money - a quest, no doubt, that's much easier said than done.