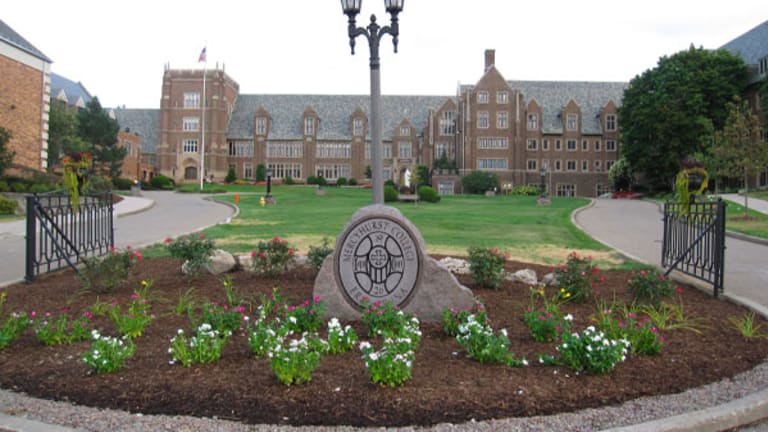 20 Colleges Where Your Return on Investment Is Terrible
College students have more reasons than ever to view their secondary education as an investment. Here are the schools with the worst return on investment, according to PayScale.
College students have more reasons than ever to view their secondary education as an investment.
When choosing a college to attend, affordability is a likely priority -- but it's also important to evaluate whether a school has the earnings power associated with its degrees to outweigh the cost of attendance and the accrual of student loans. 
PayScale, a provider of on-demand compensation data and software, released its 2016 College Return on Investment Report in April. The report measures 20-year net return on investment, defined as the difference in earnings between a college graduate and a high school graduate minus the cost of attending school.
"For most people, college is one of the largest expenses they'll ever take on, so it makes sense to think about it like any other financial investment," said Aubrey Bach, PayScale's head of alumni analytics said.
While graduates of some schools can see a 20-year return on investment close to the $1 billion mark, other schools yield negative returns, PayScale found.  
Here are the 20 worst-ranked schools based on a graduate's return on investment. We've included the four-year cost for the school (specified for in-state vs. out-of-state public schools) as well as the average loan amount as defined by loans received by "full-time first-time degree seeking undergrad students for the 2012-2013 year, multiplied to represent the amount over four years, " PayScale said. It includes all Title IV loans and private student loans. 
PayScale data assumes a student lives on campus. The rankings exclude financial aid. The report lists 962 public and private schools, but public schools are ranked twice based on their ROI for in-state students and ROI for out-of-state students. We've consolidated any schools that show up twice on the list of 20 into a single entry that includes both rankings.