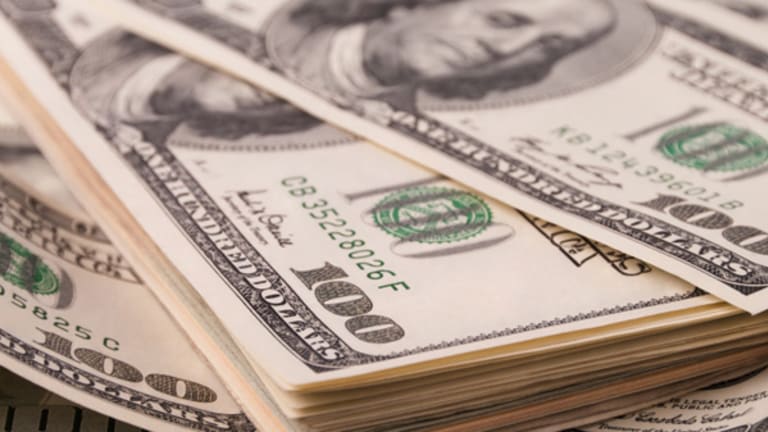 Death of Debit Cards May Benefit Consumers
One industry expert believes consumer-friendly prepaid debit cards with rewards are just around the corner.
NEW YORK (MainStreet) -- Debit cards seem to be dying off slowly as banks make these common consumer tools more and more unfriendly for everyday Americans.
Wells Fargo
(WFC) - Get Wells Fargo & Company Report
is ending its debit card rewards program in October and
testing a $3 monthly fee
for debit card users in four states that same month.
Industry experts have long predicted the death of debit card rewards -- and higher fees for consumers -- but one expert believes consumer-friendly prepaid debit cards with rewards programs are just around the corner.
Both changes are being attributed to the Durbin Amendment to the
Dodd-Frank financial reform bill
, which goes into effect Oct. 1 and, among other things, imposes a 21-cent cap on swipe fees charged to merchants whenever a customer uses his or her debit card. Industry experts have long predicted the Durbin Amendment would lead to the death of debit card rewards, and to higher fees for consumers.
Odysseas Papadimitriou, CEO of credit card comparison website
, believes other changes are forthcoming that will be a bit more consumer-friendly, and they come in the form of prepaid cards.
"Prepaid cards were excluded from the Durbin Amendment so that they are still subject to the interchange fee that existed prior to the cap," Papadimitriou says. Prepaid cards work almost identically to debit cards
but with one major exception
: Since the money isn't connected to a checking account, cardholders can't cash paper checks. Before financial reforms, this payment option was largely marketed to low-income, cash-strapped or noncreditworthy people who couldn't qualify for a traditional checking account.
Incidentally, this is what led to prepaid cards being excluded from the amendment, as legislators hoped to spare low-income consumers from paying extra on the already fee-heavy prepaid cards. Some
industry experts
speculated that financial institutions would add fees to the prepaid cards anyway as a way to recoup the swipe fees lost to the new cap on regular debit card transactions, but Papadimitrou believes that instead, banks will capitalize on the loophole in the legislation and try to attract other consumers to prepaid payment methods.
"We're going to see a new breed of prepaid card hit the marketplace," he says, predicting cards with little to no fees and rewards programs attached. "Just like with credit cards, you will have prepaid cards that are targeted to consumers with bad credit and prepaid cards that are targeted to those with good credit."
There are other factors making prepaid payment options attractive to banks and issuers, he adds. For instance, since they eliminate a consumer's ability to bounce a check, they represent a low fraud risk to banks. They're also attractive to younger consumers conditioned to paying bills online and who already find paper checks unnecessary.
"The more robust banks can make online bill pay, the more attractive this option will be," he says.
The initiative isn't without consumer interest. A 2010
study by Javelin Strategy and Research
found that many consumers are increasingly using less traditional forms of payment, such as reloadable prepaid debit and gift cards.
Additionally, major banks and credit card issuers have laid the groundwork for what Papadimitriou is predicting. For instance,
Capitol One
(COF) - Get Capital One Financial Corporation Report
has a reloadable prepaid
MasterCard
(MA) - Get Mastercard Inc. (MA) Report
that is low on fees and allows for online bill pay and
American Express
(AXP) - Get American Express Company Report
launched its first prepaid card, which can hold as much as $2,500 and charges no activation or maintenance fees, back in June.
Should the trend continue as Papadimitriou is predicting, it could render the Durbin Amendment largely useless.
"It's a very faulty legislation all around," Papadimitriou says. "The notion that banks are nonprofit organizations that are going to lose a large portion of their annual revenue and not ask for it back in a different way is just wrong."
>To submit a news tip, email:
.
RELATED STORIES:
>>Credit Unions Squeezing Consumers Less Than Banks
>>Interest Rates 101: How Banks Set Your Rates
>>Bank Overdraft Fees Still Haunt Consumers
Follow TheStreet.com on
and become a fan on