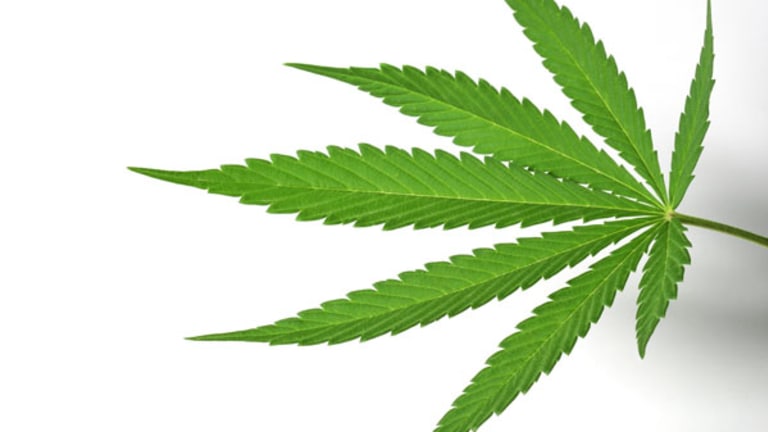 Death of a Cannabis Salesman
As legalization expands, marijuana will flourish -- dispensaries won't.
NEW YORK (MainStreet) — Having spent some time exploring the marijuana dispensaries in Colorado, I can't help but notice how inefficient they truly are. Some feel like you're entering a secret spy base in an alley, while others look like convenience stores that are going out of business.
Also See: Obama Marijuana Policy Criticized
Also See: Pot Tourism In Washington State Still in Formulative Stages
Also See: Are Entrepreneurs Taking Big Risks in Recreational Pot Business?
Whether for recreational or medicinal use, cannabis sells itself. The staff in these buildings are, albeit knowledgeable about their product, are really tertiary elements to the transaction. This, paired with the most dubious and discriminatory pricing policies, the federal decriminalization of marijuana will be a boon to everyone in the marijuana industry – except dispensaries.
End-Capitalism
Once large corporations can sink their money into the marijuana industry, the entire selection and inventory of any dispensary will become a mini-endcap on the counter next to the vaporizers and e-cigarettes. These hidden locations will be competing with every 7-Eleven, Wal-Mart, gas station and grocery store.
At that point in time, people looking for a more personalized experience can simply make a purchase in the marijuana room of any smoke or head shop in the country. What it boils down to is these dispensaries won't be able to compete with companies that use every inch of their stores to entice purchases.
Lemon-Aid Stand
Even if you live in a state where marijuana isn't available recreationally, federal decriminalization will make THC- and CBD- extracts available in pharmacies. Once again, the dispensaries are lemonade stands compared to pharmacy retail giants like CVS and Walgreens.
There are so many strains of cannabis available in so many forms that these dispensaries will end up looking as kitschy as an oxygen bar in a Vegas casino. The edibles companies already in full production these days is astounding. Growers are looking to unload bulk product. The efficiency of these archaic brick and mortar representations of the cannabis movement render them unsustainable.
Growing Pains
At this point in the legalization process, even opening one dispensary is a financial accomplishment. Some investment groups have been able to swing multiple locations. These early pioneers will make a profit off pot tourism, but this is only bound to last until federal decriminalization.
Also See: Carolinas Eye Cannabinoid Reform Warily
Distribution across state borders will then become legal, and once again, giants like Wal-Mart have a much larger distribution system in place. At that point, even Amazon, (or, the Amazon of Pot that pops up in its absence) will have a shot at delivery.
A dispensary that creates its own strands has a chance to sell its products through these channels, but they'd be nothing more than another wine bottle on the shelf of some conglomerate liquor store.
Nappy Valley
Marijuana penny stocks have become a legislative hot button, and banks are still balking at lending money to cannabis-related businesses. Reports out of both Colorado and Washington show a sentiment of positivity at the legal sale of marijuana; however, most prefer to purchase it from friends.
Also See: GWPH Pot Stock Continues to Soar
Despite these challenges, entrepreneurs, investors, and early adopters eagerly keep their eye on the budding industries in Colorado and Washington. There are thousands of great small businesses across the country succeeding in the pot trade. Just don't count on dispensaries to be one of them.
--Brian Penny is a former Operations Manager and Business Analyst at Bank of America turned whistleblower. He's a frequent contributor to Cannabis Now, Huffington Post, Money Side of Life, and Fast Company.