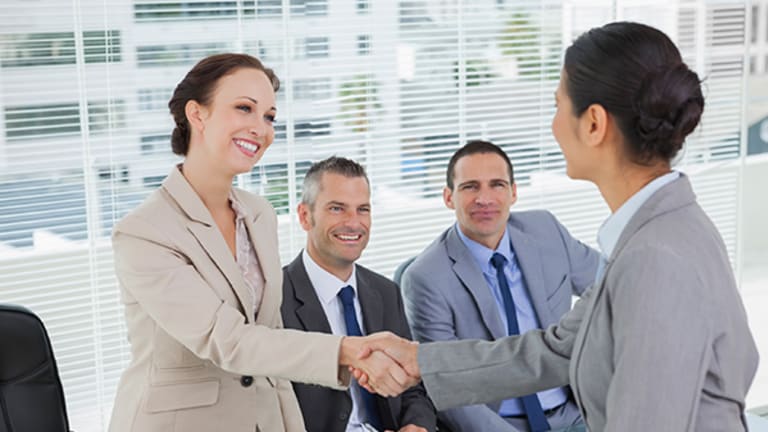 Deal Breakers: Five Questions You Just Can't Ask At A Job Interview
Ask any of these five questions on a job interview and you'll leave without an offer
Joe Flanagan, a senior consultant at Velvet Jobs, a resume builder and job search facility, can only shake his head when asked the worst question he'd ever heard from a candidate during a job interview.
"One of our candidates asked, "Which zodiac sign is my new boss?" Flanagan recalls. "Needless to say, this type of question can turn a great interview into a tumbleweed session. Instead, I recommended the question could be rephrased into a question much more constructive, "What's the company culture like?"
No doubt, employers do want to hear from job applicants, and a good question or two is a great way to impress any hiring manager. But a bad one? Not so much.
"It's important for job seekers to ask smart questions to show their interest in and knowledge of the company, but asking presumptuous or inappropriate questions can be a red flag for hiring managers," offers Bill Driscoll, New England district president of Accountemps in Boston.
So, more specifically, what are the worst questions you can as at a big job interview? TheStreet canvassed several career experts and received these responses:
1. "What does your company do?" - This one is a big no-no to Jesse Siegal, senior managing director at The Execu|Search Group, a staffing and workforce management firm. "Getting to the end of an interview and asking what the company does undermines all the authority and professionalism that a candidate has built up to that point," Siegal says. Employers want to see that an applicant has done his research and is truly interested in the organization and role, so demonstrating a basic lack of knowledge about the company is a huge sign of a candidate's lack of preparation and passion, he notes. "This is a mistake we see many entry-level candidates make as they are not as knowledgeable of the interview process," explains Siegal. "Unfortunately, it's a question that could cost them the job."
2. "What salary will I be paid?" - To Lisa Parmley, founder of Denver-based PatentEducationSeries.com, which helps career professionals get into the patent law field, asking about pay is not really an appropriate question until a person has been offered the job. "They should be willing to go through the interview process without asking about salary or employment benefits," Parmley explains. "I wouldn't even try to come up with a better way to word this, as I think questions on this topic should be off limits during the job interview. Once they've been offered a job then they need to know so they can definitely ask then and can even negotiate for a higher salary or better benefits."
3. "What are the perks for this job?" - Job seekers should not ask about perks, just like they shouldn't ask about salary, at least up front. "It conveys to the interviewer that you are more interested in what you will get from the job than the job itself," says Cheryl Palmer, a certified career coach with more than 20 years of experience. Asking for holidays off falls into the same category. "If you start off by asking about days off, it sounds as though you are not very interested in performing the work that you are hired to do," she adds.

4. "How fast will I get promoted here?" - Employer's find this question focused too far into the future and would rather hear about the role you are applying for now, says Adrienne Tom, an executive job search strategist and interview coach with Career Impressions, in Calgary, Alberta. "If you ask about a promotion, you are likely to come off big-headed," Tom says. "Rephrase the question to inquire more about professional development and advancement opportunities within the organization. Even better, ask what the company is looking for in order to excel within the current role and use the insights to help you work towards the promotion."
5. "When are you going to make a decision? - Another potential deal breaker is demanding a timeline, as hiring managers don't want to be put into a box. "This seemingly innocent question that every applicant is burning to ask is actually a bad one," says Gwendolyn Kestrel, a hiring manager at Hotel Marketing Works, a hotel web site design firm. "The hiring manager might not have a firm date in mind and you've put him or her on the spot. A much better approach is the question, 'What's our next step?" 
The next time you find yourself across the desk from a hiring manager, avoid asking the toxic questions listed above. Manage that, and raise the odds of landing your dream job.