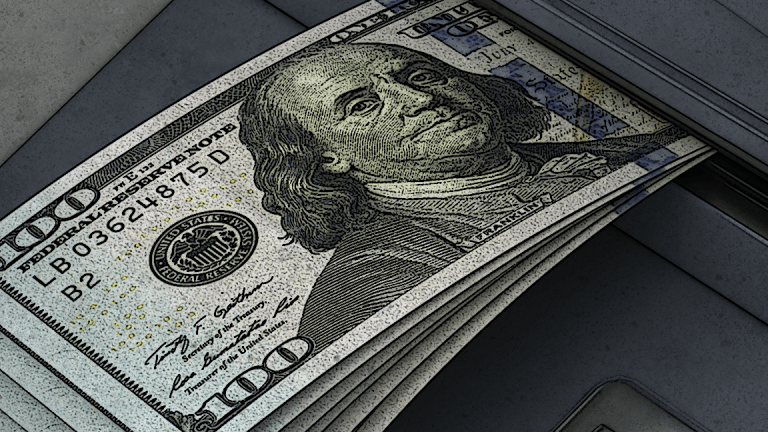 Credit Unions vs. Banks: What's the Difference?
Learn the difference between a credit union and bank and which works best for your needs.
With increasing fees and uncertain regulations of banks, many consumers are turning to the credit union as an alternative.
When deciding between a bank and a credit union, it is important to consider which works best for your particular financial needs. While both banks and credit unions operate under similar laws and agencies regarding loans, mortgages and safety, the customer experience you get can be rather different.
The overall differences between banks and credit unions can be confusing, even for the financially well-versed.
What Is the Difference Between Credit Unions and Banks?
The bottom line is that banks are for-profit institutions, while credit unions are non-profit. Credit unions typically brag better customer service and lower fees, but have higher interest rates. On the contrary, banks generally have lower interest rates and higher fees. Banks, on the other hand, often have higher fees but more convenience regarding location, technological efficiency, mobile access, and rewards programs.
According to a report by the Credit Union National Association (CUNA), credit unions in New York provided average financial benefits equivalent to $85 per member and $178 per household in 12 months ending March of 2018.
Despite the convenience of large banks, credit unions generally excel in customer service due to their non-profit status.
Still, credit unions don't necessarily have the monopoly on premium customer service. Some smaller banks boast comparable customer service to most credit unions, especially in smaller communities.
Both banks and credit unions provide similar services such as checking and savings accounts, loans and business accounts. Bottom line: despite some discrepancies, the service and products you will get from either a bank or credit union is fairly similar.
Pros and Cons of Credit Unions
Credit unions are non-profits, which mean they are customer-owned. However, you must qualify for a membership. Many companies provide access to credit unions, and even churches, communities, schools or employee groups can earn you a membership. However, if you aren't part of a specific group, membership is still attainable in most cases.
How credit unions work is by member ownership - the criteria of which include joining a community group, having a family member or spouse connect you to their employer's provided credit union, or even checking on the options for your geographical location or area.
Generally, credit unions claim better customer service, but given their nature as non-profits, many tax exemptions the institutions enjoy don't always impact customers. Still, due to how credit unions are essentially member-owned, each customer acts almost as an investor. This is clear in the highly personal and attentive customer service. In fact, a 2017 American Customer Satisfaction Index Finance and Insurance Report shows that customers rate credit unions with higher satisfaction than banks, scoring 82 out of 100.
Yet, credit unions are generally slow on the draw when it comes to new technology or apps that make user-friendly experiences more of a challenge compared to many banks.
Pros and Cons of Banks
While large banks can have lower customer service approvals due to their often impersonal service, many small or community banks have very good customer service. And, even if the customer service at larger corporate banks seems cold or robotic, it is often consistent due to uniform training practices (whereas credit union experiences may vary). Fees may be higher for banks, but there are no membership requirements.
Additionally, banks generally have more branches, easier access, and better technological developments (such as apps, etc.) than credit unions. This has become increasingly important for users who often depend on mobile banking services. Translation: Banks can tend to be more convenient, depending on which you choose.
Credit Unions vs. Banks: Which Is Best for Investing?
Credit unions have the potential to have better deals due to the lack of outside investors with motives to increase profits without concern for customers. This customer-driven approach translates to better loan deals, free checking accounts for all members, and higher paid interest on CD's or savings. This translates to tangible benefits in your pocket.
Still, banks have better rewards programs, which is often a key factor for customers in deciding where to invest their money and get credit cards. Most banks such as Bank of America (BAC) - Get Bank of America Corporation Report or Chase (CCF) - Get Chase Corporation Report have rewards programs with their credit cards that award customers points or sign-up bonuses for use. But, while banks offer a variety of credit card reward services and cash-back deals, hardly any credit unions offer the same programs. In fact, out of the reported 5,644 credit unions in the United States as of March 2018, only 61.2% even offer credit cards.
Given the lack of rewards programs, those customers who enjoy the benefits of credit card rewards may find banks are a better option.
Still, when contemplating investment, researching interest rates, CD rates and loan rates is perhaps the best determiner of the right option for your financial situation.
Are Credit Unions or Banks Safer?
A big concern when choosing between a bank and a credit union is safety. Credit unions, if federally insured, are backed by the NCUSIF, credited by the U.S. government, whereas bank funds are insured by the FDIC (another government-backed agency).
Both the FDIC and the NCUSIF are able to protect up to $250,000 per depositor under current laws. With funds exceeding said amount, additional accounts at the same institution or at different institutions may be necessary.
Essentially, your money will be safe at either banks or credit unions.
CD Rates, Loans and Mortgages for Credit Unions
When it comes to CD (certificate of deposit) rates, loans and mortgages, credit unions often have the upper hand with lower fees. As of June 2018, Pentagon Federal Credit Union has a CD Rate (APY), with a 12-month term resting at 2.25%, while Marcus by Goldman Sach's 1-year term rate sits at 2.3%.
While not a hard and fast rule, credit unions also tend to have lower fees due to their non-profit, customer-owned nature. Without investors to please and revenue to generate, credit unions can often offer lower fees on standard loans and mortgages.
However, credit unions frequently sell mortgages to third parties after they close, potentially leaving your mortgage in the hands of someone other than your credit union. This means you will be communicating with your mortgage servicer, not your credit union. Yet, according to CUNA's report, mortgage closing fees for credit unions average about $200 less than banks', which may compensate for third-party interaction.
Still, in a survey done last year of the nation's 50 biggest credit unions, "Bankrate found that 84% of credit union checking accounts come with no monthly maintenance fee," according to Time.
While you may want to save the extra money in mortgages or fees, direct servicing by your bank may be a more comfortable option if you prefer direct communication.
How to Decide if a Credit Union or Bank Works Best for You
Prioritize aspects that are the most important to your banking and investment experience - is great customer service a priority, or are easy-to-use banking apps and technology more important? Is branch location and convenience higher on your list, or better interest rates?
Research your options and check out quotes from banks, credit unions or online lenders to ensure you get your financial needs met.