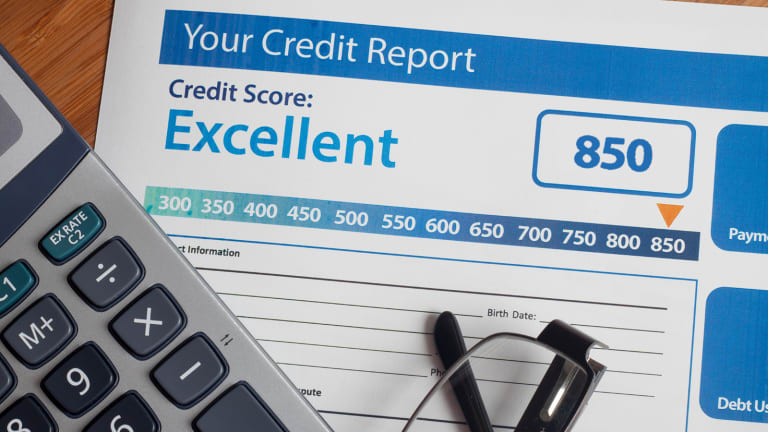 What Is in a Credit Report and Why Does It Matter?
Your credit report is your personal financial report card that creditors use to weigh your credit health. That's why it's always a good to make your credit report a priority.
Learning how to read a credit report is actually a big deal for anyone looking to improve their personal finances.
A credit report represents a deep look into an individual's financial history, revealing the person's documented activity on key issues like personal payment history, lending and creditworthiness, number of debt accounts open, and can even act as a guardrail against identity theft and consumer fraud.
On the downside, Americans don't seem interested in tracking their credit reports, even though it's one of the most important activities one can undertake to improve their financial scenario.
A Consumer Federation of America and VantageScore survey tells the tale - it shows that 32% of Americans haven't taken the time to get a copy of their credit report and review it. That figure jumps to 44% for younger financial consumers.
A separate report from Wallet Hub reveals that just 41% of Americans check their credit report once annually, even though 84% of Americans say they should do exactly that.
If you don't regularly review your credit report, you're taking a big financial risk, for the following reasons:
You may miss errors on your credit report that will reduce your credit score and cost you money on loan and credit interest.
You might not notice you're identity has been exposed by fraudsters and they're using your credit card number or Social Security number to commit identity theft.
You may not notice that your credit score has declined over failure to pay a bill or that you're using your credit card too much, thus lowering your credit score.
Don't let those scenarios happen to you because you weren't vigilant about tracking your credit report.
To get back on track, let's take a look at credit reports and see why they're so important to personal finance consumers and examine the best way to review those reports for maximum financial advantage.
What's in a Credit Report?
A credit report is a documented record of all of your credit and debt accounts with a three-digit designation of your entire credit and debt repayment history, which is known as a credit score.
Here's what's included in your credit report:
Your personal information. This includes your name, address, Social Security number, and date of birth. Sometimes a credit report will include the state of your employment, as well. These items are not included in the calculus used to record your credit score.
Your credit history. This includes credit and repayment history on things like mortgage loans, credit cards, student loans, auto loans, and other big-ticket personal credit and debt items. This section of your credit report will include the dates you opened a credit or loan account, the credit limit or exact loan amount, your account balances, the amount of debt remaining on those accounts, and your history of making on time payments. These factors are all used in your credit score calculation.
Current and closed accounts. Your credit report will also include the number of open and closed accounts, like credit cards or loans taken out in your name, or if you co-signed a loan or credit card for a family member. Any closed accounts older than seven years, even if they have remaining debt outstanding, won't appear on your credit report. Accounts that have closed and are in good standing may still appear on our credit report for 10 years, or for a specific period of time approved by the credit bureau.
Inquiries. This includes credit inquiries, debit collection items, court rulings and outcomes on debts and personal bankruptcies. Credit inquiries come in two varieties - hard and soft inquiries. Hard inquiries are triggered when a creditor or lender checks your credit report after you've applied for a loan or credit card. A soft inquiry is when a creditor or lender wants to check your credit health before pre-approving you for a loan or credit card, and asks you for permission to do so. A hard inquiry can impact your credit score while a soft inquiry cannot. Any query for a credit or loan application will stay on your credit report for two years.
Collection accounts. Any debts that remain unpaid will appear in this section of your credit report. Any debt that is sent for collections, even a $50 credit card debt or a $25 unpaid phone bill, can appear on your credit report as a negative, unpaid item and can thus be a negative factor on your credit report.
What's Not Included in Your Credit Report
Personal financial items not normally included in a credit report include the following:
Tax liens
Household payments on regular monthly bills, like phone bills, utilities, and cable bills.
Activity in your bank and savings accounts, including how many checks you've written and debit card use age history.
Investment portfolio records, including stocks, bonds, funds, annuities and other investment vehicles.
Your annual salary and income earned outside of work, like inheritance, gambling/lottery winnings, part-time job income, and cash earned on garage sales and online sales (like using eBay (EBAY) - Get eBay Inc. Report or Amazon (AMZN) - Get Amazon.com, Inc. Report for example.)
Why the Data on Your Credit Report Matters
While you should always review your credit report data for errors and any signs of fraud or identity theft, there are plenty of other reasons why should pay close attention to your credit report.
Chief among them is that your credit report, and your ultimate credit score, is used as a barometer by creditors and lenders to decide if you'll get approved for credit or a loan. A creditor will also rely on your credit report to approve what amounts and what interest rates are attached to the credit or loan that is approved.
Basically, the higher your credit score, as determined by Fair Isaac Corporation (FICO) (FICO) - Get Fair Isaac Corporation Report and the three major credit bureaus (Experian (EXPGY) , Equifax (EFX) - Get Equifax Inc. Report and Transunion (TRU) - Get TransUnion Report , the better your chance of getting credit at good interest rates and at good credit and loan amounts.
The lower your credit score, the lower your chances of being approved for credit and, even if you are approved, may well come with onerous interest rate terms and low credit and loan maximum amounts.
The FICO "bands" that define your credit score range from 300 to 850, with the former being the lowest credit score you can record and the latter being the highest credit score you can achieve.
Having a higher score matters, especially if you want to have good credit to buy things like houses, autos, and be approved for credit cards and student and personal loans. It also matters because the higher your credit score, the lower the interest you'll pay on a loan and/or credit card.
That's because creditors view individuals with a higher credit score as a better financial risk, and thus will offer a lower rate to borrow money. Those with lower credit scores will see higher rates, as they are deemed by lenders and creditors as a higher credit risk. That means the lower your credit score, the more expensive it is to borrow money and be approved for credit.
In real-world terms, look at it this way. Let's say you apply for 30-year, fixed-rate mortgage loan of $250,000, with an interest rate attached at 5%. Using those figures, the total cost of the mortgage over 30 years is $483,139, with a monthly payment of $1,342.
If you have a relatively high credit score of 750, your mortgage lender may grant you a loan at 4% for the same loan, given your robust credit health and your proven ability to pay your debts. That same loan would have a monthly payment of $1,194 ($148 less a month) and could save you more than $50,000 over the 30 years of the loan.
That's cold, hard cash could be put to use in the stock market, into college savings, into home renovations that improve the value of your property, or into paying down other debts. All are highly positive financial moves and all stem from having a great credit score.
Tips on Getting a High Credit Score
How do you achieve a great credit score? With these short and simple steps:
Pay all your bills on time. Even one late monthly bill payment can ding your credit score.
Keep reasonable amounts of unused credit. There's no rule that says you have to use up all the credit you've been approved to receive. If, for example, you have a credit card limit of $10,000, it's wise to keep a card balance of $3,000 or lower. That's called "credit utilization" and a low usage rate will help boost your credit score significantly.
Apply for a loan or credit only when you need it. Keeping a heavy lid on loan or credit requests will keep those hard inquiries to a minimum and help raise your credit score.
Review your credit reports thoroughly, at least once a quarter and no less than once a year. Make sure to correct any errors that appear on your report, to keep your credit score as high as possible.
Get a Free Credit Report Every Year
By law (the 1971 Fair and Accurate Credit Transaction Act), you have a legal right to one free credit report annually from each of the three main credit bureaus - Experian, Equifax and Transunion. Go to their web sites and ask for your free report, as follows:
It's always a good idea to get reports from all three agencies, as their calculations differ and you may see different information - and different credit scores - on each report. You can also get a free credit report from all three agencies through AnnualCreditReport.com.