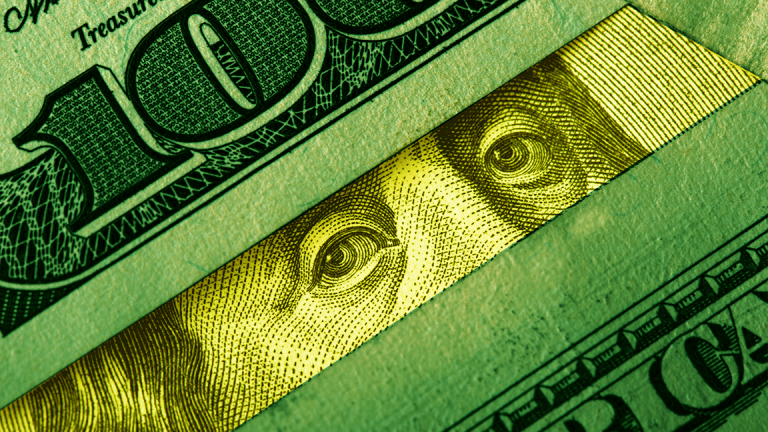 Cash-back rewards are issued by credit card firms to get consumers to use their plastic more often to earn cash-related perks and benefits.
Make no mistake, consumers are not only OK with cash-back rewards promotions, they actually love them. Check out this data from a recent study on cash-back cards by CreditCards.com:
57% of U.S. adults own at least one cash-rewards credit card.
Of all rewards card holders, 75% own a cash-back credit card.
Cash-back-rewards credit cards are far and away the most popular form of rewards cards, with 43% of survey respondents popping cash back cards on the top of their list, followed by gas/retail); airline/hotel (13%) and general travel (12%).
52% of rewards credit-card holders have redeemed cash back rewards in the year preceding the release of the CreditCards.com study (late 2017 to late 2018.)
22% of rewards card owners haven't redeemed any cash at all using their cards.
What exactly makes cash-back rewards cards so popular? The obvious answer is cash - but there's much more to the issue of cash-back rewards cards. A lot more.
Here's the skinny.
What Are Cash-Back Credit Cards?
Cash-back rewards cards are offered by credit card companies to consumers, who earn cash-back rewards when they make purchases with their cards. The term "cash back" is defined as the percentage of a credit card purchase returned back to the cardholder, in the form of a cash reward.
Here are five interesting things to know about cash-back cards:
With cash-back rewards, a percentage of the money spent on a purchase is returned to the consumers in user-friendly ways, like deposits into bank checking accounts or gift cards.
The IRS does not deem cash-back proceeds as taxable, so you're getting the cash back on a tax-free basis.
Cash-back rewards grow higher when card consumers take advantage of discounts and specials promoted on card company websites and mobile apps, where cash-back payouts are returned as a higher percentage of the purchase, relative to regular card purchases.
Percentage-wise, credit card cash-back programs are usually limited to 1% rewards on the low-end and 5% on the high-end.
Cash-back rewards come with no annual fees, and often come with incentivized sign-up bonuses of $100 or more to get you to sign up for the card.
Cash-back rewards cards offer consumers an interesting proposition.
Instead of using cash to make a purchase, which doesn't trigger any kind of cash-back return deal, consumers can use their credit cards to buy the things they would buy anyway, like groceries, gasoline, and golf clubs, and earn cash back in the process.
Compare cash rewards to the inherent limitations of travel rewards or gas station rewards programs, which are limited to the industries they offer. Cash rewards, on the other hand, can be redeemed for just about any kind of purchase, giving card consumers more latitude with their cash-back rewards programs.
For card companies, cash-back programs unleash the spending power of the great American consumer, which puts more cash, ironically, into the pockets of credit card companies.
All the major credit card companies, including MasterCard, Visa, Discover and American Express, offer cash-back rewards programs, each one adhering to their own policies and practices. Direct card providers, like big banks (i.e., Wells Fargo, Citi and others) and some big-box retailers, like Costco, are highly aggressive in the cash-back rewards programs these days.
Take Costco, and its Costco Anywhere Visa Card by Citi. With it, card consumers can earn 4% cash back on gasoline purchases of up to $7,000 annually, or get 3% on dining and travel purchases. Costco shoppers can also get 2% cash back shopping at the retail giant, either at a physical store, online or via mobile.
How to Redeem Cash Rewards
Credit card companies make it easy to redeem credit card cash rewards, using the same financial tools that consumes are accustomed to using, as follows:
Bank direct deposit
Card consumers can have their cash rewards deposited straightaway into their checking or savings accounts. Minimum deposit accounts may vary, so it's a good idea to check with your card provider on their policies on transmitting cash back rewards in your bank account.
For example, Blue Cash Preferred Card from American Express Card will send you a deposit payment when your cash back amount hits $25.
Credit card balance reduction
Card users can also have cash rewards sent back to their credit card balance, adding to the amount of money available on their plastic.
Gift cards
Card customers can also have their cash-back rewards in the form of gift cards, once a certain minimum amount of cash back rewards have been accumulated.
Charitable giving
Some card providers will send you cash back money to the charity of your choice. Discover It Cash Back is a good example of a credit card provider redeeming cash to a select charity, with no minimum amount required.
Cash-Back Rewards Tips
The best ways to use cash back rewards programs start with knowing the rules specific to your credit card, and using them in smart ways.
1. Get a bonus
Ask your card provider if there are sign-up bonuses attached to their cash-back card programs. Some card providers pay up to $250 in such bonuses.
2. Watch out for the fine print
Credit card companies are infamous for their contract legalize, and for changing card policies without going out of their way to let consumers know they're doing so. (Again, the news is usually found in the fine print.)
Yet if a card provider makes a change in a cash-back reward program, such as lower cash-back amounts, you'll want to know about it. Thus, any time you get a notice from your card provider in the mail, give it a thorough review to make sure you're on the right track with your cash-back program.
3. Know your number
As a rule of thumb, focus on getting a cash back rewards card that at least pays 1.5% to 2% in cash-back rewards (1% seems to stand as the industry minimum). Many cards do better with cash-back amounts, but don't waste your time on any card that pays less than 1.5%. There are just too many better deals out there.
4. Take advantage of your spending habits
To maximize your cash-back credit card experience, opt for a credit card that pays the most in cash back rewards for the purchases you're most likely to make.
For example, if you're on the road a lot, get a cash-back rewards card that gets you a higher percentage of money back when you purchase gasoline. Or, if you're a parent with a big family, opt for a card that pays 5% or more in cash back rewards at the grocery store.
5. Pay your bills on time
This last tip is more of a warning - make sure you pay your credit card bill on time each month when using cash-back rewards cards. After all, you'll be using your cash-back card more and more to earn cash back rewards, and your monthly bill will likely get higher.
Stay ahead of any late payment fees, interest rate hikes and credit score problems by paying your cash-back credit card bill on time every month - and pay more than the minimum balance.