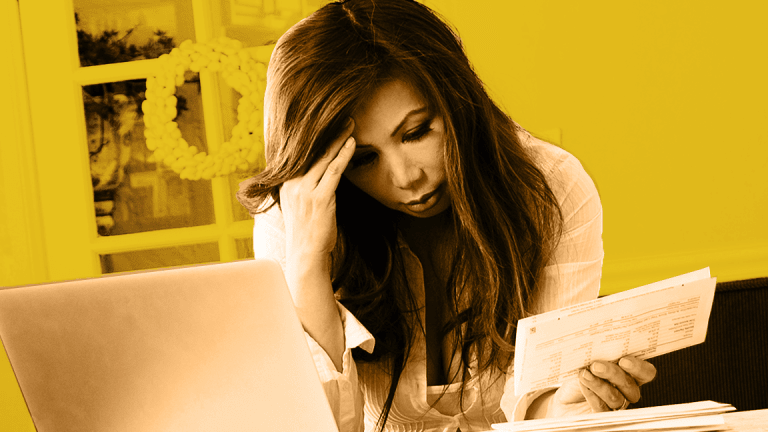 Ways to Pay Down Holiday Debt Quickly
While some people are generous during the holiday season and purchase many gifts, the mounting credit card bills always arrive too soon.
While some people are generous during the holiday season and purchase many gifts, the mounting credit card bills always arrive too soon.
While some people are generous during the holiday season and purchase many gifts for their family, friends and even co-workers, the mounting credit card bills always arrive too soon.
Paying down credit card debt is not an easy task, but bills for purchases made during Black Friday, Cyber Monday or December will appear quickly in your email or mailbox. The interest charged from credit card companies or department stores adds up quickly.
Interest rates are expected to keep climbing in 2018 as the Federal Reserve is expected to increase them at least three times during the year, which adds to the total amount of the monthly payments. Consumers who are already strapped each month with other bills such as student loans should strive to pay off their credit card bills quickly.
To get extra cash to pay off those holiday bills, get some new estimates for your car or homeowners insurance even if your current premiums appear to be inexpensive.
The majority of gas stations offer discounts for drivers who opt to pay in cash. The savings can add up quickly, especially if you have a long commute to work.
While it is only 10 to 20 cents per gallon, it can quickly add up to $25 or so a month for some commuters, said Patrick DeHaan, a senior petroleum analyst for GasBuddy.com, a Boston-based provider of retail fuel pricing information and data.
Motorists who are seeking cheaper gasoline prices should fill up on Mondays, which can lead to saving hundreds of dollars each year, according to analysis conducted by GasBuddy.com.
Consumers can easily boost their cash flow by hundreds of dollars per month by purchasing a used car, household items or sports equipment or shopping for household items and food in bulk.
The longer it takes people to pay off their credit card bills, the more they are paying in interest instead of lowering the principal amount.
A survey from Varo Money, a San Francisco-based mobile banking startup, revealed that 46% of Americans say can pay off their credit cards within a month after the holidays. However, the majority of consumers need more time with 16% who said it will take one to three months and 25% who said they will need at least six months paying off their post-holiday debt.
There are strong indicators that suggest more people used credit cards for their holiday shopping this year, said Bruce McClary, spokesperson for the National Foundation for Credit Counseling, a Washington, D.C-based non-profit organization.
One reason people are utilizing credit cards more is because consumer confidence is rising and the ability to get approved for credit cards and larger credit limits has also been increasing.
Shoppers make many mistakes during their sprees, but one of the largest mistake they make is not creating a budget ahead of time and making additional unplanned purchases.
"It is the most common pitfall leading to unmanageable credit card debt," he said. "People who create a budget and save throughout the year are more likely to avoid the post holiday debt hangover."
Taking several months or even a year to pay off a few gifts means the consumer is spending the money on interest or late fees instead of paying the original amount or saving for a rainy day for an emergency.
"People that take the longest to repay their holiday credit card debt are most likely slowed down by interest and fees," McClary said. "The more a person pays above the minimum monthly payment, the faster they will clear the balance. A benefit of faster payoff is savings on interest over time."
People who are saddled with not only credit card debt, but also student loans need to prioritize their debt repayment by first paying down the bad debt - credit cards, high rate consumer loans and private student loans, said Greg McBride, chief financial analyst for Bankrate, a New York-based financial data and content company.
When consumers have spare cash from a raise or a freelance gig, they should make sure they pay all their bills on time, which improves their credit score. A higher credit score means consumers will obtain lower interest rates next time they apply for a credit card or loan like a mortgage.
Late payments and their fees adds up quickly and it is also the biggest factor in determining your credit score.
In addition to paying down your balances on your credit cards, try to pay them off faster. The goal is to get and keep the ratio of debt to available credit below 10%, which can be harder for Millennials.
Once you pay off your credit card balance, do not close the account. Maintaining that credit line shows potential lenders that you have more credit available.
More of What's Trending on TheStreet: