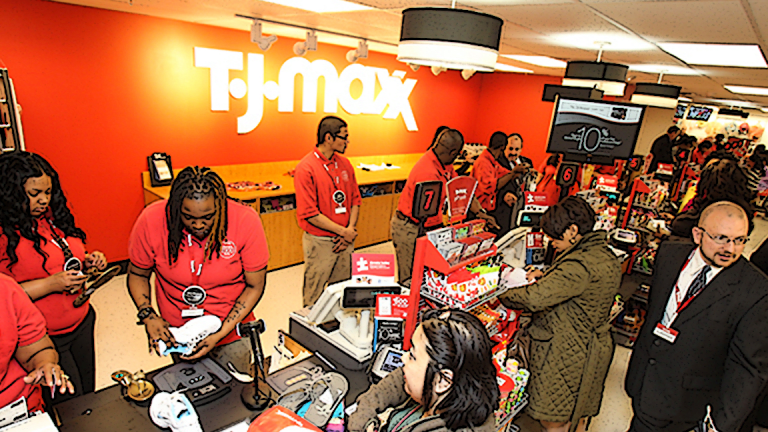 Too Many Shopping Deals Are Hurting Consumers
To get the best price, don't overlook good old-fashioned comparison shopping, when deals ramp up during the holiday season.
Believing there's always a deal around the corner has altered the shopping habits of consumers.
The ongoing success of discount stores TJ Maxx (TJX) - Get TJX Companies Inc Report and Nordstrom Rack, an off-price retail division of Nordtrom Inc. (JWN) - Get Nordstrom, Inc. (JWN) Report , as well as fashion giants like H&M and the Old Navy division of The Gap (GPS) - Get Gap, Inc. (GPS) Report , show the preferences of shoppers for deals, said Nick Garzia, director of leasing for the Hines Retail Resource Group, a Houston-based real estate investment firm.
But shoppers are still not seeking the "best price as possible at all times," he said.
They're overlooking good old-fashioned comparison shopping.
Social media platforms have also influenced and altered consumers' perceptions and information on trends, quality and price, he explained.
Shoppers are bombarded with deals constantly during the holiday season, and while the discounts may be plentiful, the plethora of deals online and at brick-and-mortar stores are not always a boon for consumers.
Not all deals are equal, it turns out; in fact, some manufacturers ramp up prices in order to slash them later in an attempt to make their offers more appealing to shoppers, it turns out; in fact, some manufacturers ramp up prices in order to slash them later in an attempt to make their offers more appealing to shoppers.
"Perpetual sales can lead companies to engage in unsavory practices like arbitrarily inflating regular prices in order to make a profit when those prices are marked down," said Yexin Jessica Lin, an assistant professor of marketing and consumer behavior at the University of Kansas School of Business in Lawrence.
Competition heats up in December and the promotions become more frequent, trapping companies into a constant battle to offer better deals in order to beat their rivals.
"The problem with this approach is that it can lead to a sales promotion spiral that's very difficult for companies to get out of unless their competitors cut back on their promotions," she said.
As more consumers shop online, matching promotions with the item they want is becoming easier -- but not if you wait too long.
"Customers assume that there will be another deal around the corner," Li said. "The exact same product from the same brand is often offered at half a dozen retailers, so it doesn't take long for a deal to pop up."
Shoppers are now "programmed to buy everything on sale and they're always looking for the next best deal," said Natalie Kotlyar, national leader of the retail and consumer products practice of BDO, a Chicago-based tax, accounting and consulting firm.
According to BDO's recent survey, "This shopping pattern has become a self-fulfilling prophecy as retailers now consistently mark down their leftover inventory to meet quotas and 54% of consumers say discounts and promotions are the most influential factor in their holiday gift purchasing decisions this year," she said.
Unless consumers want to purchase a seasonal or brand new product, many people will opt to wait for the next markdown.
"Typically consumers expect a better deal will come -- there will always be another bus if you miss it," said Keith Jelinek, co-leader of the retail performance improvement practice at Berkeley Research Group, a strategic advisory and expert consulting firm in Emeryville, Calif.
Although shoppers now receive information about deals via email, text messages or Facebook ads, the number of them have not increased in 2017 since over 7,000 retail stores have closed in addition to many retailers who have shuttered their operations completely.
"There really are not too many deals; we have just seen more exposure over the past seven to 10 years," he said.
Many consumers have shifted their habits and shop more often since many retailers now offer the option to order online and pick up their items in the store or shipping it to their home even the same day.
"Consumer shopping habits have changed greatly -- what used to be once a week is now a daily exercise," Jelinek said.
"It is still important to remember that the consumer still only has so much money to spend and there is a fierce fight from all retailers to get a piece of it," he said.
The number of sales will not shrink because consumers love deals, said Dan Howard, a marketing professor at Southern Methodist University's Cox School of Business in Dallas.
"The reason why there are so many sales and deals around is because they work," he said. "They grab attention and motivate consumers and increase sales."
The strategy deployed by retailers has resulted in a large number of consumers who will not purchase a product unless it has been discounted, Howard said.
"Consumers have been conditioned to the word 'sale' and many will not act unless they feel like they are getting a deal," he said.
Concluded Garzia at The Hines Group: "Consumers are speaking with their wallets, but few retailers are listening. The middle class is shrinking, and choices are nearly infinite. I think that consumers across the spectrum will continue to seek the best deal."