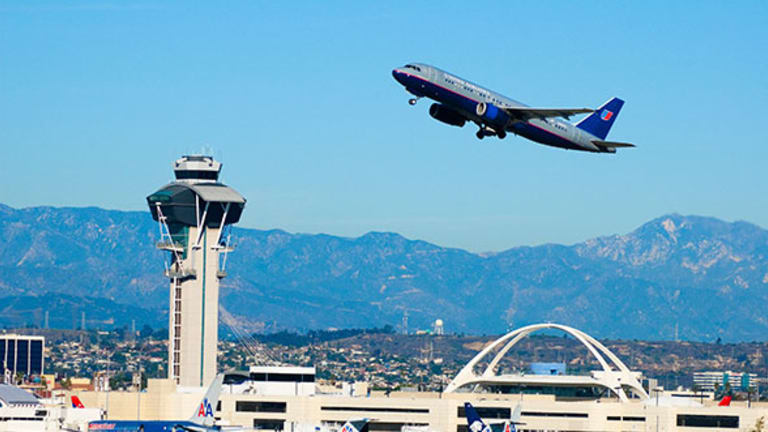 The Death of the Bereavement Fare and What You Need to Know Now
Bereavement airfares are history. But smart travelers know how to get affordable and - possibly - free seats.
Editors' pick: Originally published Oct. 31.
The dreaded call comes in. "Your [insert name of relative or friend] passed yesterday. The funeral is Thursday. Can we count on you coming?"
It's not only deaths. Lots of emergencies - from family illnesses to accidents - demand our in-person attention. That's tough when you now live hundreds, maybe thousands of miles away. You want to go. But your budget is on a knife's edge, and a steep last minute airfare will put you over it.
What about bereavement fares? It used to be the case that airlines in fact offered bereavement fares. Some say they still do. Not United or American - both discontinued them a few years ago.
Here's Delta's offering. It is alone among the big carriers with a bereavement fare and, said multiple experts, grabbing that fare may not be worth the hassle. Discounts, they said, are generally small.
"Airlines essentially haven't had bereavement fares for three or four years," said Tom Spagnola, a senior vice president at CheapOair.
That does not mean you are stuck paying an exorbitant last minute fare, however. "You can save quite a bit of money if you know how to shop," said Phillip Lee, director of flights and consumer services at Tourico Holidays.
There may even be a way to fly for free.
A key in hunting for bargains: "You need to be flexible," said Lee.
Spagnola added: "If you are flexible you can save many hundreds of dollars."
You also need to pick up the phone. Both Spagnola and Lee stressed that some of the best fares are unpublished. You cannot find them on the web. Call suppliers that have relationships with air carriers who may have given them last minute inventory to sell, often at good prices. See what magic they can work.
That didn't work for you? Keep persisting and know the best fares go to those who know how to work the system.
For starters, said Spagnola, that means knowing what days not to fly - Friday and Sunday because, he said, these are the peak travel days and airfares are what they are.
He also said the red-eye flights typically can be had at a steep discount.
Connecting flights usually are cheaper than non-stops.
Another tip: crunch fares for various airport pairs. If you are flying into Los Angeles, also look at Long Beach ("often much cheaper than LAX," said Spagnola), maybe even John Wayne in Orange County. If flying into New York, take a look at flights into Philadelphia - often they are cheaper.
Expect to see a big spread in prices.
A search for last minute return flights from Phoenix to New York found a range from $524 to $841.
Flights from Phoenix to Seattle (roundtrip) ranged from $305 to $465.
Don't like the fares you are seeing? Keep tweaking the parameters. Try different days, different airports, different times of departure.
Another expert tip: look for bundles, said Lee, who explained that often there are packages (airfare coupled with a rental car or a hotel room) that can be much cheaper than the items priced out individually.
Still too much money? It is time to hear the top choice of how to handle last minute emergency trips among frequent fliers. Use rewards miles, said Patti Reddi, founder of The Savvy Globetrotter. She elaborated: "Airlines frequently release empty seats for award flights a day or two before the flight. I collect miles for all the major airlines that fly in the U.S. so chances are good that at least one of them will have an award flight available."
Multiple experts said likewise and good advice is to bank a stash of miles that are set aside specifically to deal with emergencies. Many frugal travelers build up a 100,000 mile stash - don't forget credit card sign up bonuses that can deliver 40,000 or more miles - and leave it untouched because they know, sooner or later, an emergency will arise.
You don't have the miles? A surprising piece of expert advice via Joe Brancatelli, who blogs about travel at JoeSentMe: "Some walk-up fares are so low these days that they might be cheap enough to purchase."
Airlines, nowadays, want to monetize every seat - and that means they are adjusting prices to find buyers, right up to literally when they close the doors. Remember too, a seat can open up in coach, because that passenger decides to grab a last minute deal to upgrade into business class. It happens. So when nothing else is working, show up at the airport and seek to buy a flight. You may be pleasantly surprised.