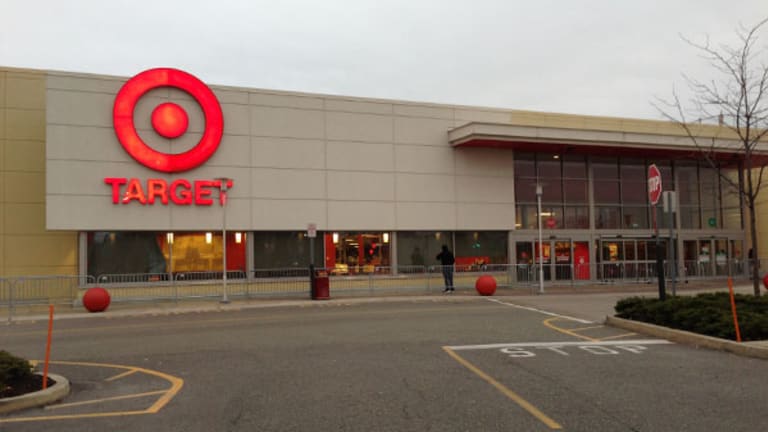 Shoppers Remember Year-Old Data Breaches, Won't Go Back to Stores
Some are willing to forgive, though, and credit cards remain the payment method of choice for those with higher levels of education.
NEW YORK (MainStreet) — Late last November, news leaked out that Target experienced a data breach resulting in the exposure of the personal data of 40 million customers, including their names, addresses and phone numbers, via credit and debit cards.
The fallout was significant, with Target's stock price plunging and the company's chief executive stepping down after pressure from shareholders.
Target was hardly alone. Giant retailers including Michael's and Neiman Marcus also experienced data breaches, generating more headlines and triggering more negative publicity for the retailers in question.
Retailers tied to security breaches may have more trouble this holiday season, as a survey from CreditCards.com finds 2014 holiday shoppers may go out of their way to avoid those shopping outlets.
According to CreditCards.com, 45% of major credit and debit card holders say they would "definitely" or "probably not" shop at a retailer where consumers' personal information was exposed, even if they used to frequent the store. (Out of that number, it's 16% saying they'll never shop at an affected retailer again.)
Still, it should comfort retailers such as Neiman Marcus that the majority of affluent consumers wouldn't change where they shop, with women "significantly more likely to continue shopping at affected stores than men," although 48% say security breaches make it more likely they'll pay with cash.
Despite those breaches, experts say credit cards should stay the payment of choice for security-minded shoppers — as they will for all but 37% of college grads. The higher your education, the more likely you'll stick with cards, the survey says.
"It may sound weird, but the truth is that credit cards offer far greater consumer protections than debit cards, cash or other payment methods," says Matt Schulz, CreditCards.com's senior industry analyst. "This data seems to indicate that some consumers are getting the message."
By and large, credit card losses are more likely to be covered by a card provider (which usually allows consumers more time to report an unauthorized transaction.) Banks typically allow consumers only two days to report such a transaction, and debit card losses leave the consumer's bank account within a day or two, with little recourse for the cardholder.
— By Brian O'Connell for MainStreet