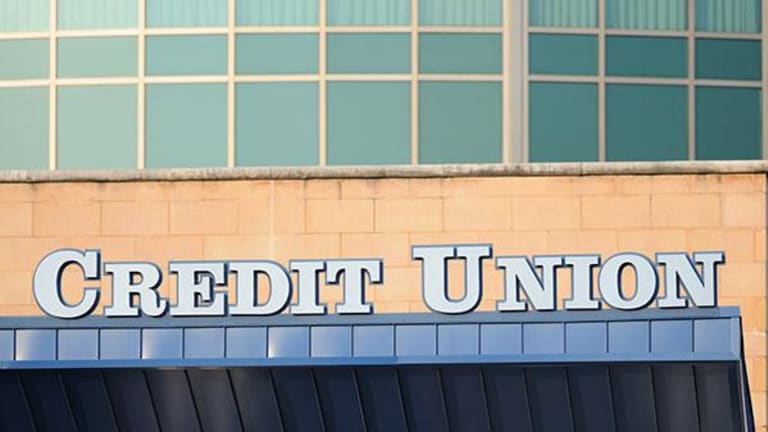 Scoring Free Checking at Credit Unions
You could pay $12 a month for checking or more - or get it for free. Which do you think is the smarter deal?
You want free checking at a bank? Good luck with that. At Wells Fargo, checking is free if you have a $1,500 minimum daily balance or qualifying direct deposits. Otherwise it's $10 per month. At Chase, checking is $12, unless there's a $1,500 minimum daily balance, qualifying direct deposits, or $5,000 in qualifying linked accounts (such as savings). At Bank of America, it's $12 per month - unless you have a $1,500 minimum daily balance or qualifying direct deposits.
Get the picture: banks want to charge for checking - unless you are a high roller.
Get thee to a credit union. Bankrate, in its annual survey, found that 76% of credit unions offer free checking. That's more than twice the rate of banks offering free checking, said Bankrate, and the bank number has been dropping - while the number of credit unions with free checking keeps increasing.
Why? Simple. Credit unions are member owned non-profits that are in business to serve members. Banks are shareholder-owned for-profits, usually. And making money from a checking account is easy pickings.
Don't think you qualify for a credit union? Think again. Below we round-up five credit unions that will welcome you as a member. Yes, once upon a time joining a credit union meant working at a specific company, but nowadays, most credit unions have geography defined fields of membership and many credit unions have a backdoor through which just about anybody can become a member.
Most credit union deposits, by the way, are insured by the federal government, just the way the feds insure bank deposits. They are just as safe.
St. Mary's Bank
Despite the name, it is a credit union, in fact the first credit union in the nation, founded in 1908. It's based in Manchester, N.H. and offers "Beyond Checking," absolutely free. Said Monique Prince of Chester, N.H.: "They are awesome. My checking account requires no minimum balance and there are no monthly fees." Anybody can join. Said St. Mary's: "Membership is open to anyone with the purchase of one share of capital stock for $5."
Alliant Credit Union
Lindsey Cummins, CEO of social polling app Winq, said that when her company polled their users on the top credit union for free checking, Chicago headquartered Alliant - the nation's seventh largest credit union - sprinted into the lead. Said Alliant about its product: "No monthly maintenance fees. No minimum or maximum balance requirement. No gotchas. Just free checking." How to join? Give $10 to Foster Care to Success and you qualify for membership.
Consumers Credit Union
Pointed to by NerdWallet's banking expert Devan Goldstein, Consumers Credit Union offers free checking and even pays 4.59% APR interest on balances up to $20,000. How to join this Volo, Ill.-based credit union? Pay $5 to join the Consumers Cooperative Association and you qualify.
University Federal Credit Union
Based in Austin, Texas, University Federal offers a product called "Free Checking." It elaborated: "When we say free, we really mean it. Our free checking account lets you manage your day-to-day finances with no fees, no minimum balances and no worries." A $20 donation to the University of Texas Longhorn Foundation - to support the athletics program - qualifies you for membership.
Stanford Federal Credit Union
Don't think you have to be a student or alum to join. Make a donation to Friends of the Palo Alto Library and you qualify. Said Stanford Federal about its checking: "Our Basic Checking account is our most popular option and there are plenty of reasons why: no monthly fees, no hidden fees, no minimum balance requirement."
Can you satisfy your banking needs with a far away credit union? Understand this: most belong to cooperative networks that allow fee-free use of literally tens of thousands of ATMs owned by other credit unions. And mobile remote deposit capture (MRDC) allows a distant member to deposit a check into his/her account with a few mouseclicks.
Still skeptical about a distant credit union? Fair enough. Literally thousands more credit unions offer free checking to anybody who is a resident or works in their community. Anybody who lives on Long Island, for instance, can join NEFCU and get its Go Green free checking. Live in any of these Northern California counties - Alameda, Contra Costa, Marin, Napa, Sacramento, San Francisco, San Mateo, Santa Clara, Solano, or Sonoma - and you are eligible to join Patelco and get its free checking. Live in Houston and Houston Federal Credit Union has fee checking for you. All three rank on lists of the biggest credit unions.
Get the message? See a credit union in your area that you want to join and very possibly, you can. Many now offer flexible membership pathways. They want your business and they actually welcome small account holders. How's that for thinking different about checking?
This article is commentary by an independent contributor. At the time of publication, the author held TK positions in the stocks mentioned.