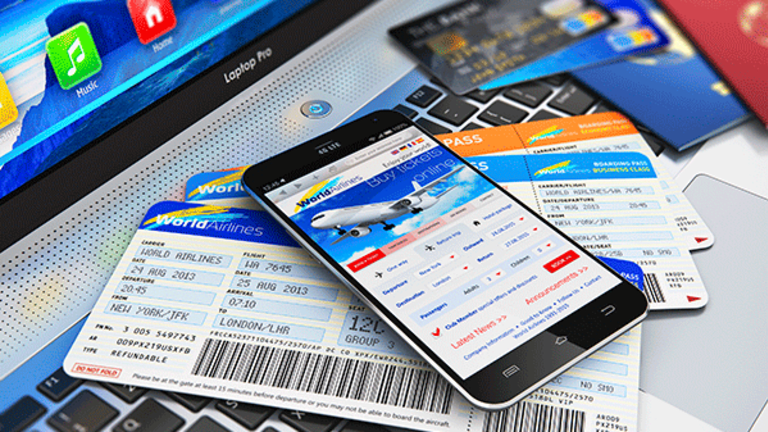 Paying Your Rent and Other Big Bills Via Mobile App? 'Why Not?' Say Happy Consumers
As consumers grow more comfortable with mobile payments, the size of those personal payments is growing.
It wasn't loo long ago that mobile technology consumers would limit the amount of their purchases and payments via their smartphones.
Mobile users have eased in to the digital payments market, paying for a $4 latte here or $20 for a chicken Caesar salad and a glass of Chardonnay there. Now, however, as the industry starts to flex its muscles, consumers are starting to upgrade the amount of money they're spending on mobile-based transactions.
First, some data that reflect the growth of mobile payments: eMarketer reports that the number of mobile payment users will rise from 37.5 million in 2016 to 69.8 million by 2020. Additionally, the average mobile user will spend about $721.47 in digital payments in 2016, for a total of 27.05 billon by 2017.
A good chunk of that cash will go toward higher mobile purchase amounts, such as car payments, insurance payments and even rent. Take RadPad, which specializes in helping users make digital rent payments. Since RadPad launched its mobile rent payment alternative for iPhone and Android users at the end of 2014, it has processed more than $40 million in rent and is one of the most popular apps on the Apple digital platform.
Some more data from RadPad:
- Nearly 8% of rent payments made by renters through June have been Apple Pay payments.
- The median apartment rental payment that users are putting on Apple Pay is $1,250.
- Virtually all users are paying their rent via Apple and Android mobile platforms.
"People spent more than $535 billion in rent last year, and increasingly, young renters are looking to retire their checkbook to make their largest monthly payment with their phone - in the same way they request an Uber, or pay for coffee at their neighborhood Starbucks," says Jonathan Eppers, chief executive officer and co-founder of RadPad.
Banks, especially big ones, are seeing more usage, and more amounts paid out, on their mobile platforms.
"Yes, consumers are absolutely becoming more comfortable with conducting transactions via mobile and are making more (and larger) transactions," says Lamont Young, head of digital at Citizens Bank. "A big part of this is due to financial institutions recognizing this broad shift to mobile and investing in both native apps and improving mobile browsing. But it's also the device manufacturers producing smarter devices with more security features."
Young says the ongoing philosophy at Citizens is to "continue to invest in both our online and mobile platforms, focused not only on adding additional capabilities but ensuring we get end to end experiences right."
The move to using mobile technology to make larger payments comes at a time when the American consumer has a keen eye on making larger purchases. "60% of respondents said that they view the U.S. economy as stronger than it was five years ago and just over half (51%) said that they'll be making a significant financial commitment - from purchasing a home or automobile to taking out a loan to remodel their home or applying for a student loan - within the next three years," notes Jud Linville, chief executive officer at Citi global cards and consumer services, in a recent white paper.
Another key factor - financial institutions are making it easier for consumers to make larger mobile-based financial transactions. "Today more than 83% of businesses are set up to accept electronic payments according to a recent SunTrust survey," says Michael Maza, head of treasury & payment solutions at SunTrust Bank. "The move to larger mobile payments is a natural evolution that we expect to become the new normal. It's not just that consumers are more comfortable; businesses offering these payment options also see the value in mobile payments. While this is partly driven by consumer demand - especially millennials who expect to pay via mobile for their transactions - companies realize they can collect funds more quickly and efficiently, while accounting for fraud prevention."
Of course, the incentive for banks and creditors to streamline mobile transactions is a financial one.
"Businesses who accept mobile and electronic payments can realize substantial savings with the growth of mobile payments," Maza adds. "For example, with the median cost of $1.50 to receive and process a paper check, a company processing 20,000 checks per month would save $360,000 annually."
So let's call it a win-win for banks, who are saving cash, and for consumers, who are spending more cash, via mobile financial payments platforms. The so-called new normal evidently includes a growing comfort level with digital payments across the board, one smartphone tap at a time.