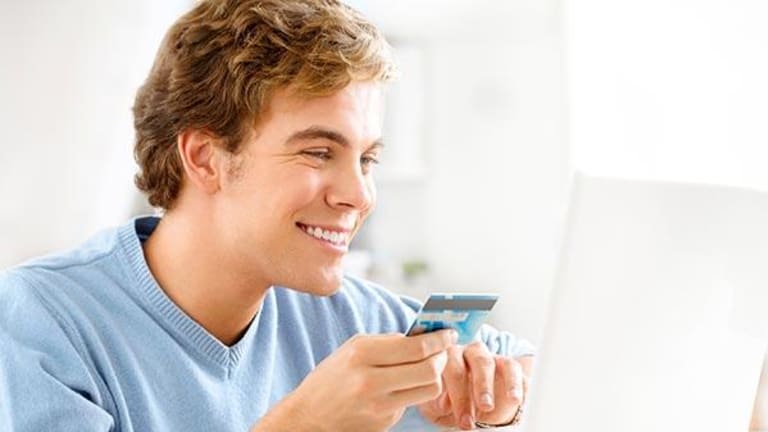 Most Rewards Credit Card Users Don't Understand Their Plastic Perks Programs
Credit card customers miss out on rewards points, mostly because they don't read the fine print.
Editor's pick: Originally published Dec. 22.
Are rewards credit card consumers kidding themselves?
It sure looks that way, according to a new study from Capital One. The report shows U.S. card holders believe they're aware of all their card reward perks, yet many still continually miss out on rewards benefits.
Case in point: according to the Capital One Rewards Card, 68% of rewards cardholders "feel they are taking advantage of most of the features their cards offer." Yet additional study data shows "only a small percentage have actually used helpful benefits like no foreign exchange fees (11%) or discounts on hotels and ride-sharing services (19%)."
"In fact, a number of respondents didn't even know if their cards offered these types of things," the Capital One study states.
Maybe that's why so many card users vented their frustration about rewards points. In the Capital One study, 51.9% find credit card reward rotating categories "frustrating or confusing." Also, 49.1% say that "using travel rewards is more difficult than it should be," and 48.2% of consumers have "had a hard time using airline frequent flyer miles to book rewards travel within the past year."
Consequently, 51.1% of card rewards customers say they avoid miles based programs, according to Capital One.
Credit card specialists point the finger of guilt at card companies, saying they fall short on making all rewards benefits transparent to cardholders. "Many credit card users, both new and experienced, miss out of credit card perks because of a lack of information available," says Sean Bryant, founder of OneSmartDollar.com, a personal finance site.
"Card issuers frequently talk about the sexy features like signup bonuses and reward earning potential," Bryant adds. "However, you have to dig through the terms to figure out how to take advantage of perks like roadside assistance or baggage delay insurance."
Brian Karimzad, a credit rewards specialist at MileCards.com, says credit card companies don't heavily advertise the specifics of some benefits, but instead focus on more tangible rewards benefits like a bonus offer. "For example, several cards offer $500 in trip delay coverage that will pay for a hotel if your flight is delayed, but cards that offer it rarely tout it with specifics, like the dollar amount of coverage or what exactly is covered," he notes. "Instead, the benefits are often buried in a long booklet of coverage that gets mailed after you get your card. It's not the most engaging reading, so a lot of people miss out. But it's well worth the read."
Cardholders deserve same of the blame, too, says Sebastian Fung, founder of Asksebby.com, a personal finance site for Millennials. "The number one reason why most consumers miss out on good benefits is because they simply forget," Fung says. "For instance, a lot of people assume they get a travel credit every 12 months, but it's really every calendar year."
To get back on track, credit card rewards specialists advise spending more time reading credit card contracts, a move that will keep you ahead of the game in getting the rewards points you deserve.
"The credit reward programs are becoming more focused on customer needs by adding more benefits and service options," says Troy Dennis, head of card product and marketing with TD Bank. "It's important for longtime rewards customer to annually check their rewards program to see what has changed and determine if the card's reward program still meets their lifestyle."
Consumers should also look for a card that rewards them for how they typically spend. "If you dine out often, use a card that offers cash back on dining," Dennis offers. "If you travel, use a card that offers airline or hotel rewards - and if your spending has changed, consider re-evaluating the card you're using."
The best advice? "Get engaged," Dennis adds. "Although cash back maybe the easiest and fastest redemption, card programs will often offer cardholders additional value in travel, merchandise, gift cards, and other rewards perks."
It's incumbent upon the consumer to do his due-diligence and be in touch with the card issuer to figure out exactly what perks are on the table with a particular card. 
"The credit card industry is very competitive and customer retention is very important for all card programs, so there are significant opportunities to earn rewards beyond what you may think your card offers," Dennis says.
Getting all the perks you can is the goal, but it's only attainable if you know up front what you have coming from your credit card rewards benefits and if you know when and how to exercise those benefits -- before they vanish into thin air.