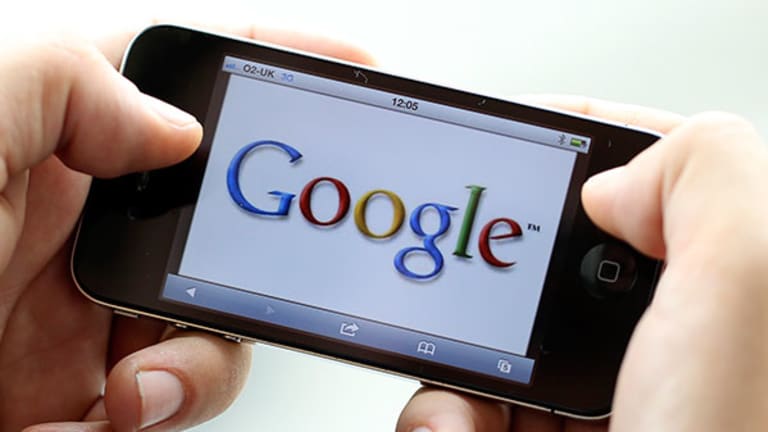 Mobile App Users Think They Have A Financial Leg Up On You
Are Mobile Financial Consumers Smarter Than Regular Cell Phone Users?
NEW YORK (MainStreet) — If you're a consumer without a smartphone, mobile users who do own a smart phone have a message for you.
"I have a big financial edge over you."
Okay, they're not saying that to a non-smart phone user's face, but it's exactly how they feel about the money-making advantage of smart phones over traditional cell phones, according to Fidelity Investments.
First, there are plenty of smart phone and non-smart phone users in the U.S. right now.
According to Pew Research, 90% of Americans own a cell phone, and 58% own a smart phone.
Certainly, smartphone users have higher annual incomes than traditional cell phone users, with 47% of smart phone users reporting annual incomes of $30,000 or less, compared to 84% of non-smartphone users, Pew reports.
That may not directly correlate to smart phone users' being any smarter than non-smartphone users, but the former group feels their mobile device gives them an edge on investing and managing their money, Fidelity reports.
"Just as mobile technology has changed our everyday lives, people are increasingly relying on the convenience of mobile to invest and manage their finances," offers Velia M. Carboni, senior vice president, mobile channel at Fidelity. "In the past year, investors increased mobile trades at Fidelity more than 40%, and our survey found that more than one-third of mobile traders make trade decisions on the spur of the moment, capitalizing on investing opportunities from their screen, anywhere."
Fidelity backs its data up by noting that 69% of smart phone owners who invest via mobile apps believe they have an advantage over investors who don't. Additionally, 41% of smartphone users who invest frequently via smartphone say their portfolio assets are much higher as a result.
Smartphone users also say their devices are a big benefit over regular cell phones when managing their everyday personal finances.
53% of smart phone users use their phone to pay bills online, and 71% regularly check their bank balances via their mobile devices.
A big advantage, smartphone users say, is using the device everywhere they go. 65% report using a financial app in the bedroom, 49% say they have used one in a car (hopefully not while they're driving) and 35% at the dinner table. Put a smart phone user in front of a television, and they'll use a financial mobile phone app, which is good news for banks and investment companies, but maybe not for Hollywood entertainment providers.
The news here is that financial consumers stand firmly behind their smart phones, as a significant moneymaking and money management tool. As their satisfaction increases, and their bank accounts and investment portfolios expand, expect more cell phone consumers to opt for smartphones.
Because as the old saying goes, "the grass is always greener."