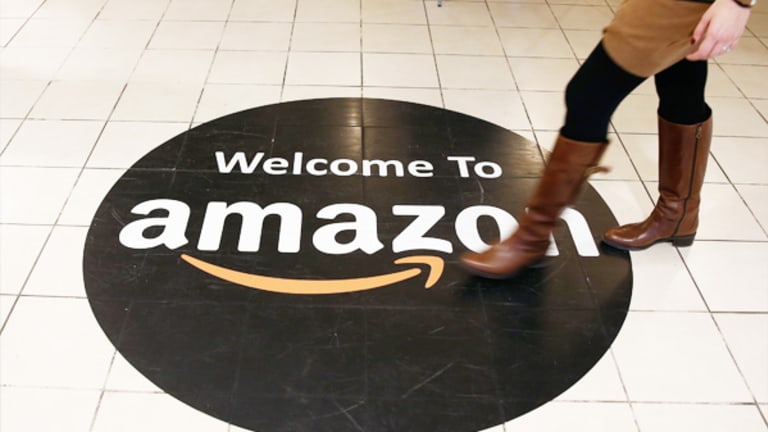 Let The Returns Begin: How to Send Back Gifts to Online Retailers
Amazon, Overstock.com and other online retailers try to make returns a simple matter, but for newcomers to this kind of shopping returns can be a bit of a challenge.
NEW YORK (MainStreet) - The day after Christmas for some means a day of relaxation after a busy month of shopping and preparing for the holiday, while others start trying to figure out what to do with all the gifts they do not want.
For most people, all that is needed to return a present is the gift receipt, a trip to the retailer and free time to stand in line.
However, with online shopping becoming increasingly popular, up 15% so far this year for a total of $48 billion spent according to comScore, figuring out how to return unwanted items is becoming a challenge for even more people. Online retailers do try to make the process as painless as possible by posting detailed instructions on their site, but for newcomers to the world of online returns can be a bit daunting.
The return process for most online retailers is either easier or more difficult depending upon one's point of view. For the glass half full crowd, returning a gift to Amazon or Zappos means placing it back in the box, slapping on the return label and going to the post or delivery company office. No lines and minimal exposure to the nasty December weather. On the downside it will takes days for the money to be credited to your account or credit card, and a direct exchange for a new item is not always an option.
Amazon has boiled the return process down to five steps and the company includes a helpful video on its returns page. However, there are a few points to know beforehand. First, the returnee must have an Amazon account; exchanges are not possible and there will be a shipping charge unless an Amazon error is the reason the gift is being returned. Finally, the amount returned is placed on an Amazon e-gift card for future use on the site.

WATCH: More personal finance videos on MainStreet | More videos from Ross Kenneth Urken
View Today's Auto Loan Refi Rates
Overstock.com allows for a full refund on items returned within 30 days; however, it reserves the right to deduct from the refund if the item is damaged or used. The same holds true for products returned after 30 days. Defective items, items damaged at the time of receipt and incorrect items received without penalty will have any return charges waived. For the holidays, Overstock is offering free shipping on holiday returns until December 31.
Online shoe retailer Zappos has a more liberal return policy. It offers free returns for up to 365 days from the time of purchase, and the company provides a UPS return label with all deliveries. Zappos only asks that the item be returned in the original box and in the condition it was received. The amount returned is credited to purchasing credit card or account.
Etsy and eBay are a bit of a different story since each is actually comprised of thousands of individual stores. Each site allows the member retailers to decide their own return policies. eBay does not allow returns if the item delivered does not match what was ordered, but otherwise the return policies range from very open to no returns at all.
Etsy states on its site that sellers are expected to state their policies about returns and refunds in the Shop Policies page. These policies are also expected to fall in line with Etsy's Guidelines, but like eBay, each seller can set his own rules.
For those gifts that were bought online from retailers like Best Buy, Walmart, Macy's or Sears,the items can usually be brought to a store for exchange or return for those who want immediate satisfaction. Alternatively, it can be handled online. Some retailers, like Target, do not offer this service for all products. In Target's case, it is noted on the packing slip whether an in-store return is allowed.
--Written by Doug Olenick for MainStreet