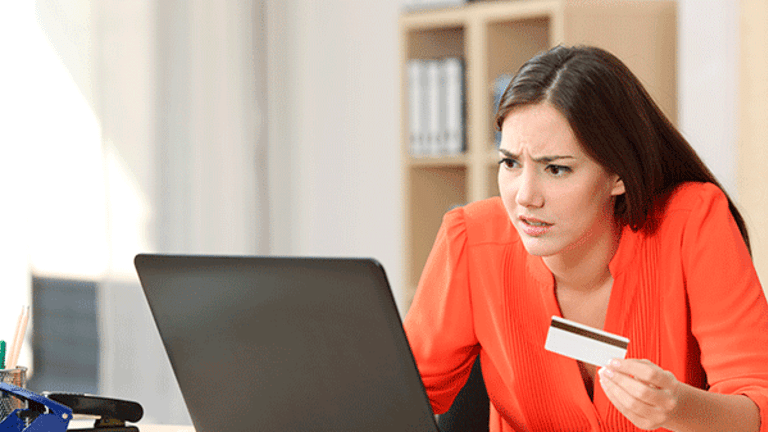 Items Credit Card Companies Don't Want You to See in the Fine Print
Credit card companies are notorious for burying pricey card rules and fees in the fine print. Digging those items up can be easier than you think.
Is credit card "fine print" too complicated for consumers? A 2016 study from CreditCards.com argues that's the case.
"An analysis of more than 2,000 current card agreements shows they're written, on average, at the 11th-grade reading level - better than five years ago, but still too hard for at least half the population to readily understand," the report says.
Why are credit card contracts so mind-numbingly laborious? It's intentional, as card issuers really don't want you to know how their rate, fee and cost structures are tilted in their favor. Change that equation by getting wise on credit card contract fine print - especially these ten "gotcha" items.
More of What's Trending on TheStreet:
Watch More with TheStreet:
5 Ways Companies Are Using AI to Secretly Change Your Life