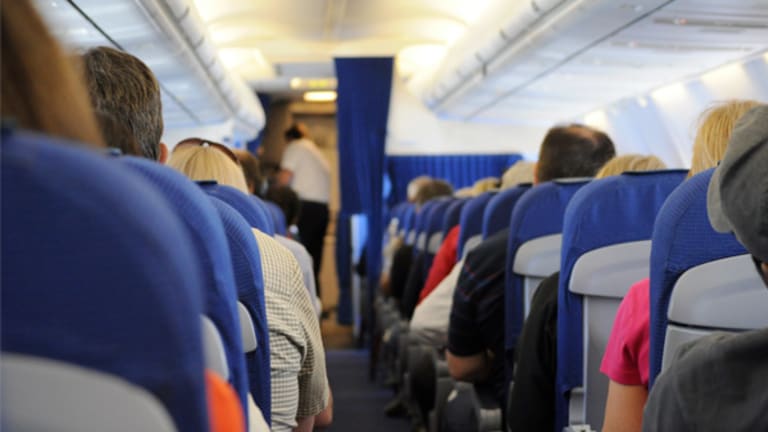 Editors' pick: Originally published Oct. 17.
The news out of frequent flier plans is that the biggest ones -- United, Delta, American -- have rejiggered their programs to make it harder to claim travel rewards and also to make it harder to gain elite status.
Elite status matters because with it, fliers may get upgraded seats, free luggage check-in, early boarding, and generally better availability of free rewards seats when miles are redeemed. The giant change: at the big three, how much you spend on tickets now is factored in. On United, for instance, to qualify for entry-level silver, you need to spend $3,000 and fly 25,000 miles. For super elite 1K, it's $12,000, plus 100,000 miles. It used to be that smart buying of so-called mileage run flights -- cheap, long-haul flights -- was plenty to score elite status. No more, not with the carriers counting your dollars spent.
What's a traveler to do?
Experts are ready with advice about the best programs to join.
Understand, however, that some experts sniff at low-level status. "If you can't earn to top level status there's not much value in the lower levels," said Ari Charlestein, a miles expert and founder of consulting service AwardMagic.com. "Airlines have cut back on what status brings," he explained.
Know, too, that another reason to belong to a frequent flier program is that often miles can be earned via purchases of stuff -- not just flights -- and those miles of course can be turned in for free flights, also for seat upgrades. But word from multiple experts is that as airplanes fly with more paying passengers in seats, the number of awards seats available has been trimmed. How low? Nobody knows -- just don't count on your ability to cash in miles for a free flight even if you have a bucket of miles.
Sometimes, though, you will get lucky.
So which program is right for you? Among the big three, travel expert Joe Brancatelli, who blogs at JoeSentMe.com, said each has a strength. United, he said, generally has terrific availability, mainly because United miles can be redeemed on Lufthansa flights. That makes it easier to snag flights to Europe in particular.
For best deals, Brancatelli fingered Delta -- "believe it not" -- and he explained: "they are constantly discounting from what we assume is the awards chart. I scored three to Rome in October in business class for just 105,000 miles each, for example."
Brancatelli continued: "For availability you can't see online (with) American. They have a lot of partners -- Air Berlin, Finnair, Cathay, etc. -- they do not show online but are scorable at reasonable prices if you call." That last point is key, by the way. All the big carriers allow redemption of miles on partner airlines - but those airlines may not show up in the online booking engine. Pick up the phone and call if you want specific dates and you are not seeing flights. They just may have seats on a partner.
But there are choices outside the big three. Rocky Horan, a travel blogger at Upgrd.com, said, "I would easily say the best frequent flyer program in the United States is Alaska Airlines as they still allow members to earn one mile per mile flown." Alaska, right now, is not imposing a minimum dollar spend when it comes to elite status - it only counts miles.
Horan continued the praise for Alaska: "Upgrades are extremely plentiful and they provide mid and top tier elites with four system-wide upgrades per year."
Horan added: "Finally, Alaska Airlines award chart is still very generous, allowing first class flights to Asia for just 70,000 miles."
Ryan Lile, founder of the Frequent Flyer Academy, shared the Alaska love: "Alaska's Mileage Plan is still an interesting choice."
Incidentally, don't think Alaska only flies to Alaska. It flies to many cities in California and the Pacific Northwest, also Boston and New York, plus multiple destinations in Mexico. Its route map probably is bigger than you expect.
Want another choice? Horan pointed to Southwest. "They have quickly grown their international presence with flights to the Caribbean and Latin America," he said. "Those who earn top tier status -- which can be earned through a credit card, online shopping portals etc. -- can easily maximize their returns through companion pass. It's the only program that allows passengers to take a companion along for free. This is extremely valuable and can result in saving thousands each year. The only downside, lack of international partners and no first class."
Bottomline: there still are reasons to belong to frequent flier programs. There also are options beyond the big three. And if you know what you want from a program, it gets easy to drill down into which best serves your needs - and where you fly.
This article is commentary by an independent contributor. At the time of publication, the author held TK positions in the stocks mentioned.