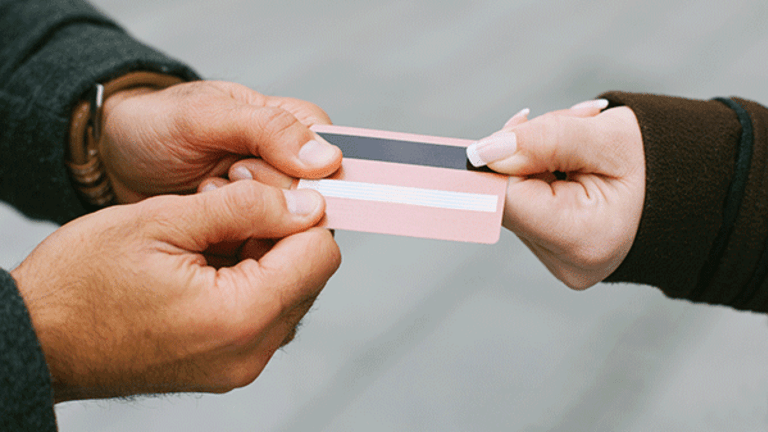 How to Hike Your Credit Card Limit
Handling good credit can be a fine art, but getting a credit card limit upgrade is a science - and here's why.
It's not easy getting a credit limit upgrade on that Visa or Capital One credit card - but that doesn't mean you should take a pass on requesting one.
The good news on credit card limit hike requests is that card providers are granting more of them (primarily due to the fact that the Great Recession continues to fade in the rear-view mirror).
According to data from CreditCards.com, 17% of card consumers requesting a credit limit upgrade were rejected in 2015 - that's down from 33% in 2014.
With credit card providers more likely to green-light a boost in your credit card limit, the trick is to be efficient in your request if you're going to restore - and even increase - your current credit card limits.
Here are a few ideas to get the job done:
What's your leverage?
When trying to negotiate your way back to a high limit or simply ask for an outright limit increase, you need to figure out where you have leverage, says Kristin McGrath, editor of CreditCardForum.com. "No bank is going to raise your limit just to be nice, McGrath says. "If you've been a model customer, your best bet is to call customer service and have a chat about why they don't want to lose your business," she says. When push comes to shove, credit card firms will likely play ball rather than lose your business, especially if you've been a timely payer.
Get creative with your cards
If you are a multi-card customer with your card bank provider and the bank cuts the limit on your favorite travel rewards card, ask your bank to move just a portion of your credit limit from a no-rewards card you never use to the travel card you want to use. "Explain that you'd like to use the travel card for plane tickets for an upcoming trip, but your lowered limit is going to make that difficult," advises McGrath. "The bank, which makes money on interchange fees whenever you use your card, will also want you to use that card for plane tickets. Everyone wins if they hike your limit."
Be patient - but proactive - if bad credit is the issue
If worsening credit health and late payments are an issue, you might not have much leverage, McGrath notes. "In that scenario, you need clean up your act, and wait for your score to go up and then request a limit upgrade," she says. "Explain that your credit has improved and you'd like to use your card for a large purchase but don't want to get close to maxing out, as that would drop your score again. Ask the bank if it's willing to help you do that with a higher limit."
Capitalize on promotional periods and protect your credit
When credit card providers hold promotional events, that means they want your business. Use that as leverage and ask for a credit card limit hike, says Evan Tarver, financial and investments analyst at FitSmallBusiness.com. "When you ask for a limit upgrade, that causes a hard pull on your credit report and can cause your credit score to drop between one-and-five points," explains Tarver. "But, if you call during a promotional period, such as when Southwest Airlines offers 50,000 points as a sign-up bonus, you can actually ask for a credit limit increase without a hard pull on your credit. This means that your credit score is unaffected, regardless of the outcome. And, since it's not a hard inquiry, credit card companies don't get your full credit report, and are more likely to increase your credit limit. "
Asking for too much of an increase is a red flag
Being greedy when requesting what credit limit raise you would like may cause you to be declined, notes Natasha Rachel Smith, personal finance expert at ToCashBack.com. "A good increase to aim for is between 10 and 25%," Smith explains. "For example, if you currently have a $1,000 limit, it's reasonable to consider an increase of around $250. Always keep in mind that the more you request, the more you'll seem desperate for money; and that can hurt your chances for approval."
Be patient and wait for an increase to occur naturally
If you're already an excellent customer, which means you pay your credit card balance off in full each month and on time, then you're already on the right path to be given a credit limit increase, says Smith. "By remaining in good standing, credit issuers will naturally review your accounts and you will receive limit increases periodically," she states. "This could be anything from one hundred dollars to a few thousand dollars. So, remain patient and organized; you'll soon see your credit card limit jump."
If you're turned down for a card limit upgrade, ask why. Your card provider will likely tell you why, and if it's a correctible issue, like an error on your credit account or fraudulent activity that wasn't your doing, let your provider know and reapply - chances are that will be enough to make the upgrade and get the limit boost you deserve as a good credit card consumer.