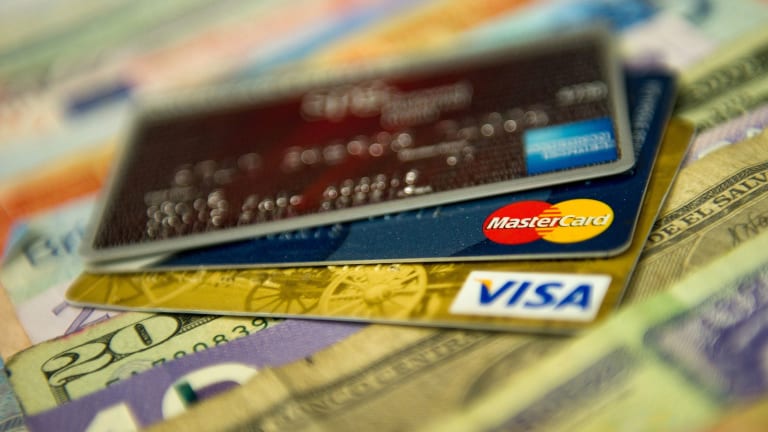 Five Ways to Maximize Your Credit Cards Reward Experience
Credit card rewards are a great way to cash in on "free money", but only if you know how to navigate all the nooks and cranny's.
Credit card reward spending is on the upswing, and in a sustainable, long-term way.
According to data from a 2017 study from Magnify Money, from 2009 (the year the U.S. economy began recovering from the Great Recession) through 2016, card-company spending on rewards programs doubled, reaching $22.6 billion.
"It's a really good time to be a credit card customer," says Jim Miller, senior director of the banking practice at J.D. Power.
"Overall card satisfaction is up across the board, and growing numbers of credit card companies and regional banks are coming to the market with new products that offer rich sign-up bonuses, increased cash-back rewards and new benefits."
With the odds, for once, stacked in a credit card consumer's favor, how can one best maximize the credit card experience? Credit card experts are weighing in with a few good ideas:
1. Diversify your rewards opportunities -- One strategy that any credit card guru will stress is the importance of diversifying your rewards portfolio, says Thomas Donaldson, senior credit specialist at CompareCards. "If you only have one rewards credit card and it's tied to a specific airline or hotel, you may be pigeon-holed to using only that one brand when you want to redeem," he states. "By building up points and miles on multiple credit cards that offer transferable rewards, you get a wide array of options to ensure you're able to get a rewards redemption that's best for you."
2. Partner up -- Many credit card rewards programs offer a number of different ways to redeem your points, and those options are worth a look.
"While many consumers take the 'cash' redemption by redeeming points for a statement credit, gift cards, or online purchases, you can get a much bigger bang for your buck by transferring your points to one of the associated travel partners," says Donaldson.
Rewards programs like Chase Ultimate Rewards, American Express Membership Rewards, and Citi ThankYou Points each have a list of frequent flyer programs and hotel loyalty programs that allow you to transfer your credit card point straight into your loyalty accounts, he notes. Doing so could double your card rewards, in many cases, Donaldson states.
3. Save more by shopping? -- Double your rewards with cash back shopping, says Andrea Woroch, a consumer money and savings expert. "Using your reward credit card along with a cash back shopping site like Swagbacks is a great way to double your rewards," she says.
4. Pay for others and pocket the rewards -- Whether you're planning a dinner out with friends, going to a concert or taking a group trip, offer to pay for as much as possible and request cash from friends and family, Woroch advises.
"From shared car rentals and hotel or home rentals to event tickets and restaurant bills, paying on your card for a big group is a great way to maximize rewards," she says. "You can request cash on the spot or ask for everyone to pay through a service like PayPal or Venmo." Just be disciplined about getting payment up front, she adds.
5. Be choosy with your card -- When shopping for a rewards credit card, select a card
with a flexible miles program so you can redeem with the largest variety of brands, says Natasha Rachel Smith, credit card expert at TopCashback.com.
"Keep an eye out for reward programs with no limits on point accumulation, extended expiration on rewards or an easy transfer process to travel partners," Smith advises. "Reward programs are a great added bonus, so take advantage of them by ensuring the rewards are easily earned and redeemed."
A word of caution, though. To make the most of card rewards, be disciplined.
"Only purchase what you can afford and pay off in full each month," says Woroch. "Often times, consumers become heavy-handed with their credit card when they know they are earning extra rewards, cash back or miles and this puts the person in a sticky financial situation," she says.
"Carrying a revolving balance on any credit card will result in interest fees and that's money wasted. This basically negates rewards, so be mindful when swiping."
More of What's Trending on TheStreet: