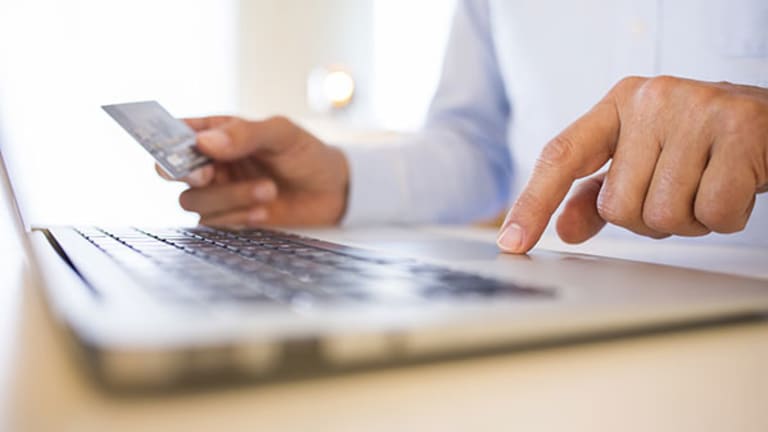 Credit Card Balance Transfer Offers Become More Generous
The typical credit card balance transfer offers are now more generous, but consumers need to act swiftly to take advantage of them, according to a new CreditCards.com analysis.
NEW YORK (MainStreet) — The typical credit card balance transfer offers are now more generous, but consumers need to act swiftly to take advantage of them, according to a new CreditCards.com analysis.
Additional credit card companies are now offering promotional rates for at least 12 months with some extending it to even 18 months. The CreditCards.com survey of 100 popular credit cards' offers to new customers found several good reasons to comparison shop and act soon. Consumers should also be aware that fees vary widely among the issuers and most cards give consumers only 90 days or less to take advantage of the lowest rates.
Compared to the same survey in 2014, more cards or 38 of them offer a balance transfer promotional rate for at least 12 months compared to 33 cards last year. The number of cards with an offer lasting 15 months or more is also up, from 10 last year to 17 now.
"Timing is everything when it comes to balance transfers," said Matt Schulz, CreditCards.com's senior industry analyst. "It's absolutely critical that you not wait to transfer your balance to your new card, but it's even more important that you pay that whole balance off before the introductory period ends."
Consumers need to take advantage of the lowest introductory rates now because if they wait to transfer the balance to a new card, they could miss out on the 0% deal altogether.
Even consumers who may not qualify for a 0% offer because their credit is not up to par should be able to lower their existing rate by a few percent, depending on the issuer, he said. You can call your issuer and use the offers you have received in the mail as leverage.
"You never quite know," Schulz said. "Banks tend to tinker with these rates quite a bit. You can probably find some sort of a deal because the market is so competitive."
Avoid making any late payments on the new card because the lower interest rate can be revoked by the issuer and consumers wind up in a tough situation again quickly, he said.
Consumers need to do their research on the fees for making a balance transfer. If you have a $5,000 credit card balance and you receive a 0% balance transfer offer with a 3% balance transfer fee and a 12-month 0% introductory APR, the total amount is $5,150.00. If you have the same balance and are paying an average or a 15% APR, the total amount is $5,415.48 or $265.48 more than the 0% balance transfer offer.
The survey also revealed that out of the 100 widely held cards that CreditCards.com examined, 85 allow balance transfers. Out of those cards, 44 are advertising limited-time balance transfer rate promotions with discounted interest rates. Nearly all of those 44 promotional offers include a 0% introductory purchase and balance transfer APRs for a set period of time, which are typically 12 to 15 months. An additional nine cards offer a 0% introductory rate on balance transfers but not purchases.
The typical balance transfer fee is 3%, although some charge a higher rate if consumers don't act quickly. CreditCards.com also found 10 no-fee balance transfer offers, but there's almost always a catch - just two offer discounted interest rates with one offering 0% and the other is 4.99%. The rest range of those offers range from 12.90% to 24.90%.
After the introductory period, the average balance transfer credit card charges an APR of 12.86%. The highest APR that CreditCards.com found was 26.99%, and the cardholder's credit score is a significant factor.
"Since the offers can vary so widely, it's critical to do your homework," Schulz said.
The survey results are available here.
Opening another credit card can affect and hurt your credit profile, said Kevin Gallegos, vice president of the Phoenix operations for Freedom Financial Network, a company which helps consumers resolve debt issues.
Paying off the balance transfer on time is critical or you wind up with even more debt.
"If you do transfer a balance and can't pay it off, you end up adding more debt to the new or old card and are just digging a bigger hole," he said. "Make a strong plan and commitment to pay off the debt in full before the promotional rate ends."
After transferring a balance, consumers should be aware of their options when they are deciding what to do with the original account, said Bruce McClary, spokesman for the National Foundation for Credit Counseling, the Washington, D.C. non-profit group.
Closing an inactive credit card account can have a negative impact on a credit score. On the other hand, an inactive account that remains open may be susceptible to additional fees or fraudulent use if unmonitored, he said.
Examine the user agreement for a glimpse of the terms of the credit card and how it will function after the promotional terms expire.
"This is especially important when you are planning to keep the card as a replacement for a primary account," McClary said. "If the long term picture includes high interest rates and costly fees, it is best to compare other offers for something more affordable."
Transferring a balance may not be a good option for consumers who are already experiencing problems balancing their current budget or are dealing with other unresolved debt issues.
"The temporary relief of lower interest rates and affordable minimum payments on one account can become a long-term nightmare if an unpaid balance remains after the promotional period expires," he said.
People having difficulty managing their credit card debt or mortgage should contact a financial counselor at an NFCC member agency for free advice at www.nfcc.org or by calling 800-388-2227.
--Written by Ellen Chang for MainStreet