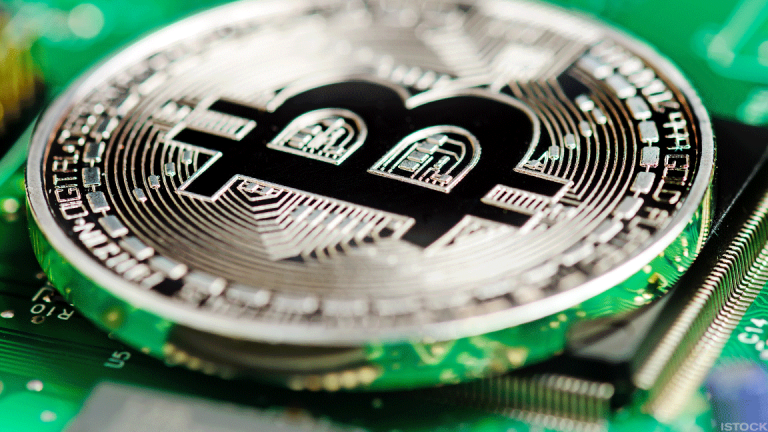 Bitcoin Goes Plastic: Are Crypto Debit Cards for Real?
Cryptocurrency debit cards are out from Visa, MasterCard and other providers, and are growing in number. Are crypto-friendly debit cards the real deal?
Some big financial industry names are getting into the cryptocurrency payment arena, using crypto-debit cards as a wedge into the blockchain payments market.
Altogether, there are over 30 blockchain-based debit cards out on the payments market, and many of them are offered through payment card heavyweights Visa and MasterCard. Take Coinbase, with its Shift crypto-card that was launched in 2015. Coinbase, with an estimated cryptocurrency platform valued at $1 billion, calls Shift "a Bitcoin debit card which seeks to provide an everyday solution for those looking to spend their Bitcoin."
Then there's Dash: the cryptocurrency offers several debit cards -- some of them operating so fast, a user could move currency into his or her Dash account at a store register waiting line and have the money available for purchase a minute later.
In a word, cryptocurrency debit cards act like traditional payment cards, enabling consumers to use account holdings and spend the currency wherever major cards are accepted.
"A crypto debit card should work just like any old debit card," explains Evan Tarver, an investments analyst at FitSmallBusiness.com in New York City. "It should look the same, too." 
"Since cryptocurrency is a form of digital currency, a crypto-debit card could simply link to your crypto bank account much like a traditional debit card," Tarver adds. "When you buy something online or use a point-of-service purchase, you simply use your debit card the regular way. The only difference is that you pay with your cryptocurrency rather than with actual cash."
The only real effort to use a crypto debit card is on the side of the merchants, he adds. "Businesses have to accept cryptocurrency in order for a customer to use a crypto debit card," Tarver says. "But if they do, you can use it just like a normal card."
Applying for crypto-debit cards is the same as applying for a bank debit card. For example, with Visa's BitPay Visa Debit Card, you simply provide the card provider with an application, including social security number, mailing address, and email address. Once approved, (and after paying a $10 fee) the recipient will get a BitPay Visa card in the mail within seven to ten days, with a PIN and simple instructions to activate the card.
With the number of crypto-debit cards rising, along with the number of cryptocurrency users skyrocketing (the cryptocurrency market cap is up 800% through the end of August, 2017, with Bitcoin accounting for half of the growth), the industry aim is to get consumers comfortable with cryptos as "real money."
To do that, the user experience must be as simple as possible, and so far, that appears to be the case, card users say.
"I've used the Coinbase card, the WageCan card, and the Wirex Bitcoin card personally," says Caleb Chen, editor in chief at Blockexplorer.com.
Chen says the cards work "similar to a limited Bitcoin exchange where the only fiat withdrawal option is swiping or using your card."
Usage is simple, he notes. "I just send Bitcoin to my Bitcoin debit card account, and when I want to spend it as either U.S. dollars or euros with the card, the Bitcoin is automatically deducted from my account at the current exchange rate," he explains.
Chen says the cards offer cryptocurrency users some much-needed payment options. "For example, Bitcoin users that want to spend their Bitcoin at places that don't accept bitcoin directly like to use crypt- cards," he says.
A big issue with any card user, especially one based on an unfamiliar currency to new users, is security. That will be a big issue for the crypto card industry going forward, industry experts say.
"People want the same security with crypto debit cards that they have at their bank," says Marouane Garçon, portfolio engineer and founder of Loch Loyal, a private blockchain investment firm. "If something is breached, they want to know that they'll be reimbursed."
Garçon says he owns a TenX debit card that "works wonders" for him, but due to the uncertainty surrounding security, Garçon only keeps a maximum of $3,000 on it at any given time. "That's especially so especially after Bitpay had a breach last year," he says. "I stopped using Bitpay after that."
That said, count Garçon in as one crypto debit card user who sees cryptos as here to stay.
"Good, secure crypto cards are definitely considered "real money," he says. "That's because you can exchange it for tangible goods and services just like traditional fiat."
"As we move towards a more cashless society - and we're already seeing that in China, Singapore, and reportedly Russia - mass adoption amongst financial consumers will take place," Garçon adds. "When massive countries are going cashless, you can only assume that western countries won't be far behind."
Are you investing in cryptocurrency? Don't miss TheStreet's coverage:
Why Bitcoin Cash Prices Are Likely to Dive Again
Bitcoin to Take Over Civilization