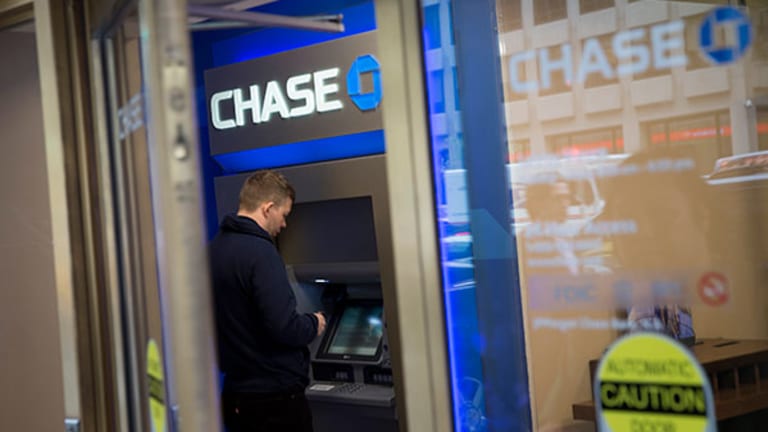 Banking Nuisance Fees Climb to All-Time High: Customers Get Bilked
Often the charge that triggers an overdraft fee is less than the fee itself.
NEW YORK (MainStreet) — It's getting more and more expensive to access your own money. Checking account maintenance fees, overdraft charges and ATM fees have surged to record highs, according to a survey of 10 of the largest banks in 25 of the top U.S. metros conducted by Bankrate.
Save Cash on Payments! Compare Low-Interest Credit Cards Now
At the top of the list are ATM fees, with surcharges for non-customer use bringing the biggest penalties – up 6.5% to $2.77, the tenth year in a row such fees have risen. And there's usually two layers of fees for using another bank's ATM: the fee the other bank charges for the convenience, and the fee your bank spanks you with for your disloyalty. That charge is up to $1.58, bringing the total damage for using another bank's ATM to an average of $4.35, up 5% from last year. It's a favored fee for financial institutions, because most of the damage is being done to customers of other banks.
View Today's Highest Savings Account Rates
"The ATM fees go up at such a rapid clip, because it's really low-hanging fruit as far as fee income is concerned," says Greg McBride, Bankrate's chief financial analyst. Ironically, he says banks believe that punishing non-customers with high fees may build their business.
"If a non-customer is always using a bank's ATM and getting dinged with the fee, they may just throw in the towel and become a customer of the bank," McBride says.
But it's a fee most consumers can avoid.
"Routinely incurring ATM fees is a sloppy financial habit, but it's one that can be fixed," McBride adds. "You can plug the hole in the bucket just by limiting withdrawals to your own bank's ATMs."
Another tip: use a debit card at a retailer that allows cash withdrawals with a purchase.
Bankrate's survey also found overdraft charges continuing to escalate, rising nearly 2% to an average of $32.74.
The Consumer Financial Protection Bureau recently determined that overdraft fees on debit cards are often higher than the amount of the overdraft itself. The CFPB found that the median charge that triggered an overdraft fee was $24 – while the fee averaged $34.
Another potential banking fee trap: interest-paying checking accounts. Considering the paltry earnings of such accounts -- averaging a historic low of 0.4% -- they don't seem to be worth the effort, especially considering rising deposit requirements and fees.
The Bankrate survey reports that minimum required balances for interest-bearing checking accounts rose 7% to an average of $6,211. Monthly fees on such accounts went up as well.
Compare Today's Low Refinance Rates
"Interest accounts are not worth the hassle," McBride says. "The fees are higher, the balance required is higher. If you've got to strand a large amount of money in [low-yield account] just to avoid a fee, it's time to make a change."
But there is good news. McBride says the days of steadily mounting fees may be nearly over. Government regulation and a more competitive banking market may be signaling the end to rising nuisance charges.
"The sharp decline in free checking and the run-up in fees as the result of regulatory changes has run its course," he claims.
--Written by Hal M. Bundrick for MainStreet