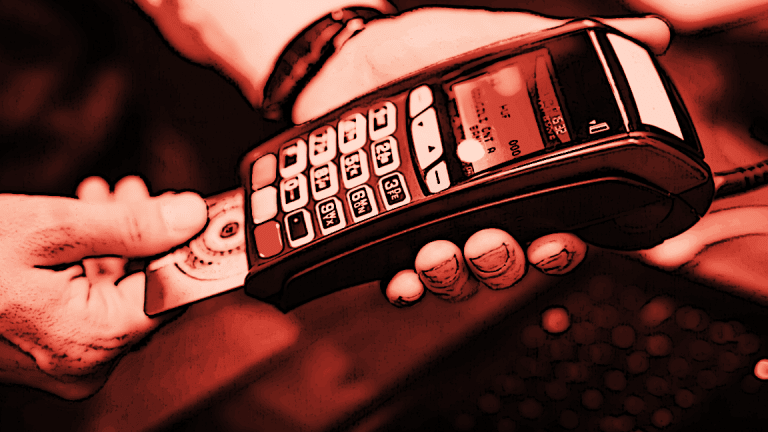 Bank Card Defaults Surge in December
The bank card default rate hasn't increased this rapidly over the span of a month since May.
As the Federal Reserve prepares to increase interest rates more aggressively in 2018, there's one group that might draw some concern from Wall Street: the men and women on Main Street.
According to a report from S&P Dow Jones Indices and Experian, the December 2017 composite rate of consumer credit defaults rose two basis points to 0.91% from the previous month. The bank card default rate rose 16 basis points to 3.44% in its largest monthly increase since May 2017.
"The default rate on bank cards has been rising consistently since December 2015," said David Blitzer, managing director at S&P, in the Jan. 16 note.
"Continued low unemployment and low inflation, rising home prices and stock market gains combined with gains in consumer confidence to support strong gains in retails sales in the last four months of 2017," Blitzer said. "However, the same expansion in consumer spending is now appearing in the bank card default data."
Additionally, the first mortgage default rate increased two basis points to 0.68% in December. But the rate has remained within a 20-basis point range for nearly two years, analysts noted.
All five major cities considered in the research report -- New York, Chicago, Dallas, Miami and Los Angeles -- saw their composite default rates rise for the month. Chicago's gain was the most dramatic, up five basis points to 1.15% to mark the third-straight month the city has led the default rate rankings.
The auto loan default rate fell one basis point to 1.1%, which was its first monthly decline since June 2017, analysts found.
More of What's Trending on TheStreet: