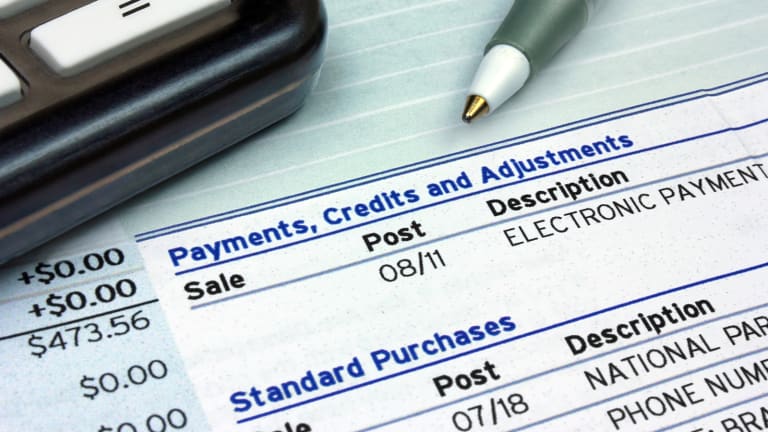 Unable to raise money during the financial crisis in 2007 to fund his burgeoning startup, Mark Phillip, then 26, chose to bootstrap his new company with three credit cards.
A little over a year later, he had maxed them out and did not make a dent in paying down the $50,000 balance until 2011 when he acquired his first customer for Are You Watching This?!, an Austin, Texas-based real-time sports analytics company.
Until he launched the company, which provides data on when U.S., European and Australian major league sports and college sports games that are being televised, Phillip never carried a balance.
The experience was "terrifying," although he started off cautiously by using a zero percent credit card and believed he could pay off the balance quickly. When that spiraled out of control in 2008, Phillip, a former app developer at an advertising agency, found that his credit score tumbled drastically.
Phillip's journey is not unusual -- many entrepreneurs have faced grim futures unless they bootstrapped their startups with savings. After burning through their savings, some founders turn to credit cards to gain traction or seek customers. One of the most famous startup founders, Brian Chesky of Airbnb, wound up accruing $25,000 in credit card debt while his co-founder Joe Gebbia owed tens of thousands of dollars.
Building your business empire on credit cards is commonplace among founders, but a strategy that few lending and financial experts recommend unless there is a solid game plan to limit the debt accumulation to merely a few months and avoid winding up like the Airbnb founders who wound up storing their credit cards in baseball card binders, Chesky told CNBC in June 2017.
Phillip was persistent like the now wealthy Airbnb founders. During full-time stints of developing apps, he worked diligently on his startup and by 2013, he landed his largest customer, Telstra, an Australian telecommunications company, which allowed him to make a final credit card payment. This lead the self-funded startup to profitability the same year and in 2017, he was granted a patent for his company's technology.
"It was the only option I had, but I didn't want to do it," he said of the debt accumulation. "I had already wiped out $50,000 from my 401(k) and back then I often thought of shutting things down since I was spending all the money I had to pay for data and barely scraping by. But, I love where I am at now."
Since there are more failures than success stories when it comes to new businesses, utilizing credit cards should be a last resort only if no other funding is available, said Jeff Golding, chief growth officer at IRH Capital, a Northbrook, Ill.-based financing company for small businesses.
Unlike a line of credit that can be refinanced into a five-year term loan with affordable monthly payments, paying off thousands of dollars in credit card debt can be insurmountable with high interest rates.
"You can't put a dent into it," he said. "It's a risky proposition and tends to get you further and further in the hole. Bank loans usually set businesses up for longer-term success."
Entrepreneurs who have short-term cash flow needs and need the capital to generate revenue could opt to use credit cards sparingly, Golding said.
"If you need $10,000 to buy inventory that you can sell for $15,000, then borrowing the money and paying interest makes sense," he said.
Business owners who have a clear idea of how they will pay off their debt should take the risk by borrowing from their credit cards, said Bradley Zall, president of Accurate Chemical, a Tempe, Ariz.-based detergent company serving the hospitality industry.
"Take the leap even if it hurts," he said. "You have to be able to stomach the high interest rates that credit card companies charge and have a plan to get traditional long-term financing."
Interest rates can range from 13% to 21%, depending on whether it is a personal or company card. Business owners should instead seek crowdsourcing or other types of funding with no interest-rate or repayment strings attached, said Bruce McClary, spokesperson for the National Foundation for Credit Counseling, a Washington, D.C-based non-profit organization which offers free or low cost debt counseling for consumers and business owners.
"The deeper in debt you go, it cuts into your profit margin later on and can take years to pay it off," he said.
Maxing out a credit card can hurt an entrepreneur's chances of getting approved for a bank loan in the future, said C.J. Brott, founder of Capital Ideas, a registered investment advisor in Dallas.
"It can hurt your credit score and history and put you out of business," he said. "The risk is too huge."
More of What's Trending on TheStreet: