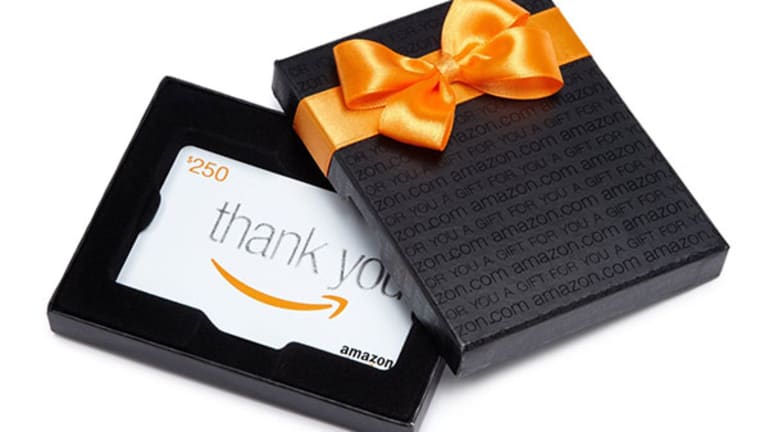 Average American Stuck With Around $100 in Unused Gift Cards
Gift cards too often turn out to be gift not for the recipient, but for the business whose name is advertised on the card.
NEW YORK (MainStreet) — Gift cards too often turn out to be gift not for the recipient, but for the business whose name is advertised on the card.
CardCash says 77 million Americans gave a gift card in the past year, with total gift card sales rising to $140 billion by 2016 (from $125 billion this year). Unfortunately, 23 million gift card recipients who got cards last year haven't used them and may never use them, a potential "loss value" of $1 billion. Thirty-two percent of that number say they won't use their cards because "they forgot about them." The average American has around $100 in unused gift cards, the company says.
Imagine walking into Target or Best Buy and leaving a $50 bill at the counter, then walking away empty-handed. That's what you're doing when you don't use a gift card.
Still, the balance between what card distributors can do to limit gift card use and what consumers can do has leveled off slightly in recent years, because the government stepped in around 2010 to stop card providers from slapping quick expiration dates on gift cards and otherwise limiting their use. Thanks to the new rules:
Money on a gift card cannot expire for at least five years from the date the card was bought, or from the last date any additional money was loaded onto the card. If the expiration date listed on the card is earlier than these dates, the money can be transferred to a replacement card at no cost.
Inactivity fees can be charged only after a card hasn't been used for at least one year, and you can be charged only once per month.
The expiration date of a card must be clearly disclosed on the card, and fees must be clearly disclosed on the card or its packaging.
To get the most out of your gift card, make sure you check out the card's terms and conditions, which spell out expiration dates or fees for using (and not using) the card. If your card provider does terminate the card or slams you with a fee for extending the card's "active" status, contact the company right away. The FTC says there's a good chance the provider will waive the fees and extend the expiration date – primarily because they want you as a future customer.
Also, when you get a gift card, ask the friend or relative who gave you the card for a gift receipt, which includes the card's terms and conditions and its identification number. Keep it safe — you might need it if you lose a card or let it expire, since many card providers will issue a new card to replace a lost one. (It'll cost a small fee, and you'll need the card number.)
Of course, the best solution is to use the card as soon as you possibly can, before you may lose it or allow it to expire. That ensures you'll get full value from your gift and that you — and not the provider or retailer — benefit financially from the deal.
— By Brian O'Connell for MainStreet