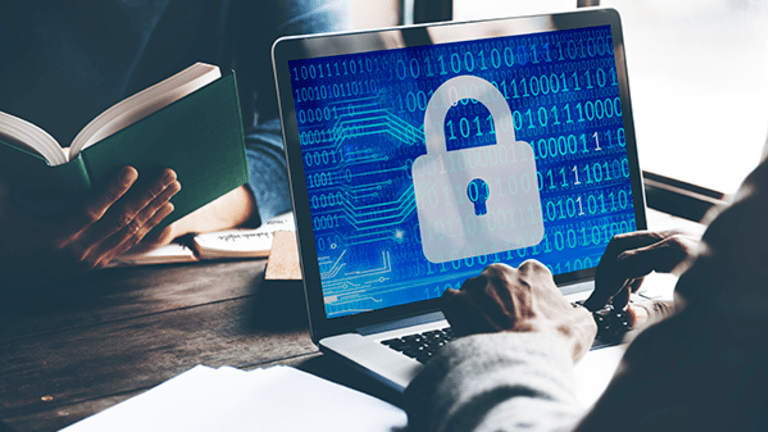 Cybersecurity will remain a priority under the new Donald Trump administration although comments about mass surveillance and internet privacy during his campaign remain troubling among information security experts.
The reason that dramatic changes will not occur under the new administration is because fundamental vulnerabilities remain in both the public and private sectors, said Joram Borenstein, a vice president of marketing of NICE Actimize, a New York-based financial crimes software solutions provider.
"As a nation, we still have a long way to go in adjusting to this new warfare and until we do so, any administration is likely to support cyber defense at a minimum," he said.
During his campaign, Trump said "improving cybersecurity will be an immediate and top priority" for his administration, but has provided scant details since the election. The hardware and software products offered to both consumers and major industries will not prioritize security, increasing vulnerabilities to additional hacking, said Guillermo Christensen, an associate at Baker Botts, a Houston-based law firm and a former CIA intelligence officer and U.S. diplomat.
"Without a doubt, cybersecurity attacks will intrude on the Trump Administration's national security agenda in more critical ways than has been the case to date," he said. "The private sector, which effectively runs most of the cyber infrastructure, will continue to bear the brunt of the costs and complications from these attacks and threats."
The risks include ensuring the security of critical infrastructure such as electric grids, energy infrastructure and communications networks, Christensen said. The open economy in the U.S. increases the potential for more companies and people to be exposed to attacks.
The experts Trump appoints will define his stance on addressing cybersecurity. Choosing a coalition of experts from both the public and private sectors is the only solution "if they stand any chance of working," said Tony Gauda, CEO of ThinAir, a Palo Alto, Calif.-based data security startup.
"Besides what can be gleaned from a few off-handed remarks made on the campaign trail and a single page on his website, we don't know anything about President-elect Trump's strategy for cybersecurity," he said. "The current cyber intelligence sharing framework has lacked serious buy-in from the private sector since passing into law in 2015."
The number of incidents involving politically motivated cyber warfare will escalate next year, said Gonen Fink, CEO of LightCyber, a Palo Alto, Calif.-based provider of Behavioral Attack Detection solutions.
"We expect to see an increase in the both the number and magnitude of network attacks leading to theft and damage of an enterprise's assets," he said.
The multitude and types of attacks in 2016, including large scale hacks such as Yahoo's breach of 500 million users and the network attack of the Central American law firm Cossack Fonesca and the resulting "Panama Papers" will reveal what challenges the cyber security industry faces.
"The magnitude is almost too difficult to comprehend, but there are other more troubling milestones of cybercrime during the year and each of these point to what is likely to happen in the future," Fink said.
"While the outcome may be a justified vindication of illegal and unethical activity, it demonstrates what could be at stake for law firms, corporations, government organizations and more," he said. "It calls into question whether secrets can stay secret anymore."
Hackers are no longer complacent targeting consumers for their credit card and personal information and are seeking proprietary sales, finance or acquisition plans from companies as well as hunting for national intelligence strategies.
"High tech and pharmaceutical firms are especially fearful of cyber espionage that could result in the theft of intellectual property," Fink said. "Often these kind of threats may not be discovered for years and rarely are these sort of disasters reported."
Fraudsters are unlikely to reduce their level of attacks because they have a high rate of being successful and the risk is low since few, if any, hackers are ever caught, he said. Less than 1% of enterprises are able to detect network intruders on their network.
"Almost no one gets caught and enterprises and organizations lack the ability to find an active attack on their network, whether it is a malicious insider or a targeted external party," Fink said.
The data breaches, stolen information and ransomware will continue to rise despite efforts to repel them because data is a commodity which generates large amounts of money, especially certain types and quantities, said Nathan Wenzler, principal security architect at AsTech Consulting, a San Francisco-based security consulting company.
"It has gotten harder and harder for attackers to find holes in the defenses of most companies and they continue to pivot and find new exploits and points of entry in which to accomplish their goals," he said. "But why do they keep at it? Simply put, you just have to follow the money."
A few million records containing valid personal information can be worth hundreds of thousands of dollars to the right buyers, said Wenzler.
"Intellectual property is also very valuable and can be turned into large profits as well," he said. "Whether that's due to a competing company stealing information about their competitor's prototype product or a nation-state obtaining secret military engineering specifications, there are many, many ways in which attackers can turn a profit by breaching organizations all over the world."
While attacks on healthcare are likely to "fall out of favor," the new focus will be on distributed data collection capabilities, said Chris Roberts, chief security architect at Acalvio, a Santa Clara, Calif.-based provider of advanced threat detection and defense solutions.
"The IoT is going to be a huge playground for information security professionals on both sides of the fence," he said. "We have seen the start of it and there's a lot more to come because there are so many attack vectors, so much bad code and so many interconnect issues mean it's likely to become a major stomping ground for all things good and evil."
While much of the heavy lifting was started by President Obama, who chose cybersecurity as one of his top ten priorities, the next administration needs more research funding to develop solutions to larger problems, said Jason Hong, an associate professor at Carnegie Mellon University in Pittsburgh. One of the issues that needs more research is foreign countries interfering with elections.
"It's unclear how much happened this year, but it's only going to get worse," he said. "Similarly, there are a lot of concerns that foreign countries are using our very own social media to foment uncertainty and unrest. We need better ways of seeing if that's really happening and developing countermeasures that also respect first amendment rights to free speech."
More money needs to be allocated for education because currently only about half of developers have degrees in computer science.
"Even then, only three of the top 50 computer science programs require students to take any computer security courses," Hong said. "We could expand cybersecurity to students in psychology for social engineering, visual design for warnings and so on. There's also just educating the public at large."