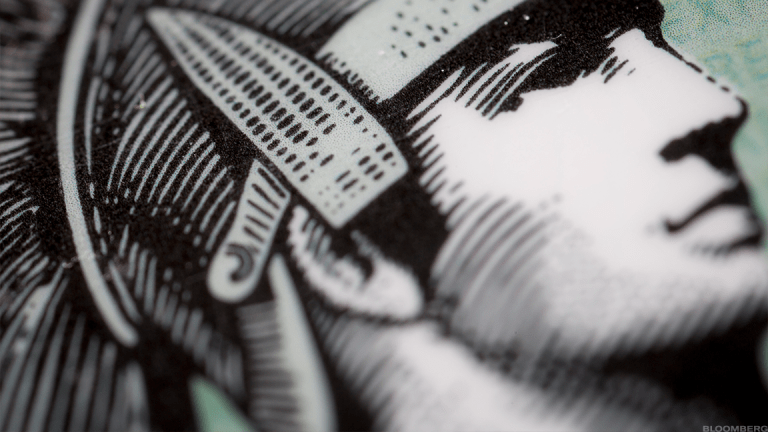 American Express Touches All-Time High During 5 Straight Sessions of Gains
American Express rose 1.4% at its peak Wednesday.
People are swiping, and that is good news for American Express Co. (AXP) - Get Report . 
The credit card company enjoyed a fifth straight day of gains, at one point rising as much as 1.4% during Wednesday's session as reaching a new all-time high of $106.26. American Express closed Wednesday's session up 0.97% to $105.83. 
Strong numbers from large retailers like Walmart (WMT) - Get Report and Target (TGT) - Get Report may be providing a tailwind for the stock as consumers exercised their purchasing power in the second quarter. 
On Wednesday, Target reported that same-store sales jumped 6.5% on the way to a blowout quarter where consumer traffic grew by 6.4% - the strongest growth in traffic since Target began reporting the metric in 2008.
Earlier this week, Walmart reported a 4.5% increase in second-quarter same-store sales on the way to revenue of $128 billion. The retailer also raised its full-year earnings guidance to between $4.90 and $5.05 per share from its previous view between $4.75 and $5 per share. 
Strong retail numbers means that people are spending money, and if they are using AmEx cards, that is good for the company and its investors.