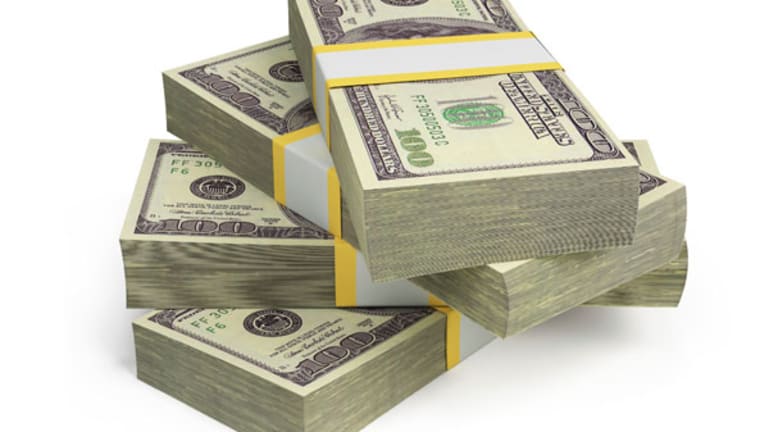 Credit Cards Still Survival Strategy for Americans
An improving US economy hasn't changed the sobering fact that for many consumers, credit cards are still a means of financial survival.
NEW YORK (
) -- Credit card debt and delinquency rates may be declining, but research finds that a significant number of households continue to use credit cards to pay for basic living expenses.
Forty percent of households that have carried credit card debt for at leastthree months have used their cards to pay standard expenses such as rent ormortgage, insurance, utilities, and grocery bills because they did not haveenough money in their checking or savings account, according to
Demos'
2012 National Survey on Credit Card Debt of Low-and Middle-Income Households.
Unemployment and medical bills, rather than splurges and excessive spending,were the leading contributors to credit card debt. The study showed that 86%of households that incurred expenses due to unemployment in the pastyear took on credit card debt as a result. Almost half of the households in thestudy carried debt from medical expenses on their credit cards. In fact, theaverage amount of medical debt on their credit card was $1,678.
The survey, conducted in February and March, studied a nationwide sample of997 low- and middle-income American households that have carried credit carddebt for at least three months. Demos has conducted similar surveys in both2005 and 2008.
The average credit card debt from these respondents was $7,145 in 2012,down 27% from $9,887 in the 2008 survey. The study said that halfof the affected households cut spending because credit is tighter since thefinancial crisis. Credit tightened for 39% of households, and creditlimits were reduced, cards were canceled, or credit applications were denied.
The study showed some very positive changes since the implementation of theCARD Act.
Households are paying down their debt faster thanks to the new informationon credit card statements that shows how long it will take to pay down theirbalance by simply making the minimum monthly payment. Research showedpeople with high amounts of debt -- between $5,000 and $10,000 -- were evenmore likely to be making larger payments than they were before the law wentinto effect.
In addition, late fee payments are dropping. In the 2008 survey, half ofhouseholds reported late fees compared to just 28% in 2012. Penaltyrate increases with late payments also dropped. Approximately 24% fewer householdsreported a spike in interest rates as a result of a late payment.
Bill Hardekopf is CEO of LowCards.com, which compares and rates more than 1,000 credit cards. He is the co-author of "The Credit Card Guidebook."
Follow
TheStreet
on
and become a fan on