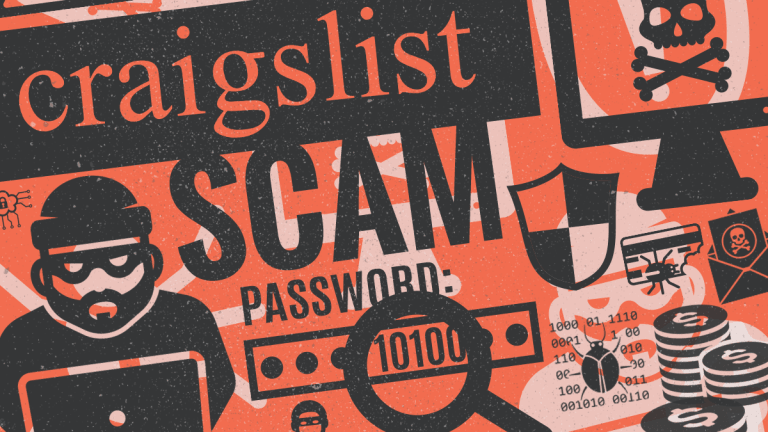 Top 7 Craigslist Scams
Getting scammed on the internet is unfortunately becoming commonplace -- and your ads on Craigslist are no exception. So, how do you avoid getting scammed on Craigslist?
With the advent of the internet, the world has been blessed with a myriad of easy ways to buy and sell products or services online -- from eBay (EBAY) - Get eBay Inc. Report to Amazon (AMZN) - Get Amazon.com Inc. Report . But long-time staple of the collective virtual garage sale and ad space -- Craigslist -- perhaps stands alone as a different kind of animal. The online advertisement site, for everything from selling apartments to resumes, has gained popularity among locals looking for a variety of services or products. But with every new internet invention to make lives easier comes the inevitable opportunity to make them millions of times worse -- hence, the Craigslist scam. And for those seeking to take advantage of the public platform, there are a lot of ways to get creative. 
But, what are some of the most common Craigslist scams, and how can you avoid them? 
What is a Craigslist Scam?
Given the nature of the site, Craigslist scams can sometimes be hard to spot. Whether they are scams involving fraudulent money services, fake products, or sketchy meet ups, criminals have certainly become crafty in figuring out how to best scam users out of their money -- or worse.
And while Craigslist scams may not always look obvious, there are a few key scams that have been used frequently -- and can often be spotted by being extra cautious or by examining the situation. 
1. Fake or Cancelled Tickets
Ticket scams are among the more common scams on Craigslist -- and elsewhere. While scalpers in general can cost you quite a bit of extra cash by buying tickets cheap and selling them at a steep markup, you could lose completely if you're scammed into buying fake or cancelled tickets.
Some scammers have been able to make fake tickets that look real to a lot of big events like concerts or sports games. According to WiseBread.com, some scammers have even replicated holograms and watermarks on tickets for concerts or events -- and even for airplane tickets. Scammers on Craigslist will often list tickets that are either fake or already cancelled -- making you pay through the nose for a disappointment. 
To avoid the headache, only go through reputable sites like Ticketmaster  (LYV) - Get Live Nation Entertainment Inc. Report or the actual venue -- and for airplane tickets, never use Craigslist to avoid getting scammed. 
2. Non-Local Ads
In general, whenever an ad is not local (meaning the person posting the ad isn't in your area), it's generally not a good idea to pursue it. Why? Because posters of non-local ads generally won't be able to meet up with you and will often require transferring money through some online platform (which scammers can use to their advantage).
Some ads may be from on-duty soldiers in Iraq or other distant places that necessitate online transactions that could be fraught with scams. And Craigslist also claims that the service is meant for local transactions in most cases -- so beware of the non-local advertisement. 
While there are certainly some precautions that should be taken when actually meeting and conducting a transaction in person (such as meeting in a public place or bringing a friend with you), some people that are unable to meet in person (or refuse to) could be scammers on the site. 
3. Fake Craigslist Site
Perhaps surprisingly, a lot of people get scammed by using fake Craigslist sites to begin with. 
In the past, scammers have used fake Craigslist sites with very similar domain names in hopes of snagging internet searches from the real Craigslist site and convincing users to trust the fake ones. Some of these sites look very realistic and could cost you a lot of money. So keep in mind, if any Craigslist site does not have the address http://www.craigslist.org, it's fake. 
4. Scam Email from PayPal
Some scammers may use PayPal (or rather, the promise of PayPal) to send or receive money on Craigslist. 
PayPal warns people to be wary of ads that want to use the site for transactions, as many of them may never follow through -- or, even worse, they send you a fake PayPal email confirmation of a payment. The site cautions Craigslist users that such fraudulent PayPal emails could have characteristics that include not addressing you by your full name or that money is being held until you perform some action (like sending money through another wire service or using links to tracking orders). 
5. Fake Money Orders or Checks
Whenever a buyer or seller tries to pay you with a money order or wire transfer -- take that as a big, waving red flag. 
Scammers over the years have developed pretty sophisticated-looking fake packing slips or even money orders claiming to be from trusted institutions like Western Union. Often, these scams are part of a Nigerian 419 scam, and could entice you to send the buyer your goods before the fake check or money order clears.
To avoid getting duped, don't accept money orders on Craigslist -- and, if you must use a check, ensure that it clears before sending what was bought. 
6. Fake Escrow Service Site
While escrow services -- a service provided by companies that hold onto money for two parties in a transaction until it is complete -- can give you a lot of peace of mind when handling lots of cash, they can also be a devious way for scammers to steal your money.
Scammers set up fake escrow service sites and get you to deposit money -- only, obviously, you never get what you bought and you lose the money.
To avoid getting robbed through a fake escrow service, make sure to only use reputable escrow services and suggest picking them yourself when doing transactions. 
7. Fake Craigslist Purchase Protection
Even though getting an email or invoice from Craigslist may seem legit, it isn't -- scammers have been known to use a fake "Craigslist Purchase Protection" plan to scam users.
Since Craigslist doesn't back any transaction (and certainly doesn't have a purchase protection plan), avoid any email or text that claims to verify or protect your recent purchase (and any documents that come with it).
To ensure you are scam-free, handle your transactions yourself and be very careful to avoid any suspicious emails claiming any verification or protection from Craigslist itself. 
How to Avoid Craigslist Scams
While some of the most common scams may seem obvious, they are not always as clear. And it seems that everyone -- from investors and travelers to people who own bitcoin -- are having issues with scammers. 
So, according to Craigslist's official website, some of the ways you can avoid being scammed include not paying people you haven't met in person, never giving out financial information like bank account numbers, dealing mostly with locals in your area to avoid shipping scams and never using Western Union to send money. 
While there are many other ways you can avoid getting scammed, ensure you always read every listing carefully and do not give out important information that could be used to scam or steal from you. And while Craigslist can be a great service, it is best utilized as a local resource.