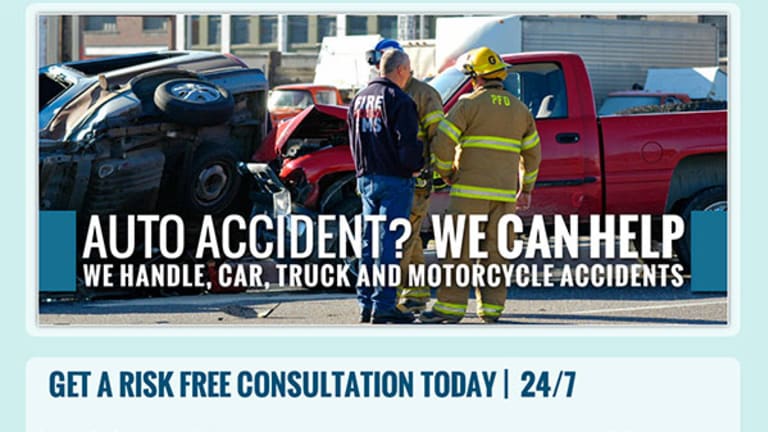 Crackdown on Misleading Ads Shows Our Gullibility: "Your Results May Vary"
FTC warns advertisers to make disclosures "clear and conspicuous."
NEW YORK (MainStreet) — We should know better than to take too much stock in advertising promises. Television ads with the knife that cuts through aluminum and then perfectly thin-slices a tomato. The skillet that refuses to let food stick: not a fried egg -- or a fried piece of chewing gum. The weird running shoes that look like foot gloves, promising to strengthen muscles and prevent injuries.
Save Cash on Payments! Compare Low-Interest Credit Cards Now
How gullible are we? Pretty darn gullible. We bought into Snapchat's disappearing photo app. We think we can lose weight, live longer and dodge heart disease by drinking juice or popping a pill. Hey, if it sold 20 million bottles, it has to work, right? It's not just niche-players who are trying to pull a fast one on us. In fact, the Federal Trade Commission, after reviewing scores of national TV and print advertising campaigns, has issued letters to more than 60 companies – including 20 of the 100 largest advertisers in the country – warning them that they failed to make adequate disclosures in their ads.
It all has to do with that fine print rapidly scrolling past at the bottom of the screen or obscured by graphics in print. The FTC says the disclaimers should be "clear and conspicuous."
"Consumers depend on information in advertising to make their buying decisions – whether it's computers or cleaning products, televisions or tools, hotel rooms or hair care," said Jessica Rich, director of the FTC's Bureau of Consumer Protection. "Through efforts like these, the Federal Trade Commission ensures that consumers can have confidence that the ads they see are not hiding important information."
The FTC says disclosures for television ads should be on the screen "long enough to be noticed, read, and understood, and other elements in the ads should not obscure or distract from the disclosures."
Misleading pricing or not entirely explained automatic billing plans are among the culprits. The FTC says other ads claimed a product capability or suggested that an accessory was included, without disclosing the need to make an additional purchase.
In some spots, the FTC says an advertiser claimed that a product was unique or superior without properly defining the basis of such claims. And of course, promotional offers that include the offer of "risk-free" or "worry free" trial periods are always suspicious.
The weight-loss category is frequently on the FTC target list of misleading ads. Many offers showing "client" testimonials don't clearly state that "your results may vary." Some ads didn't "adequately disclose issues related to the safety or legality of a product or service," according to the FTC. The consumer agency didn't name the advertisers receiving the warnings, but you can bet a few of the most annoying examples we are all familiar with had to be on the list.
Last year, a study conducted by researchers at the Dartmouth Institute for Health Policy and Clinical Practice found that more than half (55%) of the pharmaceutical ads and 61% of over-the-counter drug ads on major television networks were "misleading or factually false or unsubstantiated."
Unfortunately, political campaigns aren't bothered with such technicalities.
--Written by Hal M. Bundrick for MainStreet