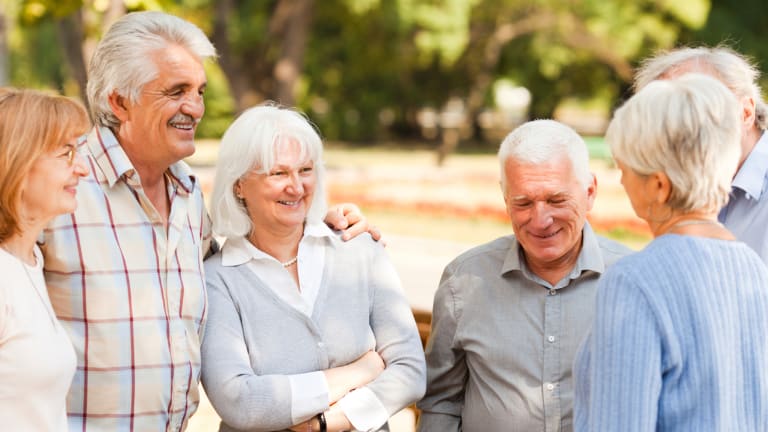 Continue Working or Retire Now? You May Have Another Choice
Phased retirement benefits allow you to slide, rather than jump, into retirement. Here's how the plans work.
NEW YORK (TheStreet) -- Flexible work -- or perhaps it should be known as flexible retirement -- is a movement that's slowly growing in the government and private work sectors. It's called "phased retirement."
Christopher Williamson is 28 and admits he doesn't relish the finality of "the last day of work."
"The thought of [that day] being the last day of work for the rest of my life is just kind of scary," he told TheStreet.
Some people can't wait for that day, while others wrestle with the uncertainty. The concept of a work transition to retirement appeals to Williamson, even at his early career stage. He's a plan specialist for Retirement Management Services in Louisville, Ky., and believes phased retirement is a win-win solution for employers and employees.
"How can the full-time worker still reap the benefits of being full-time but not still be [working a] 40-hour week?" he asks. "As an employer, or plan sponsor, what could I do to both bring up the idea of a phased retirement but also to make it a truly feasible idea for essentially my most loyal workers?"
The concept is to move from a full-time status to something like a 30-hour week where an employee can still receive health benefits as well as retirement plan benefits -- without the leap off a cliff into full retirement. For employers, it may be a matter of finding a way to retain the experience, knowledge and mentorship of older workers while providing an appealing benefit to employees.
The employer can consider any number of months, days or hours worked to trigger health and other employment benefits. In-service retirement plan distributions can also be structured to a wide range of criteria. There can be a blanket policy for all workers or plans customized to individual workers.
It really is a new frontier in employee benefits; the potential has barely been tapped.
A 2014 Employee Benefits survey by the Society for Human Resource Management found only 11% of organizations sponsor some type of phased retirement; 4% offer a formal phased retirement program and 9% offer an informal program.
In fact, the private sector is trailing the federal government in adopting the initiative. Congress passed phased retirement legislation in 2012, and the Office of Personnel Management announced the program last August, saying applications would be available for processing in November 2014. It's been three years since the law was passed, and so far, not one application has been processed.
The program has been the subject of great anticipation by federal employees. And the benefit sounds appealing. Government workers will be able to work 20 hours a week, earning half their salary while receiving the balance of their normal income from their retirement benefits. But they'll also continue to earn additional service credits toward their ultimate retirement annuity value, though at a lower rate. The employee is required to spend 20% of his time mentoring other employees.
Tammy Flanagan, senior benefits director for the National Institute of Transition Planning, told Federal News Radio last week that phased retirement has moved from the Office of Personnel Management into each government agency's hands.
She couldn't guess as to when agencies will begin to actually process applications. "I don't know if it's going to happen next month or if it's still going to be another year away," she said. "It depends on how long it takes for the agencies to fine-tune that guidance."
But Flanagan was quick to measure the impact of the phased retirement program: "This is the biggest change in retirement since 1920."