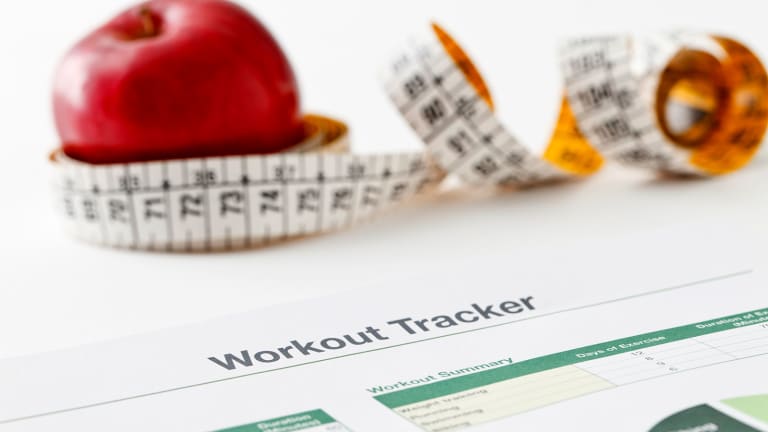 Consumers Should Demand Quality From Employer Financial Wellness Plans
Financial wellness programs can be a big help to stressed-out workers -- but only if they're executed right.
Financial stress is an all-too-real malady afflicting U.S. adults.
Recent data from Bankrate shows financial stress impacts 45% of all employees, and it distracts one out of every five workers. Fueling some of that distress is a lack of savings -- 63% of Americans don't have emergency savings for serious situations, like an unexpected car repair or a deductible payment for a serious health issue.
U.S. companies are aware of employee financial stress, and many, to their credit, have taken strong steps to do something about the problem.
In a 2014 survey of 400 companies, Aon Hewitt reported three out of four are "somewhat or very likely" to expand employee benefits designed to promote financial well-being. Another 25% are likely to assist employees in "developing the skills needed to budget and manage their money."
In a separate report from the U.S. Consumer Financial Protection Bureau, employer-sponsored financial wellness programs "are not something employers are promoting just because they want to be good corporate citizens, though many do." The CFPM states that "large and small employers are beginning to think about financial wellness programs at work, because it makes business sense to do so. In an economy where so many employees are stressed about money, providing talented workers with tools to address that stress can be a competitive edge."
The CFPB says U.S. companies do well in some financial wellness program areas, especially on money management educational skills and the importance of saving for retirement. But in other areas, like managing short-term credit, companies have a ways to go before they're really helping workers alleviate financial stress.
If you're a career professional and have either been offered access to, or are already using a financial wellness program at work, what can you do, specifically, to maximize the experience? That's a question TheStreet asked financial and employee benefit professionals, who offer multiple services and components staffers should be demanding with their financial wellness programs.
Here's what they advise:
Make a list - Dan Iannicola, a former Treasury Deputy Assistant Secretary for Financial Literacy and founder of The Financial Literacy Group, located in Washington, D.C., advises bringing a checklist to the table before, or just as you're offered a financial wellness program at work:
According to Iannicola, a strong workplace financial wellness program should:
· Be offered by a certified provider.
· Be offered when people are on the clock (and people are truly encouraged to attend) versus a lunchtime seminar.
· Be sales free; the presenter shouldn't be selling financial services/products to employees.
· Include a variety of relevant topics. "That's not just about retirement or using your company benefits," he says. "If that happens, the program becomes merely an HR how-to session about filling out forms and you won't get repeat attendees. Instead, topics can include things like how to help your parents deal with Medicare, Social Security or you kids navigate the college financial aid process.
· Offer individualized, confidential follow-up (i.e. phone or email support).
· Offer web content w/ tools & information permit learning to continue after the session has ended.
Leverage technology - "The hallmarks of a successful financial program include a wide array of resources that not only raise awareness, but also provides a real solution for a financial crisis," says Mike Lamb, chief executive officer and president at Viverae, a workplace wellness provider based in Dallas. "Look for a dashboard that links all of your accounts in an easy, secure portal, which will provide customized data for sound financial advice and tips based on your habits. Tools like budget builders, financial calculators, expense sheets and a mobile app are also helpful. These tools keep you connected and go a long way toward helping you make informed decisions."

Offer easy access - "A great financial wellness program should be holistic, provide good sound advice for every day finances, but also provide human guidance to handle unexpected surprises or financial shocks," notes Anthony Del Porto, a spokesperson for Questis, Inc., a financial wellness program provider based in Charleston, S.C. "The best programs provide easy online access -- desktop or mobile -- so that they can be used anywhere, give access to human financial planners so that people can ask questions that are about their specific personal situation, and they include accountability/follow-up so that the user actually follows through on the necessary actions to improve their finances.
"Software-only solutions don't work for everyone, because sometimes things come up that aren't handled by software very well," says Del Porto. "For example, someone's wages are being garnished by the IRS to a tune of 50% of their take-home pay. That's actually a scenario where we helped someone fix the problem. A robo-advisor style financial wellness program solution wouldn't have handled the issue."
Financial wellness programs can be a huge help to financially stressed American workers.
But such programs won't have significant, positive impact unless they meet the unique needs of participants. If they have the components listed above, though, program participants can expect a valuable learning experience -- one that can help alleviate money worries once plan lessons are absorbed into a worker's everyday life.