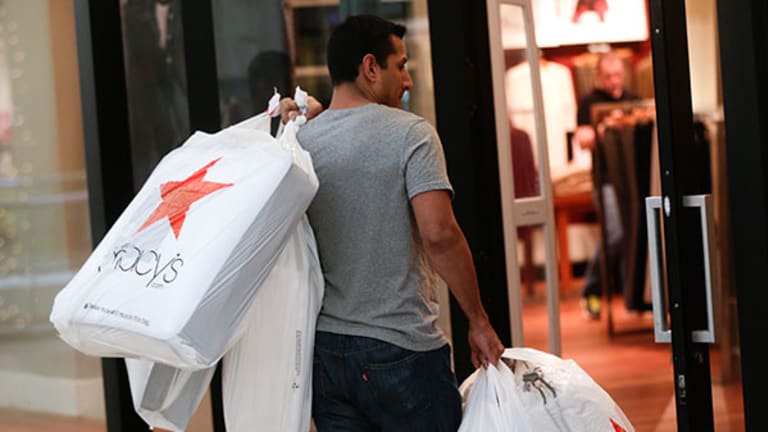 Publish date:
Consumers Likely Won't Stick to Holiday Shopping Budget
When the budget gets broken, it's probably a friend who's going to get cut first.
When the budget gets broken, it's probably a friend who's going to get cut first.
NEW YORK (
) -- Christmas is more than six weeks away, but about half of all consumers are already worrying about how much money they'll spend on holiday swag.
That comes as
Capital One
(COF) - Get Capital One Financial Corporation Report
rolls out a study on consumers' holiday shopping expectations with a "good news-bad news" bent: 74% of U.S. adults will make themselves a
, but 49% already say they may not stick to it.
If the budget doesn't cut it, it's the consumer's friends who will be left out in the cold first. The Capital One survey says 32% are likely to delete a friend from their holiday hopping list if the finances prove too tight, while only 26% will carve their boss out, proving that employment trumps friendship among budget-conscious yuletide shoppers.
Also see: Consumers Ignore Early Shopping Year After Year>>
"According to our recent survey, 59% of Americans are most likely to blow their holiday spending budget on gifts," offers Amy Lenander, vice president of rewards at Capital One. "But if you're worried your holiday expenses may break the bank this season, consider using your credit card rewards to offset the costs, making sure no one gets cut from your gift list."
A better idea would be to keep the card hidden away under lock and key so you don't generate a significant debt this holiday season.
Capital One advises having conversations with a significant other over a holiday shopping budget -- that ensures you're on the same page and improves the odds one spouse won't go overboard shopping, knowing that the other spouse is keeping an eye on the bank account.
Also see: 5 Ways to Save Yourself From Holiday Shopping Disaster>>
That said, 57% of Americans surveyed by the bank say they "aren't completely confident" that their loved one will put the credit card away for good once any holiday budget limits are reached.
The survey also offers a healthy, money-saving nugget for Christmas consumers. It seems that more Americans are adopting a "do-it-yourself" mentality on holiday shopping, with 70% of consumers making their baked goods, meals, decorations and other holiday treats instead of buying them from a retail outlet.
Oh, and most Americans won't forget about popping something under the tree for themselves this year, either.
According to Capital One, 57% will leave room in their budgets for a gift for themselves this year whether it busts that Christmas shopping budget or not.
There's no doubt consumers are gearing up for a Green Christmas, which could lead to a Blue January if they're not careful.