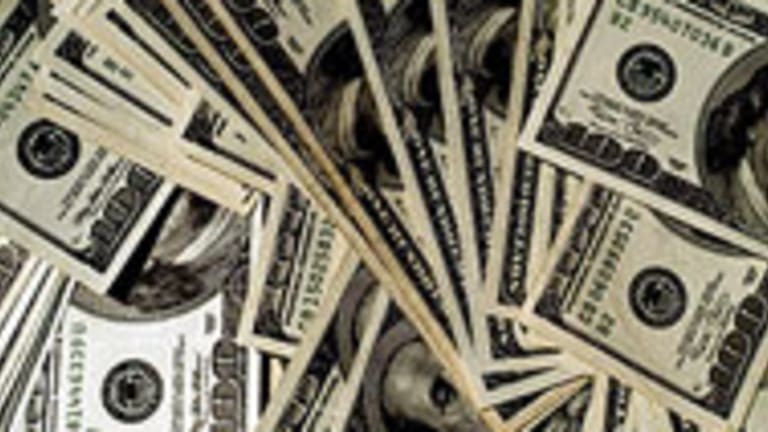 How Buyers Are Fighting Credit Card Fraud
Consumers go guerrilla against fraud by using cash and refusing to sign the back of their credit cards.
NEW YORK (
) -- Across the globe, about one in four credit and debit cardholders have been victimized by card fraud, according to
.
Card users in Mexico (44%) and the U.S. (42%) report the highest rates of card fraud -- what ACI phrases as having "direct experience" with fraud from credit and debit card use.
Roughly half of credit and debit card consumers shelved their plastic and started using cash immediately after being sidelined by card fraud -- at least for a while.
"The results of this survey show that card fraud continues to be one of the greatest threats and concerns for consumers, financial institutions and retailers," says Mike Braatz, director of payments fraud for ACI. "While there have been significant advances in fraud prevention technology, it is clear that more needs to be done to educate consumers about fraud and engage them as allies when it occurs. These results should serve as a call to action for financial institutions and retailers to remain constantly vigilant and earn the trust of customers by working with them to combat fraud."
Also see: How to Make Sure Your Bank Card Is Really Secure>>
Maybe half of all credit card users wouldn't be so quick to pull their cards after a fraud incident if they felt other partners in the credit card transaction had their backs in the fight against financial fraud artists.
The ACI study reports that a huge majority -- 82% -- of respondents say they are "very interested" in being notified of suspicious activity on their cards. They want to be told as soon as possible and prefer to hear via text, email or a call to their mobile phones.
By and large, banks and other financial institutions are doing that, but there is another partner in the credit card transaction chain that is falling short in protecting credit and debit card customers: retail merchants.
Data out Monday from
Jumio
, a Palo Alto, Calif., fraud services company,
shows
that U.S. card consumers "don't feel merchants are taking the necessary steps to protect both their customers and themselves."
Also see: Anyone Can Spot a Fake New $100 Bill>>
One interesting figure from the study: 44% of Americans have opted not to sign the back of their credit cards. Instead, they're writing "see ID" to ensure the merchant representative actually asks them to provide their identity.
Unfortunately, 87% of cardholders tell Jumio that they are rarely or never asked for their ID when making a credit card purchase.
Evidently, card consumers want to hold retailers responsible for that omission.
"With millions of people facing serious issues of
, consumers are now taking extra steps to create their own protection mechanisms so that other people cannot misuse their credit and bank cards," says Marc Barach, chief marketing and strategy officer at Jumio. "Regardless of the explicit consumer demand, too many merchants are not taking the necessary actions to confirm that a person conducting a transaction is actually who they say they are."
One option Americans seem to like is a digital version of their ID on their smartphones, which they could flash to counter staff at retailers to confirm their identity. But the Jumio report says merchants aren't exactly clamoring for that solution.
For now, retailers seem to be indifferent at the point of transaction to credit and debit card fraud. But consumers know it and may start holding them accountable by taking their business to other merchants who do show an interest in fraud prevention.