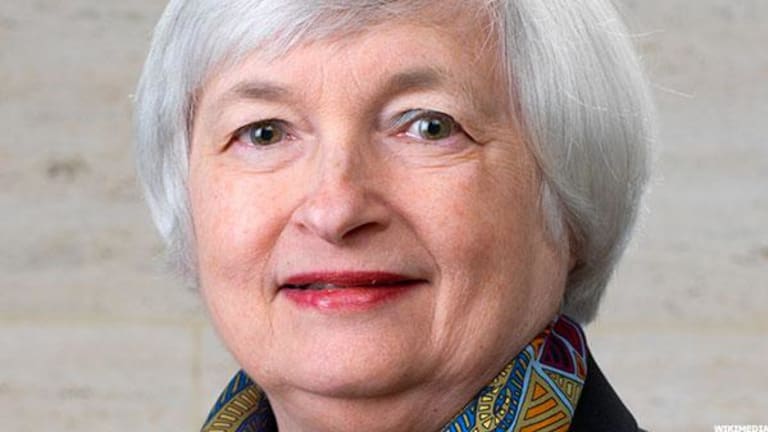 Consumers Benefitted from the Fed's Decision Not to Raising Rates
Americans have benefitted from the Federal Reserve refraining from raising interest rates at their July meeting and in 2016.
Consumers have benefitted from the Federal Reserve's decision to refrain from raising interest rates at its July meeting. The window to increase them this year is shrinking, but has helped consumers who have credit card debt or plans to refinance their mortgages.
With the November meeting off the table because of its proximity to the presidential election, the central bankers will have to wait until the September or December meeting.
The economic fundamentals in the U.S. have been strong and unaffected by global weakness in countries such as China, and the Fed should have raised rates already this year, said Greg McBride, chief financial analyst for Bankrate, the North Palm Beach, Fla.-based financial content company. 
Mortgage Rates to Remain Low
Consumers have received additional reprieves this year, as the Fed has held off on increasing interest rates, helping current and potential homeowners and consumers who are saddled with debt and want to pay it down with zero or low interest rate balance transfer offers. The low rates have helped consumers save thousands of dollars in interest over the lifetime of their loans.
Although mortgage rates are not directly tied to the action of the Fed and depend on the outlook for the economy and inflation, they are likely to remain low. Mortgage rates have hovered below 2012's record low of 3.5%, said McBride.
"With the backdrop of slow economic growth, low inflation and $13 trillion in debt carrying a negative yield around the world, mortgage rates are unlikely to move higher in any significant way in the near future," he said.
Mortgage rates have remained relatively flat in July and are "inching up ever so slightly as more positive economic data emerges," said Jonathan Smoke, chief economist for realtor.com, a Santa Clara, Calif.-based real estate company.
The historically low rates will "likely last" until the end of next month, giving consumers who want to buy a house during the summer and homeowners who have procrastinated an opportunity to obtain low rates, he said.
"Global economic concerns, most recently from Brexit fallout, have kept our mortgage rates low as investors sought refuge in dollar-denominated assets, U.S. bonds and U.S. mortgage-backed securities," Smoke said. "The lower rates also benefitted from clear communication from the Fed that they were in a holding pattern on their previous plans to raise interest rates multiple times this year. For the last six to seven years, rates have had very little upward pressure."
Economic data such as the employment report in August on the Friday before Labor Day will influence the Fed's decision for their September meeting.
"Even with a policy change in September, we likely won't see rates move enough to see the average 30-year conforming rate get back above 4% by year end, but it could mean we've seen the lowest of the lows," he said.
Effect on Credit Card Rates
Both credit card rates and home equity lines of credit are directly tied to the actions of the Fed and will remain in a "holding pattern" until the central bankers are "comfortable at making a move" in raising rates, said McBride.
Raising rates mean a vote of confidence on the current economy and will give the Fed options if a downturn occurs.
"They have nothing to combat if there is an economic slowdown, so they have to raise rates a few times just so they have something to work with," he said.
Why Rates Could Rise in September
The likelihood that the Fed will raise rates increases as the year unfolds with an 18% chance of a hike in September and a 45% chance by December, said Robert Johnson, president of The American College of Financial Services in Bryn Mawr, Pa.
Since the Fed will not want to be linked to the presidential election, the opportunity for rates to rise is minuscule.
"The Yellen Fed is a very data driven and is waiting for confirmation that the economy is on track for further growth before raising rates," he said.
Although the June jobs report was better than estimates, the data followed May's jobs report which was much worse than expected.
"Many accused the Fed of acting too early on raising rates last December and they certainly don't want to make the mistake of raising rates and having to reverse course on economic weakness," Johnson said.
Retirement Accounts
The stock market will follow the profitability of companies in the long-term, but will face additional volatility with the uncertainty of the outcome of the election, said McBride.
"Investors have been spoiled by low rates and any prospect that rates may go up makes investors throw a hissy fit," he said. "As long as the fundamentals are good, it bodes well for the market long term."
None of the Fed's actions for 2016 should concern investors although the returns on stocks decline when interest rates rise, said Johnson. From 1966 through 2014, the S&P 500 returned 15.2% when rates declined and a mere 5.7% during rising rate environments.
To prepare for higher rates, investors could shift their allocations into energy, utilities, food and consumer goods stocks and decrease their exposure from the auto, durable goods, retail and apparel sectors, he said.
Investors are nearly split on whether they believe the economy is healthy enough for additional rate hikes this quarter, said Mike Loewengart, vice president of investment strategy at E-Trade, a New York-based online brokerage.
Fixed income investors are affected the most by potential rate hikes and should shorten the duration of their holdings, he said.
"Investors should place more emphasis on sectors which have a yield advantage over Treasuries such as high yield or corporate bonds, while remaining mindful of their overall risk exposure," Loewengart said. "Bonds provide diversification and ballast to a portfolio, two benefits that persist regardless of Fed action."