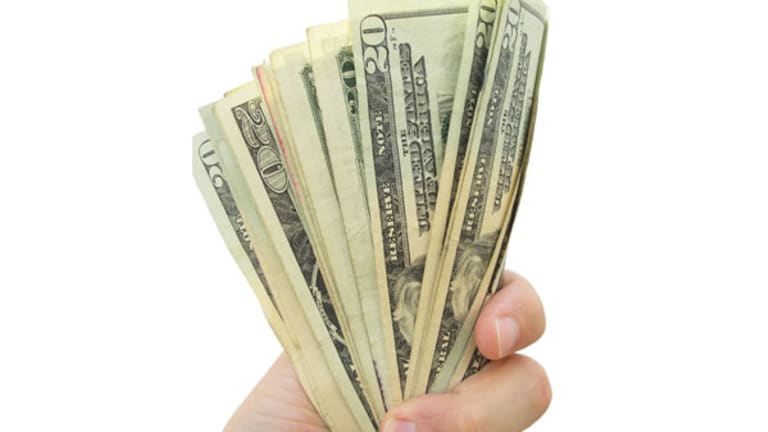 Consumer to Be Casualty of Bank Downgrades
The recent credit downgrade of 15 global banks will lead to higher consumer interest rates.
NEW YORK (
LowCards) -- Last Thursday,
Moody's Investors Service
cut the credit rating of fifteen banks due to their significant exposure to the volatility and risk in the global financial markets.
Earlier this month,
Standard & Poor's
also warned that the United States could face another downgrade in credit rating if the government does not get a serious plan about paying down the national debt.
While the Federal Reserve has vowed to keep interest rates at record lows through 2014 in an effort to stimulate the economy, these credit downgrades for banks and the government can result in higher interest rates for consumers.
The three national credit rating agencies --
Fitch Ratings
, Standard and Poor's, and Moody's -- measure the creditworthiness of companies and governments. The higher the rating, the less risky the investment and the more likely the bank or government will repay the loan. Credit downgrades are similar to a drop in credit scores and indicate a higher risk of default on loans. This can lead to higher interest rates for banks and the government.
In August 2011, S&P downgraded the rating of the United States long-term debt from from AAA -- the highest rating and the safest investment -- to AA+.
In their action last week, Moody's downgraded a number of big banks including
Goldman Sachs
,
JP Morgan Chase
,
Citigroup
,
Bank of America
, and
Morgan Stanley
because their core business has structural weaknesses. However, this downgrade may accelerate their problems.
Banks depend on securing low interest rates to make profits on the loans they make. Higher interest rates will squeeze profits that have already been sliced by regulations and changes in the industry.
Increasing interest rates for government and bank loans could lead to increases in all interest rates, including credit cards, mortgages, and student loans. Credit cards are the easiest form of credit, but the average interest rate is already very high. According to the LowCards.com Weekly Credit Card
Rate Report, the average advertised credit card APR is currently 14.30%, up from 11.64% in May 2009, the week the CARD Act passed.
The interest rate for credit cards continues to climb even though the prime rate has remained at 3.25% since December 2008. Interest charges are a primary source of income for lenders, and rates will continue to climb as the bank's own interest costs increase. These higher rates are usually always passed on to consumers. The best way for cardholders to avoid these interest rate hikes is to completely pay off the balance on your credit cards each month.
--By Bill Hardekopf
Bill Hardekopf is chief executive of LowCards.com, which compares and rates more than 1,000 credit cards. He is the co-author of "The Credit Card Guidebook."