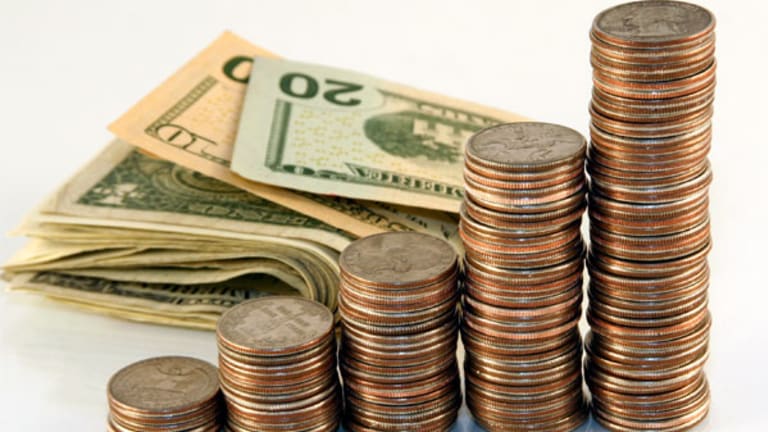 Connecting With Social Media ETFs
In light of the Facebook-Instagram buy, investors need to examine the potential in this segment, but not get carried away.
NEW YORK (
) -- With the announcement that
Facebook
was dropping $1 billion to scoop up the photo-sharing service,
Instagram
, the social media landscape has again found itself thrust into the spotlight. Unfortunately, neither Facebook nor Instagram are traded publicly, so how are investors supposed to target this burgeoning corner of the technology sector?
The social media industry is still relatively young and, for ETF investors, finding a proper instrument can be a tricky endeavor. While there are a variety of options available, not all are equally appropriate. Therefore, when preparing a game plan, individuals must be prepared to do their homework.
12 Consumer Stocks Picked by S&P
Case in point: at first glance, a fund like the
Global X Social Media Index ETF
(SOCL) - Get Report
may seem like an obvious choice for those looking to tap into social names like
LinkedIn
(LNKD)
or
Yelp
(YELP) - Get Report
. Upon proper investigation, however, challenges quickly arise. For one, while names like LinkedIn can be found toward the top of the list, the bulk of the SOCL's index is comprised of companies that many domestic investors have likely never heard of.
Popular U.S.-based companies represent a respectable portion of SOCL's portfolio. However, the fund is ultimately a global play on social media. Asia, in particular, dominates its portfolio. According to the fund's fact sheet, companies based in China and Japan representing a combined 60% of its total assets. Investors unfamiliar with companies like
Tencent Holdings
,
Sina Corp.
(SINA) - Get Report
or
Yandex
(YNDX) - Get Report
will likely have trouble determining the fund's long-term prospects.
SOCL's sweeping geographic reach is not its only challenge, though. In addition, the fund has struggled in the past to generate investor interest. With an average trading volume under 35,000, the fund may be susceptible to liquidity-related issues down the road.
10 Stocks That Fidelity Funds Are Buying
Attempting to use a dedicated ETF like SOCL may not be the best or most comfortable strategy for those looking to take advantage of social media proliferation. Instead, investors may want to consider taking aim at the broader Internet realm. Thanks to the advent of smartphones and tablets, today's consumer can access the Internet at anytime, anywhere. The services provided by companies such as Facebook,
Twitter
, and
Pinterest
have only helped to further engrain the Internet into many of our daily lives. As growing crowds of people turn to the World Wide Web in order to connect with loved ones, get their retail fix, or find out what is happening around the world, companies like
Amazon
(AMZN) - Get Report
,
Google
(GOOG) - Get Report
, and
eBay
(EBAY) - Get Report
will be standing on the sidelines prepared to profit.
While it lacks direct exposure to many publicly traded social media names, the
First Trust Dow Jones Internet Index Fund
(FDN) - Get Report
appears to be a more reliable play for investors looking to position themselves for industry's growth. In addition, the fund boasts the proper size and trading volume that will allow it to overcome liquidity challenges.
Facebook's Instagram purchase is likely the first of many social media-related stories that will steal headlines in the coming weeks as investors, analysts and market commentators anxiously prepare for the Facebook IPO which is reportedly scheduled for May.
10 Stocks That Could Rise in Market Decline
We are in the midst of an exciting period for this fledgling corner of the technology sector. Nevertheless, investors should be careful not to let themselves get carried away here.
At the time of publication, Dion Money Management did not own any of the stocks mentioned, although positions may change at any time.