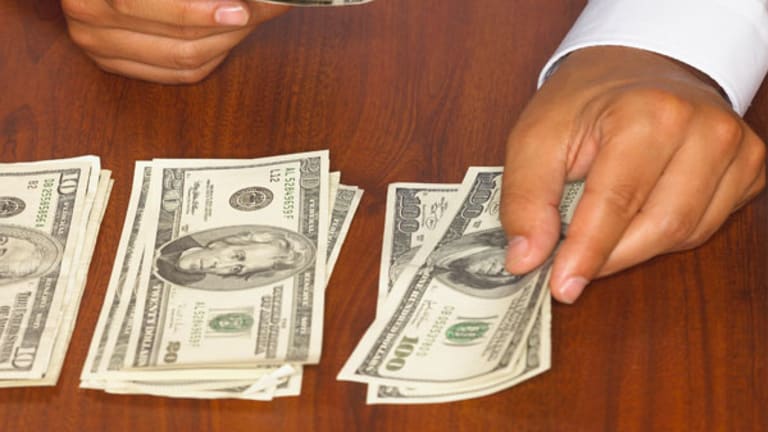 Colleges Step In to Ensure Smartphone Use
As universities increasingly adopt smartphone apps for students, a new digital divide threatens.
Free Internet is common enough and computers, even laptops, cheap enough that the digital divide between the connected haves and have-nots is diminishing. As universities adopt smartphone apps for everything from course catalogs and campus news to shuttle bus arrivals and laundry alerts, though, a new divide threatens.
Namely: Do students now have to buy a smartphone and data plan to not get left behind on top of paying tuition, room and board costs, which are rising far faster than the pace of inflation?
The nonprofit College Board said last month that those costs average $16,140 at public four-year schools, up 7.9% from a year ago, while at private institutions the average is $36,993, up 4.5%. Given this, students won't want to feel obliged to add a smartphone and data plan to their budgets. While a slightly older
Apple
(AAPL)
iPhone -- say, a 3GS -- can cost $99, and some BlackBerry models around $50, probably the cheapest reasonable data plans have been $360 per year.
Andrew Yu, founder of Massachusetts-based
, a start-up developing smartphone apps for schools including MIT and Harvard, says efforts are under way to make sure a push for ubiquitous, on-campus smartphones doesn't create that new divide.
To keep the less affluent from being left out, Yu says that many colleges are starting to add the cost of a smartphone into student loans. Cellular carriers -- such as
AT&T
(T)
,
Verizon
(VZ)
and
Sprint
(S)
are helping the cause with new data plan offerings.
"I'm not a big fan when it comes to carriers and their billing practices, however I must say they have done their part, or will be doing their part shortly, to lower the barrier of entry for these smartphones. The data plans, which used to cost about $30 to $40 extra a month or more, might be beyond the reach of an average student. Now they have brought it down so that you can get a data plan for under $20, and even as low as $10 to $15. It may not be for unlimited data, but it is certainly something they could get some use out of when they can't get access to Wi-Fi."
Georgia Gwinnett College is taking it a step further, planning to spend about $350,000 per year to buy upward of 300 full- and part-time faculty members smartphones and Sprint data plans,
. The four-year public institution in Lawrenceville, Ga., is also asking teachers to respond to students' calls and texts within 24 hours.
-- Written by Joe Mont in Boston.
>To contact the writer of this article, click here:
Joe Mont
.
>To follow the writer on Twitter, go to
.
>To submit a news tip, send an email to:
.
RELATED STORIES:
>>Apple to Kill Carrier-Irking iPhone Plan
>>A New Front on the Facebook/Google War?
>>Developers Hesitant On Windows Phone 7
Get more stock ideas and investing advice on our sister site,