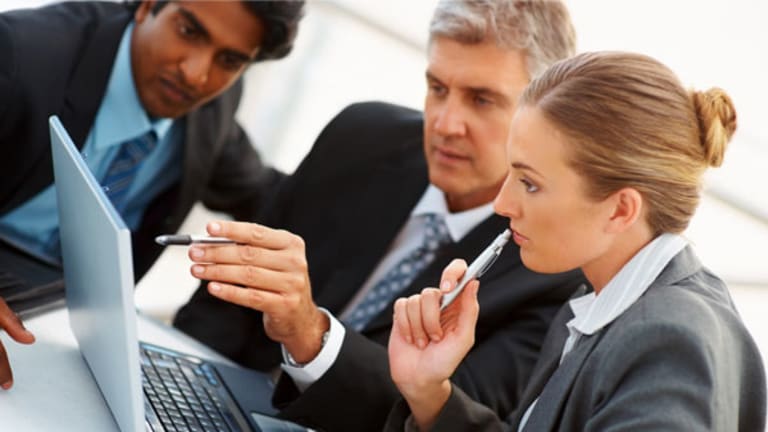 College Saving at an All-Time High but Still Falling Short
Parents are asking kids to kick in to the college kitty.
By Hal M. Bundrick
NEW YORK (
)--More families are putting aside money for college but are still falling short of their savings goals. When asked to give themselves a grade on their college savings progress, most parents gave themselves a B-minus, according to Fidelity's seventh annual college savings study.
Read: Guys, Beware: When You Touch a Bra, You Spend More
"While a B-minus is a passing grade, parents need to make sure they are considering the total cost of college," says Keith Bernhardt, vice president of college planning at Fidelity Investments. "Families can make some simple adjustments to help improve their college savings 'grades' and keep themselves on track toward their goal. This year's findings are consistent with what we hear from our customers - parents recognize the importance of defining their college priorities and setting a strategy to save regularly. If families commit to saving, planning and talking about college priorities early, they are better prepared to meet college costs and help their children avoid significant student debt in the future."
Read: One-Third of Workers in Survey Imply College Studies Are a Waste of Time
More than two-thirds (69%) of families say they have started saving for college, an all-time-high since the study began in 2007. Parents reported putting away an average of $5,000 last year. More than a third (37%) say they are using a college savings account - such as a 529 plan - to help reach these goals.
According to the study, on average, parents are planning on paying for 62% of the total cost of college, yet are on track to cover just one-third (34%) of that savings goal.
Read: What the Bank of America Intern's Death Can Teach us About Workplace Health
The College Board predicts the average annual cost of a four-year college in 2020 will be $46,368, up 38% from current fees. With such a high hurdle to clear, parents are thinking of alternative ways to meet the financial challenge, including:
54% expect their kids to take online courses for credit
54% intend to ask their child to work part-time during school to help pay expenses
50% will ask their kids to live at home and commute
40% will encourage their child to attend a public school
23% will encourage their child to graduate in fewer semesters
Parents who first started talking to their kids about the concept of paying for college before the age of 10 were more likely to have started saving (93%), compared to those who first discussed the topic when their child was 10 or older (80%).
And parents are asking kids to kick in to the college kitty. Some 29% of parents reported asking their children to put aside some of their own savings for college, with a typical starting age being between 12 and 13.
More than half (51%) of parents believe that saving too much will hurt their child's eligibility for financial aid though the report notes that today's financial aid system focuses more on income rather than savings in a dedicated college account.
--Written by Hal M. Bundrick for MainStreet