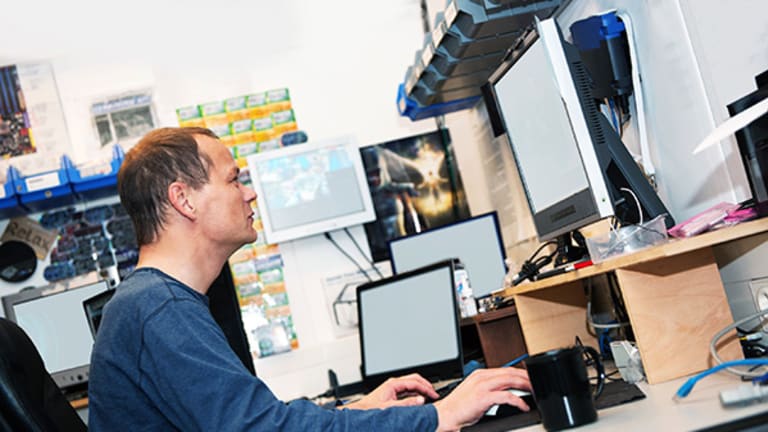 Coding Academy Lender to Department of Education: Your System is Broken and We Don't Need You
Private lender looks to avoid the mistakes made by the Department of Education in funding non-traditional schools
A plan by the Department of Education (ED) to make federal funding available for non-traditional education programs may hit an unexpected snag: ED isn't welcome in parts of the coding academy space, also known as coding boot camps. Skills Fund, an Austin, Texas-based non-bank lender, wants to by-pass federal loans entirely and originate private loans to coding academy students.
The Skills Fund motto is: "We don't want to finance students to attend crappy programs." That's sounds like a not-so-veiled dig at ED's decades-long support for for-profit trade and career colleges, a collective black hole that swallowed billions of taxpayer dollars in return for bad outcomes.
The manifesto at the Skills Fund Website states: "It's time to seize the opportunity to revolutionize higher education. States, the Federal government providers and lenders let--and at times encourage—millions of students to spend years accumulating massive debt while earning degrees that leave little hope of a prosperous career."
Yet while this sounds like call to storm the barricades of higher ed, Skills Fund's major investor is Iowa Student Loan, a guaranty agency and student loan debt collector for the federal government. With $2.6 billion in loans in repayment, it made a strategic alliance with Skills Fund to provide customer service through its student loan debt collector Aspire Resources.
Skills Fund's CEO Rick O'Donnell is hardly a higher ed outsider. As a cabinet secretary overseeing all of Colorado's public colleges and universities--and regulation of private and occupational schools--he privatized, according to the Skills Fund website, "privatized the state's student loan servicing business and is on the Department of Education's National Advisory Committee on Institutional Quality that oversees all college accrediting agencies."
The coding industry seems to be counting on an ongoing labor shortage, leading to a rising tide that will lifts all boats, code monkeys and everything else in its path. According to Course Report, a website that provides coding boot camp intelligence, the majority of boot camp grads continue to find full-time employment--66% have full-time jobs and use boot camp skills. 89% of grads get hired within 120 days of completion. The typical attendee is 31, has over seven years of work experience, earned a BA and has never worked in programming. Women, who account for 36% of attendees, have salaries that are 10% higher than men.
Liz Eggleston, co-founder of Course Report, cited their 2015 Student Outcomes and Demographics study, and noted that the use of private loans are spiking, "In 2015, 25% of grads reported using external loans, compared to 4% in 2013 and 8% in 2014," she said. "I would attribute that directly to the rise of these external lenders catering specifically to boot campers," such as Affirm, Climb Credit and Earnest among others.
Coding boot camp accreditation will probably include curricula review, instructor evaluation, a check on licensure—and gathering a lot of data. "If a private lender partners with enough coding boot camps who will disclose real student outcomes, then it's possible that a private lender like Skills Fund would have a lot of data about the boot camps in their network," Eggleston said. "However, there are a lot of steps between that data and providing alternative accreditation."
Skills Fund isn't seeking to be recognized as an accreditor by the Department of Education. Skills Fund has approved six boot camps for loans—Dev Bootcamp and Galvanize among them—and rejected two others, whose students won't be eligible for loans from Skills Fund.
"We do our own quality assurance, underwriting accelerated learning programs to ensure they are high quality with strong outcomes," Skills Fund's website says. "Unlike traditional college-accrediting agencies that suffer no consequences if students default on loans taken out from a school deemed quality, if we get it wrong, we lose money."