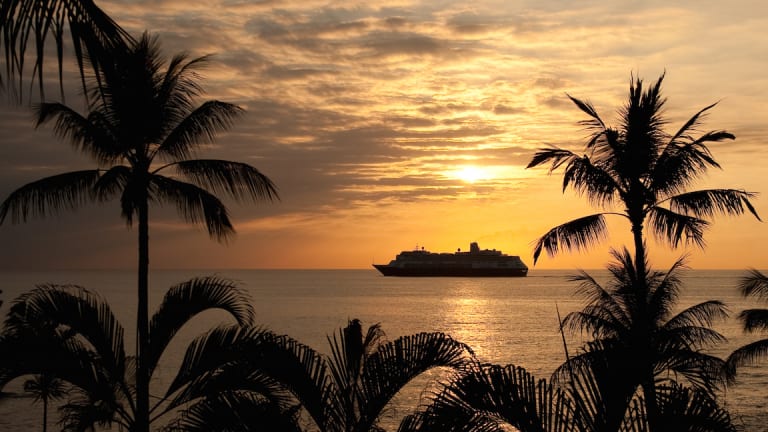 These Are the Cleanest Cruise Ships, According to the CDC
There's a lot to keep clean on a cruise ship, and given the close quarters, you want to travel on one that passes muster.
There's a lot to keep clean on the largest passenger cruise ship in the world. It has 18 decks, holds more than 6,600 passengers in 2,759 staterooms, has 25 pools and jacuzzis, 23 restaurants, 42 bars, and a crew of 2,200.
Given the close quarters, you like to think a cruise ship is clean. Last year the Centers for Disease Control and Prevention recorded 11 outbreaks of different illnesses on cruise ships, so far in 2019 there have been two, one confirmed norovirus. But according to the CDC, only a small proportion of millions of cruise ship passengers contract a GI illness such as norovirus.
The CDC operates a program that helps cruise ships prevent GI illness outbreaks, and trains cruise ship employees on sanitation practices. They conduct unannounced inspections twice a year in U.S. ports.
Inspectors look at the ships' water supplies, medical centers, galleys and dining rooms, swimming pools, housekeeping practices, pest management, children's play centers, and ventilation systems.
Cruise ships are scored on a 100-point scale. Points are deducted from the score when there is a pattern of similar violations of the same criteria or when there is a single, significant violation. An 85 or below is a failing score.
These are the ship-shape ships that scored 98-100 points in the most recent inspections.
Photo: Shutterstock