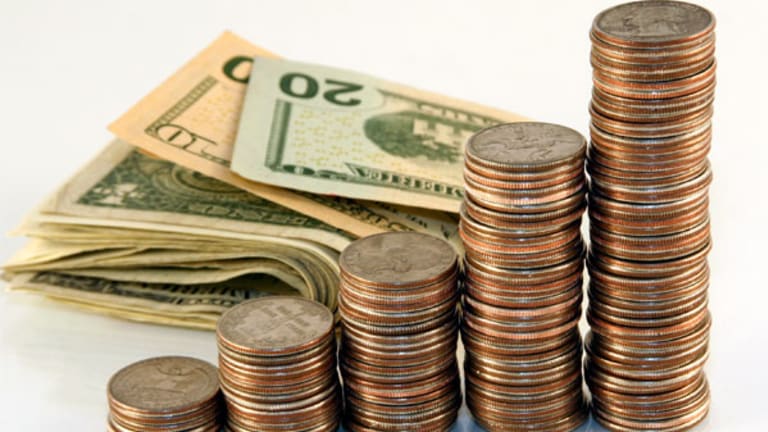 Citigroup Boosts Credit Card Fees
Citigroup plans to charge some credit-card holders an annual fee as the CARD Act comes into force.
NEW YORK (TheStreet) -- Citigroup (C) - Get Citigroup Inc. Report is adding annual fees to many popular credit cards a week before the CARD Act goes into effect.
Some Citigroup cardholders are receiving letters about a $60 annual fee that is being attached to their account effective April 1. If consumers make $2,400 in purchases during the year, the annual fee will be credited to their account. Only about 20% of credit cards in the U.S. have annual fees, according to data compiled by
.
It appears that Citigroup's test of adding an annual fee to a small share of customers in August 2009 proved to be successful for the issuer, which competes with
Visa
(V) - Get Visa Inc. Class A Report
,
MasterCard
(MC) - Get Moelis & Co. Class A Report
and
Capital One
(COF) - Get Capital One Financial Corporation Report
.
At that time, Citigroup began charging some cardholders an annual fee of $30 to $90 unless they spent at least $2,400 a year. Now a far greater number of customers are receiving this notice.
"The reason we are making this change is to maintain the quality of our service amid the rising cost of doing business," said Ken Stork of Citibank in a letter to the cardholders receiving this notice.
Citigroup's decision may be a sign of things to come. Issuers such as Citigroup have been squeezed weaker consumer spending, higher default rates and the enactment of the CARD Act, which puts limits on some interest-rate increases. Adding annual fees is a way to easily generate revenue.
For consumers who spend at least an average of $200 a month on their Citigroup cards, the fee may not be a big deal. Those who own credit cards for emergencies will now have to pay for that safety.
Holders can always ask issuers to waive annual fees. It may not work, but it doesn't hurt to try. If consumers have a good history with the Citigroup card and it is building up their credit score, they can shift some spending to reach the $2,400 limit and pay off balances each month.
Of course, you can opt out of the card, close the account and shop for a new credit card.
-- Reported by Bill Hardekopf, CEO of LowCards.com.
Bill Hardekopf is the chief executive officer of
, which compares and rates more than 1,000 credit cards. He is the co-author of "The Credit Card Guidebook."