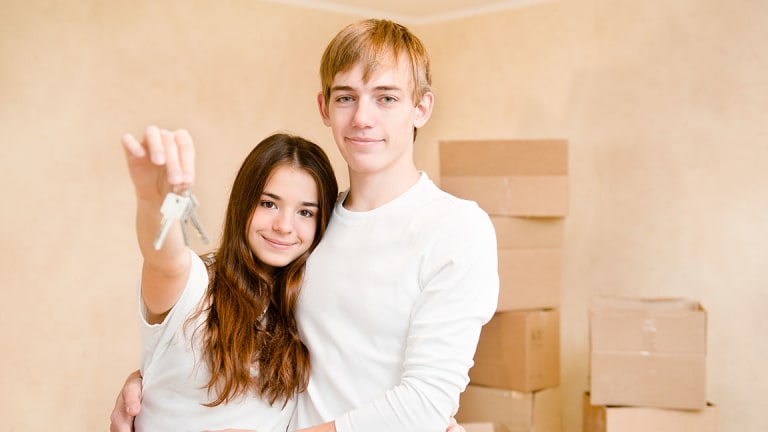 Cities Where Even High School Grads Can Afford a Home
In some cities, even a high school grad's income is theoretically enough to enter the world of home ownership.
These days, it might seem like you need an advanced degree in coding to earn enough money to buy a home. But it turns out there are many large metro areas where even a high school grad's income might be enough to enter the world of home ownership. 
Despite home values climbing for years, the median home in 36 of the country's 50 largest metro areas is theoretically affordable to households that earn the typical income associated with attaining only a high school diploma, according to a study by Zillow, which matched median mortgage payments for the first quarter of 2019 to the most recent American Community Survey incomes for each educational degree level.
What's the catch? The down payment. Coming up with that chunk of money is a challenge for many as home prices have outpaced incomes over the past few years.
For households that secure a down payment, these metros are considered affordable because the mortgage does not consume more than 30% of income for a household making the typical salary of a someone with a high school diploma.
Even in some of the most expensive markets in the country, a home is attainable to someone with the income level that generally comes with an associate's degree. Those markets include Boston, Denver, Miami, New York, Portland, Ore., Riverside, Calif., Sacramento, Salt Lake City, and Washington, D.C., according to Zillow (ZG) - Get Free Report .
If you want to buy in San Diego or Seattle, it's best to go for the bachelor's degree. Dreaming of San Francisco or L.A? Plan for that advanced degree (in coding.)
Based on Zillow's research, here are 36 cities where even a high school grad can afford to buy a home: