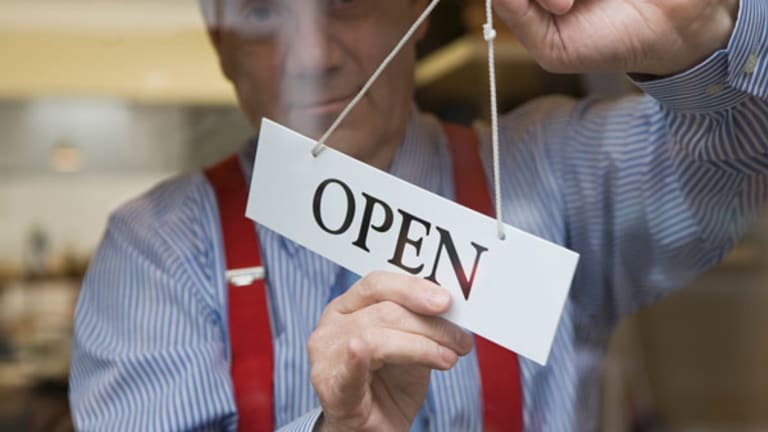 Publish date:
Chinese Stock Exchange Lures Foreign Firms
Smaller U.S. companies that are considering going public could opt to list their shares in Shanghai.
Smaller U.S. companies that are considering going public could opt to list their shares in Shanghai.
SHANGHAI (
) -- The Shanghai Stock Exchange started running a new trading system this week to boost order processing (80,000 per second), showing the world that the modern Chinese city is serious about plans to list foreign companies.
"The system lays a solid foundation for the Shanghai Stock Exchange's exploration into international business by ensuring easier access to its technical interfaces for all participants at home and abroad," reads a news release on the bourse's Web site.
It's the latest in Shanghai's moves to go international. Earlier this week, the
Shanghai Securities News
reported that the exchange approved the development of global exchange traded funds, the hottest category in investing. In September, the director-general of Shanghai's Financial Services Office told
The Financial Times
that he expects a couple of foreign companies to list on the exchange by early 2010, with more to follow if all goes smoothly.
Officials at global bank
HSBC
(HBC)
and the New York Stock Exchange's parent company,
NYSE Euronext
(NYX)
, have voiced a desire to list on the exchange. But it may make sense for private companies in the U.S. to consider the option, too, as an entry into the public market in general.
First, Sarbanes-Oxley -- the law that set new or enhanced standards for U.S. public company boards, management and accounting firms -- doesn't exist in China. And there's no Section 404, the expensive part of the 2002 act that requires companies on the Nasdaq and the NYSE to audit their financial reporting controls and share the conclusions in annual reports. Granted, Shanghai has plenty of regulations of its own, but officials have said the government is likely to create separate rules for foreign companies.
Second, for companies getting in early, listing in Shanghai would mean a chance to be a bigger fish in a smaller pond. Today there are 869 companies listed in Shanghai, compared with more than 3,000 on the Nasdaq.
Third, Shanghai clearly wants the business of foreign companies, as illustrated by the replacement of its trading system. And Shanghai may bend over backward to dispel notions that China's wily, underscored by
Compliance Week
editor Matt Kelly's take that "doing any sort of business in China, even simply listing your company on the Shanghai Stock Exchange, involves extra caution."
-- Reported by Carmen Nobel in Boston.