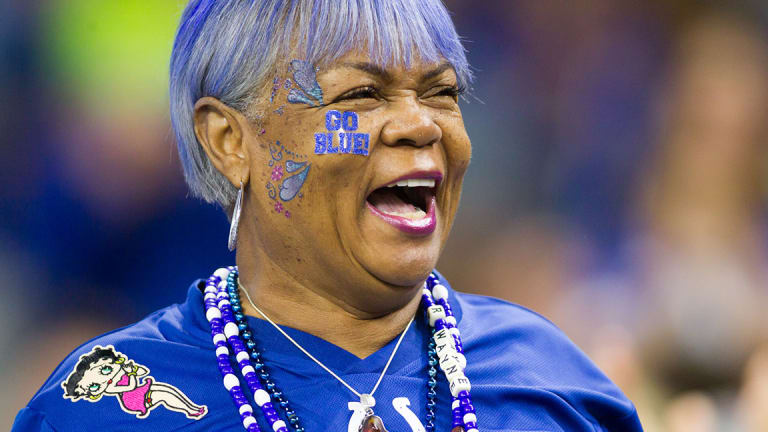 The Cheapest and Most Expensive NFL Teams for Fans
We know the Patriots have pricey tickets, but which fans pay the most for beer, hot dogs, and parking?
Football teams have their devoted fans. Several teams have averaged 100% attendance so far this season, including San Francisco, Chicago, Denver, Minneapolis, and, of course, New England. But devotion comes at a price.
Just getting in the door can cost you well over $100, even at the cheapest games. Once you're in, there's all the extras.
This list ranks all the NFL teams by average ticket price combined with the average price of a few extras-parking in a remote lot, two hot dogs, two beers and two souvenir t-shirts.
You know Jim Cramer's a passionate Eagles fan, right? Don't miss his amazing Bull Market Fantasy, with live shows Tuesday and Thursday a 10:45 a.m. Eastern. It's free and it's fun.
The ticket prices reflect those set by sellers on TickPick, a no-fee ticket marketplace, for sales of NFL tickets up to Sept. 25, 2019. Prices for the extras come from the gameday calculator at onlinegambling.com, which uses average prices of available options.
A few things stand out: the most expensive remote parking was at Minnesota, at $100, while the cheapest parking (under $10) was available for fans of the Tennessee Titans, Cincinnati Bengals and the New Orleans Saints.
San Francisco wins the award for most expensive beer, averaging a whopping $14 for one beer. Atlanta, on the other hand, has the cheapest, at around $5 a beer, as well as the cheapest hot dogs for around $2, according to the gameday calculator. Across the country, Oakland averages $30 for two hot dogs. Pictured above is a fan at an Indianapolis game, where Colts fans enjoy among the lowest ticket and concessions prices. 
These are the most expensive and the cheapest NFL teams for fans, based on the average price of tickets and the extras, combined.
Photo: Jamie Lamor Thompson / Shutterstock