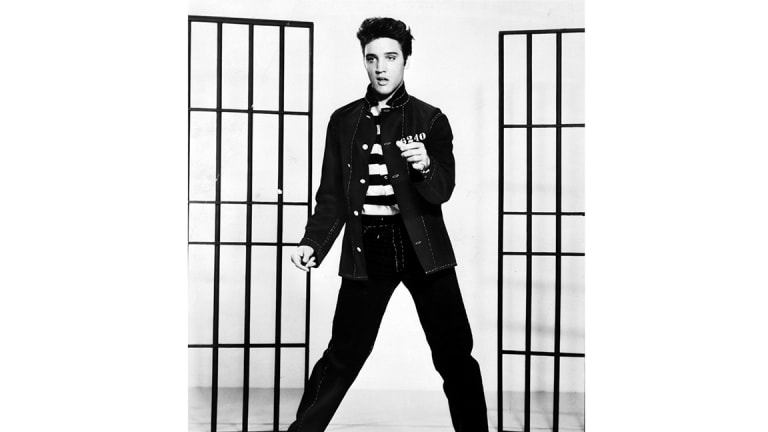 Celebrate Elvis' Birthday With a Tour of Graceland
Elvis Presley would be 83 this year. Celebrate the King's birthday with a look at his home, Graceland.
Happy Birthday, Elvis. Presley's birth date is Jan. 8, and the King of Rock n' Roll would be 83 years old this year. Fans and guests from around the world gathered on the front lawn of Elvis Presley's iconic home Monday morning to celebrate, joining local officials and Graceland executives for the proclamation of "Elvis Presley Day" in Memphis and Shelby County. A special birthday cake was a tribute to Elvis' 1968 Comeback Special, as Graceland kicks off its year-long celebration of the 50th anniversary year of this milestone TV event. An auction of Elvis memorabilia over the weekend saw more than a half-million dollars in winning bids for unique Elvis memorabilia, and there was a concert featuring the Memphis Symphony Orchestra, panel discussions featuring Elvis' movie co-stars and those who knew Elvis in his early years, and evening tours of the mansion and the new Elvis Presley's Memphis exhibit and entertainment complex.
Graceland also marked the occasion by officially opening its newest exhibit. The "Hollywood Backlot" exhibit features production sets and artifacts from the acclaimed television series "Sun Records," filmed in Memphis and aired on CMT network in 2017. The eight-episode series chronicled the meteoric rise to fame of pioneering musicians Elvis Presley, Johnny Cash, Carl Perkins and Jerry Lee Lewis.
Presley lived in the mansion from 1957 until his death 20 years later at the age of 42. The estate has recently enhanced the trophy room and restored the racquetball building. Today, the mansion and the artifacts in the Graceland Archives are owned by his daughter, Lisa Marie Presley. The decor in the rooms spans all of the Elvis eras at Graceland, but the look is primarily the late 1960s to early 1970s.
But if you can't make it to Graceland, take a tour with us: