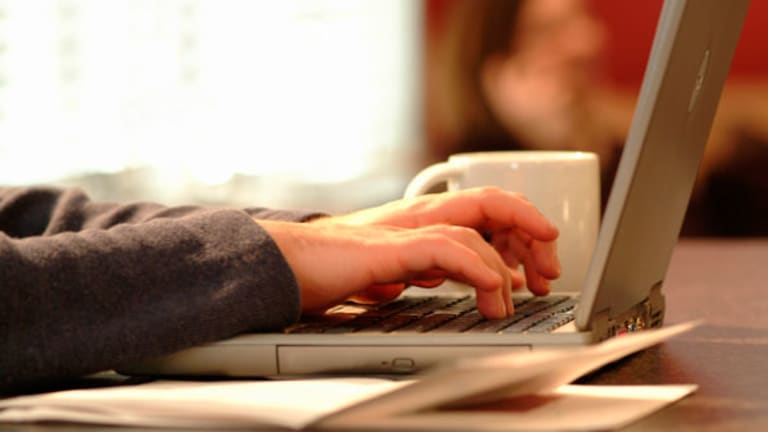 Cash-Strapped Firms Sell Unpaid Accounts
More small businesses are turning to the Receivables Exchange to raise money as traditional credit sources dry up.
This is the first in a two-part series on alternative financing for small businesses. Check in Wednesday to read the second story.
NEW ORLEANS (
) -- As the ongoing credit crunch makes money scarce for
small businesses
, alternative credit sources are gaining publicity and popularity.
Cash flow has become a leading concern for small firms as banks reduce credit lines, shorten maturities and raise rates, according to a May study by the Credit Research Foundation. Among the companies surveyed, 45% said the financial crisis was straining their access to working capital. Almost 70% reported a slowdown in customer payments, and 61% said their top priority was to boost
cash flow
by getting clients to pay what they owe faster.
The Receivables Exchange (TRE), which runs an online auction market for accounts receivable, is benefiting from these trends. More
have been turning to the two-year-old firm to raise money as traditional credit sources dry up.
"We take the most liquid of the assets on the balance sheet that they can modify and allow those to trade on a transparent, standardized exchange," says Nicolas Perkin, president of the New Orleans-based company.
With TRE's online system, which one might describe as an
eBay
for factoring, sellers post eligible receivables and set sale parameters, such as the duration of the auction, the minimum advance payment and the maximum fee they will pay.
Buyers, such as commercial banks and hedge funds, browse for accounts to bid on and post profiles indicating their preferences. Sellers can leave the auction open-ended or set a "buyout price" that allows a buyer to immediately snap up the accounts.
TRE has almost $20 billion of liquidity up for grabs. The average seller is looking to unload $65,000 of accounts receivable. The average auction lasts one day, with the shortest clocking in at less than a minute. The company has a 99% completion rate, with upwards of 85% selling at the buyout price. About 86% of users are repeat customers.
The company's out-of-the-gate growth -- cited as nearly 300% quarter over quarter -- has been boosted by both market forces and the woes faced by
CIT Group,
(CIT) - Get CIT Group Inc. Report
one of the
to small businesses.
CIT almost filed for bankruptcy last month after the company failed to shrink its debt and win more government aid. Even though CIT says its bondholders have pledged billions in short-term financing, TRE's executives expect more than 1 million CIT customers to face long-term liquidity problems.
CIT did $42.2 billion in factoring business last year.
While borrowing against receivables is hardly a new phenomenon, shady practices and interest rates as high as 40% made it an unpopular option in the past.
Perkin prefers not to describe TRE as a factoring firm. The company's trades are more like the repurchase agreements of the repossession and commercial paper markets, he says.
"Large companies have always used short-term working capital like the commercial paper market," he adds. "What we are bringing is that kind of short-term flexibility to small and medium companies."
Perkin says the need for alternate credit sources is vital for today's marketplace. Many companies have more than 60% of their working capital tied up in outstanding invoices that typically have a 48-day remittance term, the firm says.
"The majority of companies in this country go out of business because of lack of proper working capital management, not because of lack of demand for products and services," he says.
-- Reported by Joe Mont in Boston.